Using AI in Healthcare
There's been a lot of speculation over how COVID-19 may affect healthcare spending on Artificial Intelligence(AI). Novel applications of AI such as BlueDot's "early warning system for viral outbreaks" and DarwinAI/University of Waterloo's under-development AI-based CT chest scan COVID identification tool are generating plenty of headlines. But where do our healthcare system's realities indicate AI spending will really go?
BlueDot recently entered into an agreement with the federal government, for the Public Health Agency of Canada to use the company's disease analytics platform to support modelling and monitoring of the spread of COVID-19. This is a hugely meaningful milestone for the Toronto start-up, but the actual spend may not be significant as the government did not specify dollar figures for the contract in its news release.
While showing great development progress, DarwinAI's medical imaging COVID visual recognition solution still requires significant training and refinement. It also relies on CT scans which have an equipment and per scan cost that is not insignificant; especially when AI-based COVID visual recognition is primarily seen as a screening or supplemental tool to actual clinical testing of a swabbed sample (even by DarwinAI's founders).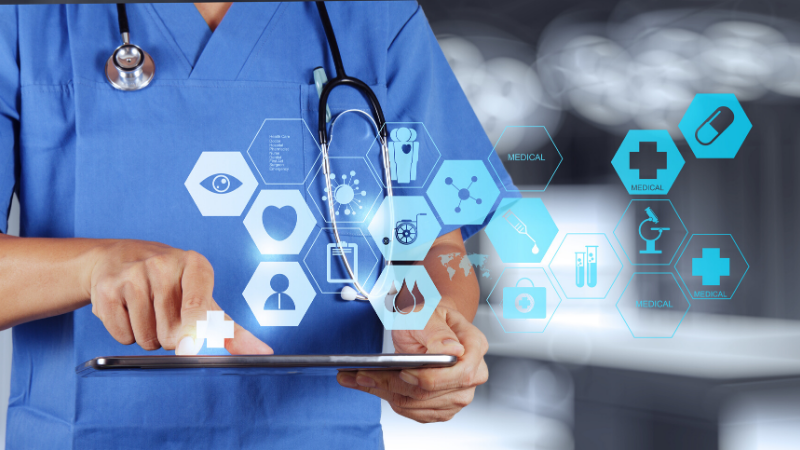 The Reality
The reality of Canadian healthcare today is huge cost pressure. Pressure that's many times more extreme than it was before COVID-19. Basic costs for frontline healthcare provision and long-term care are set to explode if our governments are serious about being prepared for further virus waves and new pandemics. Funding and budget priorities will concentrate on frontline and long-term care staffing (such as eliminating temporary, multiple facility jobs from long-term care), facilities (such as providing room for adequate physical spacing and isolation), and basic equipment (such as ventilators) out of necessity for improvement.
Where does this leave AI if great, innovative companies like the BlueDot's and DarwinAI's of the world are most likely to generate only limited amounts of healthcare AI spending?
The general approach to COVID-19 data gathering in Canada has been to protect hospitals' functionality: prioritized testing in hospitals to identify COVID-19 cases, contact tracing, and tracking of COVID-19 related hospitalizations and ICU beds occupied. It's no coincidence phased re-openings are occurring as we see stabilization and declines in the numbers for all three of these key COVID-19 data points: cases among hospital staff, hospitalizations and ICU beds.

Coordinated Investments and Approaches
Any data gathered and analysis being carried out in this highly tactical approach isn't requiring large new IT investments. Similarly, large new IT investments wouldn't be required to support the analysis that could potentially be performed on location data from mobile phone and internet users to track COVID-19 spread in Canada and plan response (location data alone has limited analytic usefulness).
A reasonable expectation, however, is our governments commencing the development of a co-ordinated strategic approach to pandemic management incorporating mass public testing, data and tracking/tracing requirements, methods of obtaining data, privacy exemptions, data aggregation and management, analysis/modeling and use of AI, and other critical factors such as political support, free federal/inter-provincial jurisdiction data flow, and funding. This is a prerequisite to any expectation we may have for major pandemic-related AI and big data spending boosts in Canada.
In the meantime, there is a major and growing force for healthcare AI investment that's outside the media limelight. We'll look at this in Part 2 of the post…
For an overview of the Canadian government's response to COVID-19, see All Priorities Aside: The Canadian Government's Singular Response to COVID-19; for more information on digital transformation initiatives within the Canadian healthcare sector, see The State of Digital Transformation, 2020: Canadian Healthcare.
Explore the Future of Intelligence
Learn what the Future of Intelligence means for your organization in our recent eBook, The Future of Intelligence: The Business Leader's Guide to Mapping Your Organization's Enterprise Intelligence. Get the eBook here.