Content Marketing for the Win
The success of any content marketing program depends on how effectively you are able to impact your audience's decision-making. You not only need to draw your audience but also produce engaging content that instills your ideas and information in your target's mind.
Doing this is easier said than done in a digital world where there is no shortage of information. Don't forget you are not the only one trying to woo your audience, there are many others too. On top of it, tech buying has evolved – gone are the days when there used to be a single decision-maker in an organization. Today, several stakeholders participate in the decision-making process – meaning there are more customer personas to sell to. Each persona is different and driven by their unique circumstances. Your content needs to target all of them.
To advance consideration, grow audience engagement, and even establish your brand, you need high-quality, fresh, and consistent content. Here are five simple ways that will help you conduct effective content marketing and win over the tech buyers:
Be clear about your objectives, involve the business experts – Before you develop any content or even content marketing strategy, clarify the business value and objectives you are setting out to achieve. To be successful in your content marketing game, you will need engagement across all levels of your organization. Unless your business experts lend real-world insights, your content will struggle to strike the right chord with the intended audience.
Understand your buyer's needs and preferences – Take the time to evaluate your tech buyers, who they are, and what they are looking for. Use a mix of market intelligence, data insights, and expert advisory to get a complete picture of your target market. Understand their situation and objectives – are they seeking education or evaluating choices. Don't rush by serving them content about products and solutions when all they are looking for is 'advice.'
Be relevant and timely – Choosing the right content topic is important. And so is its timing. Consider creating a content calendar that your tech buyers can rely on. Calendarizing and consistently delivering content to a schedule will enhance your brand recall as your targets will know who to consistently go to for their information needs.
Personalize content – 65% of tech buyers say their decision to read or view content is influenced by whether it is personalized. It is an important yardstick for your buyers, as they want to spend their valuable time engaging with content that serves their purpose. By personalizing content, you can funnel out less valuable leads and assign them to different campaigns and resources to improve marketing effectiveness.
Pick the best digital sources of information – Ads, websites, videos, webcasts, vendor emails, and news feeds are the top sources of information for tech buyers. Incorporate these mediums into your content marketing campaigns and consider creating content for each to maximize your reach.
The benefits of a content marketing program are manifold. In a noisy world, content marketing needs to stand out from the crowd and be ever more relevant to the target audience. It helps position your brand as a thought leader, builds credibility and trust, and paves the way to generate more leads while accelerating the sales cycle.
FREE DOWNLOAD: THE EVOLUTION OF CONTENT MARKETING INFOGRAPHIC
Elevate your brand's position in the market
In today's market, buyers are smarter and more demanding than ever. They need quality, engaging content that is accurate, research-driven, and beneficial. We are experts at providing marketing content services at every stage of the buyer's journey. From infographics to short videos, white papers, microsites, and various lead generation tools. Leverage IDC's best-in-class content and methodologies to reach your target customers and provide an actionable pipeline for your sales teams.
Let's plan your next content marketing campaign
---
International Data Corporation (IDC) is the premier global provider of market intelligence, advisory services, and events for the information technology, telecommunications, and consumer technology markets. To learn more about IDC Canada, please visit www.idc.com/ca or follow on Twitter at @idccanada and LinkedIn.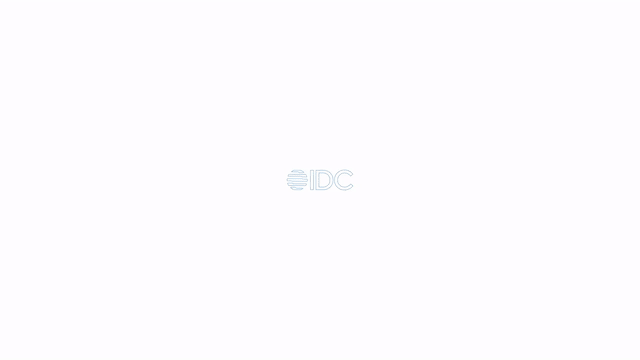 About the Author
Puneet Parasher, Consulting Director
Associated IDC Services:
As Consulting Director for IDC Canada's Custom Solutions practice, Puneet works with clients to understand their requirements and positions IDC solutions to help them achieve their business objectives. In his role, Puneet partners with analysts, sales, and IDC's centres of excellence to yield the highest value for clients.

Puneet is passionate about research and content. He brings over 15 years of experience in helping clients and organizations take advantage of content and knowledge for their strategic and business development goals. He has worked as an analyst and led analyst teams across a wide range of technology-related topics.