Current:

3rd Platform Heatmap Mobility, CY 1Q18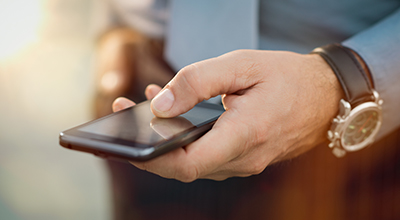 May 2018 - Market Presentation - Doc # AP42745718
3rd Platform Heatmap Mobility, CY 1Q18
By: Chayse Gorton
Market Analyst, IT Services, Scott Manion
Associate Market Analyst, Liam Landon
Associate Market Analyst, Anna Wei
Abstract
This IDC Presentation is part of IDC New Zealand's 3rd Platform Heatmap series. The analysis is based on data gathered from IDC's 2017 Enterprise Mobility Survey. It examines factors and trends shaping the New Zealand Mobility market. The report provides insights related to deployed and planned enterprise mobility solutions by New Zealand organisations.
Chayse Gorton, IT services market analyst, IDC Asia/Pacific, suggests, "The market now considers telecoms operators as a robust choice for procuring a range of IT solutions in contrast to the past in which they were considered more for traditional communication solutions." Gorton believes, "The change in provider preference is related to the types of solutions that businesses are looking to deploy." The top mobility initiative planned to be deployed by organisations in the next 12 to 18 months is unified communications, with 85% of organisations looking to deploy such initiative. This is an increase from 2016, when 50% of organisations were looking to deploy unified communications in the short term.
As the New Zealand market's understanding of mobility fundamentals continues to develop, mobility is becoming an increasingly important part of an organisation's strategy. With more organisations considering enterprise mobility as an integral part of their strategy, 2018 is set to bring with it a range of market developments. The challenge for all providers is to clearly articulate potential mobility solutions and define and meet measurable key performance indicators relative to the organisations' industry and their specific needs.
Coverage