Current:

Robo-Advisory: Changing the Face of Wealth in Asia/Pacific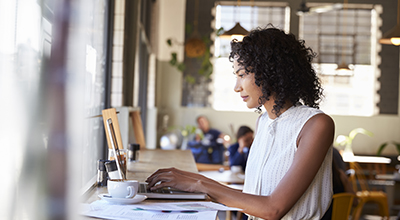 Oct 2017 - IDC Perspective - Doc # AP43074317
Robo-Advisory: Changing the Face of Wealth in Asia/Pacific
By: Michael Araneta

Associate Vice President, IDC Financial Insights, Anuj Agrawal
Senior Research Manager, Sneha Kapoor
Abstract
Robo-advisory presents an opportunity to go after previously untapped investors — it offers wealth management services more readily available, accessible, and affordable. There is a fast-growing class of mass market and mass-affluent investors in Asia/Pacific, and the nascency of this market is primed for robo-advisory since these investors are more likely to look for a low-cost investment advice and are turned off (or maybe turned away) by big market players. On the higher end of the spectrum are high net worth individuals (HNIs). We see rising interest in robo-advisory from them for portfolio construction (at least as a support role if not as the main advisor) or optimization.
IDC Financial Insights defines robo-advisory, also known as automated or digital advice, as a set of automated systems that rely on algorithms to construct, manage, optimize, and rebalance wealth and asset management portfolios. In its purest form, the entire process of robo-advisory is completed without human intervention from start to finish. The typical approach is to assess the risk tolerance of the customer (although some algorithms factor in more heavily the customer's goals) and come up with suitable model for portfolios of funds based on that assessment. At this point, the portfolio of robo-advisory options is mostly exchange-traded funds (ETFs), and very few have started to include stocks as well. It may take years before alpha strategies are fully supported by robo-advisors. To be sure, as these robo-advisors offer portfolio design and investment at this point instead of advice, we believe that the more appropriate term is robo-investing.
Michael Araneta, associate VP, IDC Financial Insights, says, "The growing adoption of digital platforms by customers has created a huge opportunity for robo-advisors. The combination of digital gadgets, innovative analytics, and advanced algorithm-based engines has enabled new ways to interact with tech-savvy customers and meet their investment requirements. The automation of advice enables risk assessment and portfolio construction for each investor, regardless of the investor's portfolio size."
"The total assets under management (AUM) under robo-advisory in Asia/Pacific is currently estimated to be around US$30 billion and is expected to reach US$500 billion by 2021. Although compared with the share of total wealth of AUM, the robo-advisory opportunity is still miniscule, growing from 0.2% in 2017 to 1% in 2021. The entire story seems to be more about its lightning speed growth of 100% compound annual growth rate. This strong optimism rides on the quick, yet outstanding, successes of a few robo-fintechs in the United States (Betterment), Europe (Nutmeg), and Japan (Money Design's THEO), therefore encouraging movement in Asia/Pacific as well, " adds Anuj Agrawal, senior research manager, IDC Financial Insights.
Sneha Kapoor, senior research manager, IDC Financial Insights, highlights, "We expect that there will be a bigger preference for a hybrid advice model in the future, a conclusion that will be achieved from two factors. Firstly, we are seeing more robo-fintechs riding on the success of mass market investors and expanding to launch their premium versions with access to human advisors. Secondly, traditional players, which continue to have human advisors, are starting to embrace the robo-advisory model for support. We believe that traditional players with hybrid advice models are more likely to dominate the market in terms of AUM, but we will also see a few successful robo-fintechs evolving into a full-service robo-financial planning model."
Coverage
Subscriptions Covered
Regions Covered
Topics Covered
Vertical Markets