Current:

IDC FutureScape: Worldwide Mobility 2018 Predictions – APEJ Implications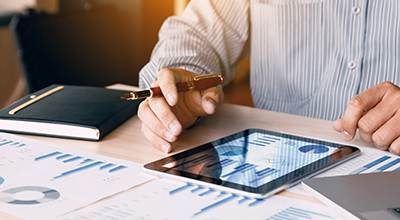 Jan 2018 - Tech Buyer Presentation - Doc # AP43494518
IDC FutureScape: Worldwide Mobility 2018 Predictions – APEJ Implications
By: Avinav Trigunait
Research Director, Shaily Shah
Research Manager
Abstract
Asia/Pacific (excluding Japan), or APEJ, is leading the charge in transforming to a mobile-first society. Although APEJ is not a homogenous market and enterprise mobility market dynamics, adoption, and maturity vary significantly, more and more enterprises are considering mobility as a strategic priority. As per IDC APEJ Enterprise Mobility Survey 2017, over 80% of the enterprises in AP have already deployed some form of mobility solutions while 88% plan to spend either the same or more on mobility solutions over the next 12 to 18 months. Moreover, smartphones are the primary gateway to the online world for information, products, and services for a sizeable population in the region and organizations are beginning to recognize this fact as they focus their efforts on creating truly mobile-first experiences, for both customers and employees.
China is already leading the world in terms of mobile payments, led by homegrown giants Alibaba and Tencent, and these companies are now focusing on expanding their presence to other countries in the region. Government support and favorable policies for mobile payments and cashless economy in India, Singapore, and other markets are overall helping mobility infrastructure and market development. Although device-focused initiatives are still a priority, enterprises are also focusing on taking mobility deeper into the enterprise fabric by mobile-enabling their employees, workflows, and processes through apps. Leading organizations in the region are also testing smartwatches and augmented reality and virtual reality (AR/VR) and artificial intelligence (AI) applications to enable real-time information access, automation, hands-free computing, and for immersive customer experiences. While on one hand these initiatives are helping shape the future workplace and benefiting organizations with greater productivity and visibility into operations, they also give rise to unprecedented security and management challenges for IT teams, on the other.
This IDC study discusses the APEJ implications for the worldwide mobility 2018 predictions. Key topics covered are overall mobility spending; app trends and anticipated changes in mobile security, and the application development technologies landscape; emerging technologies such as AR, IoT, 5G, and AI; as well as mobile payments and devices as a service adoption trends. The document lists the top 10 predictions in terms of their likely impact across the enterprise and the time it will take for the predictions to reach mainstream in the region. By mainstream, IDC means the broad middle of the bell curve of adoption (i.e., the 40–60% of enterprises that are neither the first movers and early adopters nor the last to act).
Coverage