Current:

2H17 Country Report on IT Services — Singapore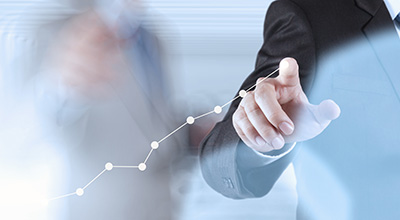 Jun 2018 - Market Presentation - Doc # AP43811518
2H17 Country Report on IT Services — Singapore
By: Tai Min Yet
Abstract
This IDC Presentation provides a detailed analysis of the market and competitive landscape in IT services in Singapore from July to December 2017 (2H17). It covers the market size movements and growth trends in each of the macromarkets (i.e., project-oriented, outsourcing, and support and training services) as well as the key industries, such as finance, manufacturing and resources, public sector, distribution and services, and infrastructure. The report also provides a market and vendor analysis of 3rd Platform technologies as the key market driver. The competitive analysis section includes key strategies and activities of large global and local IT services providers in the market.
The data and insights within this presentation are a part of the "Asia/Pacific Semiannual Services Tracker" research, which covers 14 foundation markets across 14 Asia/Pacific countries.
Singapore's technology readiness and adoption led the overall IT services growth, largely attributed to the strong government commitment to digital agenda and some inroads have been made to bring a large swath of industry players, including small and medium-sized enterprises (SMEs), up to speed. In 2018, the government is expected to continue efforts in sustaining the pace of digital transformation (DX) in the Singapore economy through financial help and a structural approach for businesses, especially for SMEs.
IDC's 2017 Digital Enterprise Strategy Consulting Services Survey revealed that the top 3 digital enterprises' key priorities in Singapore were identification of new customer benefits/value opportunities, product and service innovation, and digital advertising. As Singapore strives to become a smart nation, the business landscape is shifting toward a technology-driven environment and a more customer-centric approach. The rapidly evolving digital landscape has accelerated the pace of innovation and altered customer expectations of value and performance. To remain competitive in a digital age, enterprises need to change its business models digitally to improve customer engagement and deliver transformational customer experiences.
Singapore organizations are enthusiastic about multiple cloud platforms to support their DX and hybrid IT strategy. Cloud is increasingly becoming the fundamental technology for all new solutions, especially in the banking, financial services, and insurance (BFSI) and public sectors. Demand for multicloud management is on the rise. However, the competitive landscape for providing managed cloud services is intensifying because of a saturated number of SPs, including traditional SPs, telecommunications providers, hosting companies and technology firms, and resellers. The capabilities in delivering end-to-end services for multicloud management and automation would be the differentiator.
Data analytics, cybersecurity, internet of things (IoT), cognitive/artificial intelligence (AI), robotics, and software automation are the other key areas of demand across industries, with BFSI, public sector, and manufacturing being the key sectors that are investing heavily in these solutions. The lack of internal expertise help spurs the demand for IT strategies consulting services, integration of business systems and operations with digital solutions services, as well as training and support services. Companies still need to build adequate use cases and deepen their industry-specific capabilities in each of its IBM services elements. IBM is likely to continue acquiring innovative companies to enhance its capability.
Emerging technologies, such as cognitive, AI, IoT, blockchain, software automation solution, and robotics, are still at the early stages of adoption. However, IDC expects the adoption rate to grow rapidly over the five-year period, backed by the government support. IDC has seen growing collaboration between the leading SPs, innovative software developers, and key industry players to build adequate use cases, develop more innovative applications, and deepen industry-specific capabilities in these spaces.
Coverage
Subscriptions Covered
Companies Covered
Regions Covered
Topics Covered