Current:

Welcome to the 3rd Platform's Second Chapter: The Digitized Economy, Digital-Native Enterprises, and the New IT World Order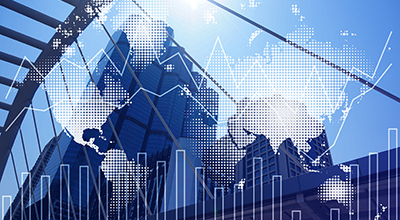 Feb 2018 - Conference Proceeding: Tech Supplier - Doc # DR2018_GS1_FG
Welcome to the 3rd Platform's Second Chapter: The Digitized Economy, Digital-Native Enterprises, and the New IT World Order
By: Frank Gens
Senior Vice President & Chief Analyst
Abstract
These event proceedings were presented at the IDC Directions conferences in Santa Clara and Boston in February and March 2018.
Within the next three years, over half of the global economy will be digitized. This onrushing digital transformation (DX) tipping point will become a ticking clock in the heads of all business leaders, sounding out a message of "faster, faster" around enterprises' efforts to become digital native.
The technologies of the 3rd Platform's second chapter will turbocharge this race to the DX economy, unleashing enterprises' "multiplied innovation" through platforms, open innovation ecosystems, massive data sharing and monetization, and hyperagile application deployment technologies. An expanding digital developer population, the blockchain-fueled rise of digital trust, richer AI services, deeper human/digital interfaces, and much more diverse cloud services will also help drive innovation.
As the pages turn on the 3rd Platform's second chapter, a new "IT world order" will emerge around changing technologies, new offerings, evolving business models, and the hottest customer DX use cases. New power positions will emerge, and leadership ranks will be shuffled. Chief Analyst Frank Gens shares IDC's latest research and insights around prioritizing technologies and models of the 3rd Platform's second chapter, bringing value to customers on their journeys to become digital-native enterprises and positioning organizations for leadership in the new IT world order.
Coverage