Current:

How Does Decision-Centric Computing Drive Digital Transformation?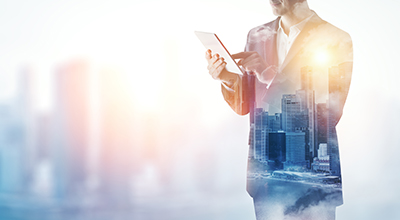 Feb 2018 - Conference Proceeding: Tech Supplier - Doc # DR2018_T3_MF
How Does Decision-Centric Computing Drive Digital Transformation?
By: Maureen Fleming

Program Vice President, Integration and Process Automation
Abstract
These event proceedings were presented at the IDC Directions conferences in Santa Clara and Boston in February and March 2018.
Success of digital transformation (DX) initiatives, especially those involving intelligent automation, problem prevention, IoT, and digital commerce, requires a digital platform that can no longer rely on "big data" deployments of the past decade. Instead, enterprises leading in DX are investing in decision-centric computing that continuously receives and analyzes data to predict when decisions need to be made, systematically learns how to automate those decisions, and acts on each decision to improve performance. This style of computing is applied to normal business cycles where reacting to problems or opportunities quickly enough, within the flow of operations, produces immediate benefits — one decision at a time. By 2021, 90% of new intelligent systems will have an embedded decision-centric computing architecture that automatically detects and evaluates conditions and makes decisions about how to respond — leading to transformational outcomes. In this session, Maureen Fleming defines the decision-centric computing opportunity; provides examples about how decision-centric computing is used to transform processes, enterprises, and markets; and recommends a path for building your own decision-centric computing strategy.
Coverage