Current:

Western Europe Internet-of-Things Security Spending Forecast 2017-2021 Update: Finding the Custom Solution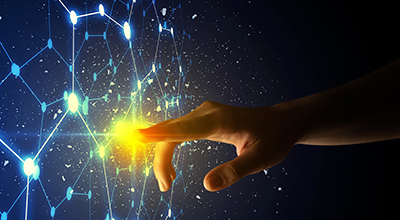 Feb 2018 - Market Forecast - Doc # EMEA41957717
Western Europe Internet-of-Things Security Spending Forecast 2017-2021 Update: Finding the Custom Solution
By: Romain Fouchereau

Manager, Security Appliance Program, European Systems and Infrastructure Solutions, Andrea Siviero

Research Manager, European Industry Solutions, Customer Insights & Analysis
Abstract
IDC defines the Internet of Things (IoT) as a network of networks of uniquely identifiable endpoints (or "things") that communicate without human interaction using IP connectivity — be it locally or globally. Objects become interconnected, make themselves recognizable, and acquire intelligence in the sense that they can communicate information about themselves and access information that has been provided by another source. The IoT brings meaning to the concept of ubiquitous connectivity for businesses, governments, and consumers with its innate management, monitoring, and analytics.
IDC recently conducted a survey on IoT deployments in Western Europe, and while 74% of respondents were likely to start undertaking an activity in IoT within the next 18 months, 37% cite security and privacy issues as the main reason for not yet implementing an IoT deployment within their organizations, confirming the need for guidance and reassurance from security vendors and partners. Although only 0.2% of respondents with an active IoT deployment within their organizations did not have a defined security approach in place, 58.5% of them build security as they went along with the project or decided to make the project secure after the deployment (IDC EMEA's IoT Survey, September 2017).
In another survey earlier this year, IDC asked European CISOs about their IT security strategies, and when asked to what extent they expected their IoT deployments to be vertically tailored, vendors that had industry-specific knowledge and could offer vertical-specific customization of their security solutions were highly desirable to respondents. Some of the CISOs interrogated only work with security specialists in their industries (IDC European IT Security Strategies 2017 End-User Survey Results — IDC #EMEA42892617, July 2017).
This IDC study looks at the revenue forecast for security products in Western Europe that address IoT security as defined by IDC's Worldwide Internet of Things Security Products Taxonomy, 2017 (IDC #US42556117, May 2017). This annual study publishes Western European forecast data for security products segments at a hardware and software market segments granularity level.
"Security and privacy remain the areas of technology that end users would like to see improve when it comes to IoT vendors and service providers that operate in the marketplace. To successfully grow in the IoT space, security vendors really need to tailor solutions to address their customers' specific IoT use cases," said Romain Fouchereau, manager, Security Appliance program, European security practice and IoT European Practice.
Coverage
Subscriptions Covered
European Internet of Things Ecosystem and Trends , European Security Strategies
Regions Covered
Topics Covered
Advanced authentication, Encryption toolkits, Endpoint security, Governance, risk and compliance infrastructure, Information protection and control, Internet of things, Network security, Networking and connectivity devices, Software, Virtual private network products, Web and messaging WAM security appliances, Web security