Current:

Western Europe SCM Applications Forecast, 2017–2021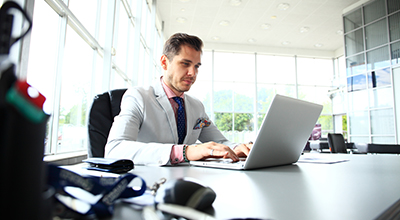 Oct 2017 - Market Forecast - Doc # EMEA42113617
Western Europe SCM Applications Forecast, 2017–2021
By: Alexandros Stratis

Research Manager
Abstract
The Western European SCM applications market is forecast to grow with a CAGR of 3.8% for the forecast period to 2021, with the entire market crossing the $2.0 billion mark by the end of 2017, recording 3.7% growth from 6% in 2016.
The SCM software market will progressively adopt more of the evolving software-as-a-service (SaaS) solutions, while the on-premises segment of the market will remain relatively stable. SaaS solutions that will incorporate analytics capabilities and can optimize existing supply chains and future-proof these deployments will be the main growth drivers for the market in the years to come.
The production planning applications market is expected to have the strongest growth at 5.8% in 2017 with a CAGR of 5.2% to 2021. The remaining two segments — inventory management and logistics — are forecast to grow 2.6% and 3.2% in 2016, with CAGRs of 2.9% and 3.6% to 2021, respectively.
Once again, IDC foresees stronger demand for SCM applications in central and northern Europe compared with southern European markets. This is due to sustained macroeconomic pressures and lack of investments in southern countries. The U.K. and German markets make up 41% of the market, and these two countries have CAGRs of 4.0% and 4.7% to 2021, respectively. The Netherlands, Sweden, and Switzerland are also expected to grow robustly at above 4% CAGR, while countries such as Portugal, Spain, and Italy are closer to the 2% mark.
The public cloud services (PCS) SCM segment represented 10.4% of the total market in 2016, growing 20.6% in the year to surpass $200 million. In addition, IDC forecasts a CAGR of 16.3% for SaaS deployment models to 2021, with on-premises solutions having a CAGR of 1.9% in the same period.
This IDC study analyzes and sizes the Western European SCM applications market for 2014–2016 and includes a forecast for 2017–2021. IDC segments the SCM applications market by functional segment (three functional segments), deployment model (SaaS and on-premises), and country (16 Western European countries).
"There is a strong transition to digital and optimized supply chains that is challenging established processes in many organizations across the Western European region. Macroeconomic pressure in Europe has created a need for leaner and more efficient supply chains — it has intensified competition and pushed businesses to reduce production costs and increase their level of service for customers. This market requirement (i.e., lean and efficient supply chains) combined with the broader wave of digital transformation in the region are the main growth engines behind SCM application in Western Europe," said Alexandros Stratis, enterprise applications analyst, IDC European Software Group. "European organizations are also in search of the best possible way to prepare their supply chains for the future, in which a number of 3rd Platform technologies and Innovation Accelerators — such as Internet of Things (IoT), 3D printing, cognitive and analytics, and robotics — will drastically reshape the outlook of supply chain and production itself."
Coverage