Current:

IDC FutureScape: Worldwide IT 2018 Predictions — Western Europe Implications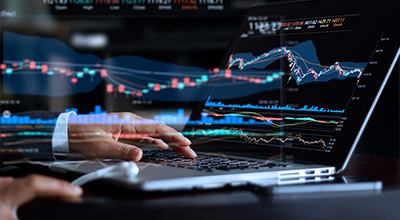 Dec 2017 - Tech Buyer Presentation - Doc # EMEA43282317
IDC FutureScape: Worldwide IT 2018 Predictions — Western Europe Implications
By: Philip Carter

Chief Analyst, Europe, Francisco Almeida
Senior Research Analyst, European Mobile Devices, Carla Arend

Senior Program Director, European Software, Philip Carnelley

AVP, European Software Group, Danielle Hernandez
Research Analyst, European Digital Transformation Practice, Francisco Jeronimo

Senior Research Director, European Consumer Wireless and Mobile Communications, IDC EMEA, George Mironescu

Research Manager, European Cloud Platforms, Giorgio Nebuloni

Research Director, European CI&A, Emerging Tech, Helena Schwenk, Andrea Siviero

Research Manager, European Industry Solutions, Customer Insights & Analysis, Jennifer Thomson

Research Director, European Services, Jan van Vonno, Archana Venkatraman

Research Manager – European Datacenter Research, Giulio Raffaele

Senior Research Analyst
Abstract
2017 has been an interesting year for Europe. While there was some good news in terms of the (likely) delayed impact from Brexit, combined with mainstream political parties winning key elections in France and Germany, it was clearly a year focused on maintaining stability. Overall, it is expected that we will see just under 2% in economic growth for the region this year. Not spectacular, but somewhat better than expected given some of the challenges that the region faced in 2016 and 2017.
In terms of IT investments, IDC expects 2018 to be a defining year for organizations to execute on their respective roadmaps and landmark use cases to become digital-native enterprises — meaning that we are looking to create organizations where disruptive innovation is "business as usual."
As part of this, IDC believes that European organizations will have to take into account some key regional-specific perspectives as outlined below:
The need to create technology innovation powerhouses in the face of increasing disruption from other regions looking to target Europe as a new market opportunity.
A dynamic compliance landscape is expected to drive a new way of thinking around digital risk and data privacy in the face of European-specific regulations such as GDPR and PSD2.
Evolving the future workforce in a more challenging labor environment given the fact that country-specific labor laws and worker councils make it difficult to drive too many drastic or disruptive changes across the organization.
This IDC presentation outlines the implications for Europe from IDC's worldwide top 10 predictions for the IT industry in 2018, with a key focus on some of these key regional perspectives that need to be addressed by all stakeholders in the industry over the next 12 months.
Coverage