Current:

IDC FutureScape: Worldwide Security 2018 Predictions — Western European Implications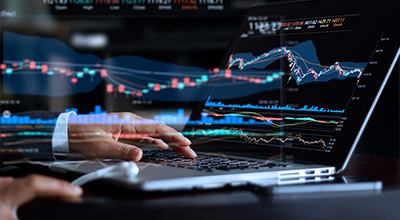 Jan 2018 - Tech Buyer Presentation - Doc # EMEA43501018
IDC FutureScape: Worldwide Security 2018 Predictions — Western European Implications
By: Dominic Trott
Associate Research Director, European Security, Duncan Brown, Romain Fouchereau

Manager, Security Appliance Program, European Systems and Infrastructure Solutions, Konstantin Rychkov
Senior Research Analyst, Software, Western Europe, Martin Whitworth
Research Director, European Security
Abstract
2017 was a strong year for security in Western Europe. For example, growth in the security software market accelerated from over 12% in 1H16 to over 13% in 1H17. However, with disrupting influences continuing to impact the market, the need for third-party support continues. Therefore 2018 is set to see continued growth in the market. If anything, the complexity of the security, privacy, and risk issues faced by Western European enterprises can be expected to increase.
For example, the succession of high-profile ransomware attacks impacting Western Europe in 2017 demonstrates the continuing evolution of the threat landscape, taking advantage of the openness and interconnectivity wrought by digital transformation. Enterprises must harness tools and techniques such as deception, isolation, and machine learning to move beyond blocking known threats reactively, toward the proactive mitigation of potential threats and vulnerabilities before they hit.
Meanwhile, with the EU's General Data Protection Regulation (GDPR) becoming enforceable from May 25 this year, the focus on data privacy and security continues to intensify. This will drive enterprises to "operationalize" privacy and security, in response to the requirements of privacy and security by design and by default called for by GDPR. Interest will increase around areas such as the provenance of software code and the level of testing conducted on security hardware.
IDC identifies six outcomes of all this disruption for Western European enterprises to address:
Technology rationalization — enterprises must automate, orchestrate, integrate, and (where appropriate) externalize security to reduce complexity and maximize resource utilization.
Data and identity — with digital transformation driving the "deperimeterization" of security, the focus shifts to protecting data wherever it resides, with identity as a measurable factor.
Analytics — artificial intelligence and machine learning provide the scale and speed with which to make sense of the huge volumes of security telemetry being generated.
Skills shortage — with the level of demand outstripping demand for security resources under current methodologies, enterprises must adapt their approach in order to achieve their goals.
Verticalization — IDC's research indicates that European enterprises expect security vendors to understand the industry-specific challenges they face, requiring a view on addressing them.
Security leadership — to address the security, privacy, and risk challenges that enterprises face, and develop board-level influence, CISOs must learn to "speak the language of business."
This IDC presentation outlines the Western European implications from IDC's top 10 worldwide predictions for security products and services in 2018.
Coverage