Current:

Achieving Superior Patient Experience in Digital Health Services: The Role of Design Thinking. How Arsenàl.IT is Paving the Road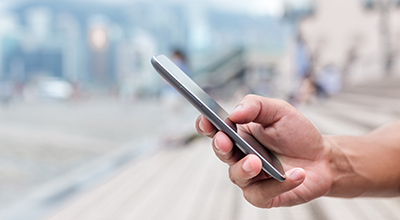 Apr 2018 - Web Conference: Tech Buyer - Doc # EMEA43713318
Achieving Superior Patient Experience in Digital Health Services: The Role of Design Thinking. How Arsenàl.IT is Paving the Road
By: Silvia Piai

Senior Research Manager, EMEA
Abstract
This IDC Web Conference presents IDC Health Insights' Show and Tell webinar, in which two guests from Arsenàl.IT (the research and innovation center for digital health in Veneto, Italy) — Claudio Saccavini, Chief Innovation Officer, and Enrico Dal Pozzo, Head of Social Analysis and User Experience — shared their organization's experience in adopting design thinking to create a new mobile app to enable citizens to manage their prescription dispensing and remote renewal requests.
Design thinking, while already utilized in several technologically-focused industries, is a relatively new topic to the healthcare sector. During the webcast, Arsenàl.IT showed how, through design thinking, the organization moved away from the traditional development paradigm and introduced a set of methods aimed at understanding how to maximize end users' benefits and at delivering superior patient experience. This method helped them to strike a balance between technological feasibility, economic viability, and desirability. From design, to prototype, to testing, to evaluation of the new mobile app, Arsenàl.IT was able to leverage a multidisciplinary co-creation approach with a broad range of population segments, capturing unmet needs. Despite the challenges faced, the mobile app that resulted was usable and perceived as user-friendly. In just in few weeks and without significant communication campaigns, the app has been actively used by more than 60% of the targeted population. Arsenal.IT explained how this approach is now helping them to shape a broader methodological and organizational framework for user-centered design in future digital solutions they will be working on.
IDC Health Insights' Show and Tell is a webinar series in which we partner with healthcare providers to showcase their innovative digital transformation projects as well as discuss the challenges they face and how they are addressing them, which can lead to innovation in other organizations. This can benefit healthcare providers as they can learn about what their peers are doing and leverage their insights on lessons learned.
Coverage
Subscriptions Covered
Regions Covered
Topics Covered
Vertical Markets