Current:

IDC MaturityScape: Enterprise WLAN 1.0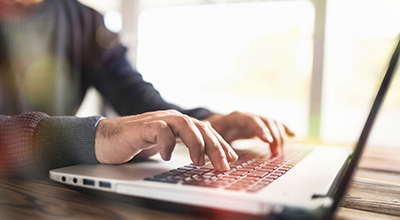 Dec 2015 - IDC MaturityScape - Doc # US40211115
IDC MaturityScape: Enterprise WLAN 1.0
By: Rohit Mehra

Vice President, Network Infrastructure, Nolan Greene
Abstract
This IDC study, written for CXOs, IT managers, and staff, as well as line-of-business (LOB) managers, describes IDC's Enterprise WLAN MaturityScape, which identifies the stages, dimensions and sub-dimensions, outcomes, and actions required for companies to effectively develop WLAN competency. We describe the framework and provide guidance for organizations of all sizes interested in advancing along the five maturity stages of the framework to maximize benefits derived from WLAN.
IDC's Enterprise WLAN MaturityScape enables an organization to assess its WLAN competency and maturity levels; define short- and long-term goals and plan for improvements; prioritize WLAN technology, IT support, and other related investment decisions; and uncover maturity gaps among business units and between business and IT groups — all to derive desired outcomes based on organizational goals. This research is applicable for companies and organizations, including public agencies, departments, and institutions. Our reference to "business" means the entire company or agency, and our references to "IT" may refer to non–people assets or to the IT organization, depending on the context.
Organizations should use IDC's Enterprise WLAN MaturityScape to incorporate WLAN technology and applications into their overall IT strategy and to drive higher returns from WLAN investments for their business. In addition, organizations will be able to do the following:
Gauge the maturity of their own WLAN deployments and strategy, and then use that as a basis for discussing and agreeing on a future state and for developing a road map to reach it.
Use this model as a tool to encourage and improve intragroup and intergroup collaboration in defining and executing the WLAN strategy and in promoting and encouraging the use of WLAN solutions and applications.
"The world is migrating to mobile devices and wireless applications, and organizations must be prepared to embrace enterprise mobility with a modern enterprise WLAN infrastructure to remain competitive," states Rohit Mehra, vice president, Network Infrastructure. "Technologies such as mobility, cloud, collaboration, video, and the Internet of Things are driving increased adoption of WLAN and the need to assess the maturity of current deployments."
Coverage