Current:

IDC MaturityScape Benchmark: Leading in 3D in the United States, 2016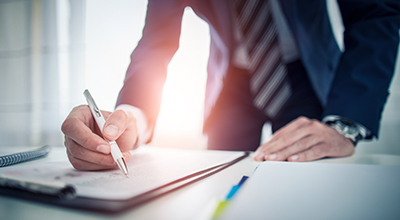 Feb 2016 - IDC MaturityScape Benchmark - Doc # US40995716
IDC MaturityScape Benchmark: Leading in 3D in the United States, 2016
By: Suya Xiong

Research Manager, Serge Findling

Vice President of Research, Digital Transformation
Abstract
This IDC study presents the results of IDC's 2015 Leading in 3D MaturityScape Benchmark Survey and should be viewed as a supplement to IDC MaturityScape: Leading in 3D (IDC #US40933616, January 2016). Together, they provide a comprehensive overview of the IDC's Leading in 3D Maturity framework:
The study presents the current state of the market based on quantitative research. The results in this study will enable organizations to work with IDC to assess their maturity level in supporting of digital transformation against industry benchmarks and foster the leading in 3D maturity needed to compete in the new era of the 3rd Platform.
In IDC MaturityScape: Leading in 3D (IDC #US40933616, January 2016), we identified the stages, dimensions, outcomes, and actions that required for leaders to undertake successful digital transformation initiatives — driving innovation, integrating innovations into the existing organization, and maintaining a consistent quality of established IT products and services.
This study enables information and technology leaders to identify areas in need of improvement in support of digital transformation in four key areas or disciplines of leadership:
Digital vision — as a critical driver of the leadership mission
Innovation — as a partner to the business in fostering IT-enabled innovation
Integration — as the owner of the agile processes that transition new platforms to become stable business services that are the key to DX success
Incorporation — as a reliable and secure service provider for the established suite of IT-based products and services
"With the shift to digital transformation, technology executives will need to improve their management ability to forge a lasting collaboration with business partners to produce DX value," says Serge Findling, vice president with IDC's IT Executive Program (IEP). "This maturity benchmark study, together with IDC's Leading in 3D MaturityScape framework, guides technology and business leaders to deliver end-to-end innovation, integration, and incorporation through a continuous change in IT leadership."
Coverage