Current:

IDC PeerScape: Leading in 3D — Practices for Improving Customer Experience During Digital Transformations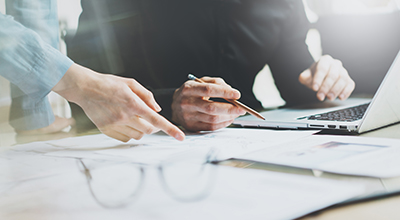 May 2016 - IDC PeerScape - Doc # US41243516
IDC PeerScape: Leading in 3D — Practices for Improving Customer Experience During Digital Transformations
By: Maryfran Johnson
Abstract
This IDC study details a set of recommended external customer experience (CX) practices. The industries represented include big chain retail (The Home Depot), direct banking/payment services (Discover Financial), nonprofit healthcare (American Cancer Society), quick-service restaurants (Taco Bell), electric utilities (Energy Future Holdings), and natural gas distribution (Atmos Energy).
Elevating the IT group's focus beyond customer service ("How can we help you?") to a more holistic view ("How did you feel about your experience?") can be a game changer in the strategic business role of the CIO and the technology group. This study identifies the following practices as central to CX success:
Reorganize IT by product lines, not projects, to take an end-to-end life-cycle approach to business processes that view omni-channel customer touch points more holistically.
Differentiate omni-channel customer approaches to acknowledge generational preferences in communication and outreach (i.e., email versus texting versus direct mail).
Diversify IT's approach to new development, using quick-turnaround "'proof of concepts" and pilots in addition to agile methodologies.
Recognize the importance of enhancing the internal "digital customer experience" with employees, which can be just as vital to company success as external measures.
This study focuses on Leading in 3D, customer experience, and leadership transformation.
"The sharpening focus on the customer experience is a relatively recent phenomenon for IT groups, and it has the potential to be a powerful driver of change in the IT-business relationship itself," says Maryfran Johnson, adjunct analyst with IDC's IT Executive Program. "In a best-case scenario, a unified customer-centric view can turn shadow IT — once the bane of CIOs — into an opportunity to encourage collaboration and innovation across the business."
Coverage