Current:

NXTWORK EMEA: Harnessing AI to Change the Networking Game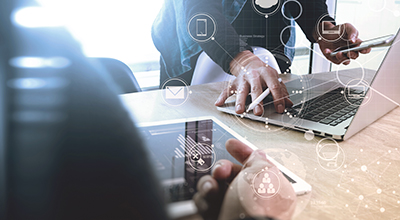 Dec 16, 2019 - Real-time IDC Research® opinion on industry news, trends and events
NXTWORK EMEA: Harnessing AI to Change the Networking Game
By: Chris Barnard

Vice President, European Infrastructure and Communications, Romain Fouchereau

Manager, Security Appliance Program, European Systems and Infrastructure Solutions, Peter Kosinar

Program Manager, Telecoms Netw., CEE, Roz Parkinson
Research Manager, EMEA Enterprise Networks and Life-Cycle services
You need a subscription to access this IDC link. Log in to see if you have access.
For more information please contact us or call one of our worldwide offices.
Coverage
Subscriptions Covered
European Enterprise Networks and Life-Cycle Services , European Security Strategies
Companies Covered
Cisco Systems, Inc., AUDIONAMIX S.A., TECHNIPFMC PLC, Juniper Networks, Inc.
Topics Covered
Cognitive/artificial intelligence, Digital transformation, Ethernet switch, Hardware, Internet of things, Networking virtualization, Routers, VoIP, Wireless LAN infrastructure