Current:

IDC Survey Reveals Increasing Investment by Asia Pacific Governments on IoT Technologies to Enable Citizen Services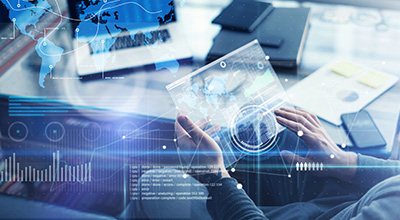 12 Mar 2017
IDC Survey Reveals Increasing Investment by Asia Pacific Governments on IoT Technologies to Enable Citizen Services
SINGAPORE, March 13th, 2017– According to IDC's 2016 Global IoT Decision Maker Survey, governments in Asia Pacific are notably vested in the Internet of Things (IoT) technologies because it enables a broad new range of citizen services. Based on the survey, 40% of Asia/ Pacific Government organizations are investing on IoT solutions in the next 12 months while 50% of them are investing in an IoT solution in next 12-24 months slated this 2017.
"Improving productivity, improving time to market for products/services and improving energy efficiency reducing costs are the top benefits of an IoT solution. IoT enables access to new and granular data sources, empowered by swift connectivity and quick data gathering capability giving access to a wider range of information that enhances the quality of government services at a scale, which previously has been thought to be unattainable," says Shreyashi Pal, Market Analyst, IDC Asia/ Pacific Government and Education Insights. This eventually impacts every single stakeholder of government eServices — citizens, visitors, and business owners who interact with government entities and their provided services.
"Year 2016 has seen a significant change in terms of vendors leading the IoT market. The prominent IT vendors prevalent in hardware, software and network solutions equipped with an integrated cloud and analytics solution are most likely to lead the Internet of Things market. IT hardware vendors as the top players," says Gerald Wang, Head, IDC Asia/Pacific Government and Education Insights.
"Overall, enterprises in the AP region largely see hardware vendors as the clear frontrunners, but some regional differences are apparent when examining other leading suppliers in the IoT ecosystem. We also note that for many enterprises in AP region, networking equipment vendors and systems integrators feature prominently as potential leaders while traditional IT hardware vendors are becoming the leading network equipment vendors in the IoT market," adds Wang.
Other highlights in the survey for Government Insights include:
• With the rapid urbanization across the world, Asia is expected to have 21 out of 37 safe megacities of the world hence 50% of AP government organizations plan to deploy security systems in the AP region while 48% plan to deploy people tracking devices.
• Approximately 62% of the AP companies consider IoT to create a strategic impact to their organizations whereas 25% of the AP companies considers IoT to create a transformational impact in their organizations.
• 28% of the organizations considers security concern as the major hindrance to deploying IoT solution in their organizations
IDC's Global IoT Decision Maker Survey was conducted in July and August 2016 and includes over 4,500 respondents from more than 25 countries worldwide, spanning a wide array of industries (including manufacturing, retail, utilities, government, health, and finance). This study presents a regional analysis of the results which includes 196 respondents in Asia Pacific region from government vertical which includes 9 countries in total. The purpose of the survey is to gain insights from enterprise IT and business decision makers about their perception of IoT as well as their early deployments or plans for deployment of IoT solutions. Topics covered in the survey include: levels of enterprise awareness of IoT; deployment plans; IoT adoption drivers and inhibitors; perceptions of IoT vendors and vendor selection criteria; organizational factors; and security, cloud, and analytics requirements.
For more information on obtaining this report, please contact, Gerald Wang at gwang@idc.com or Shreyashi Pal at spal@idc.com. For media inquiries or to set up an interview with the analyst please contact Tessa Rago trago@idc.com or Alvin Afuang aafuang@idc.com.
- Ends -
About IDC Government Insights
IDC Government Insights assists government policy, program, and IT leaders, as well as the suppliers who serve them, in making more effective technology decisions by providing accurate, timely, and insightful fact-based research and consulting services. Staffed by senior analysts with decades of government and IT industry experience, our global research analyzes and advises on business and technology issues facing the Federal/Central and local/provincial Governments. International Data Corporation (IDC) is the premier global provider of market intelligence, advisory services, and events for the information technology market. IDC is a subsidiary of IDG, the world's leading technology, media, research, and events company. For more information, please visit www.idc-gi.com, email info@idc-gi.com, or call 571.296.8060. Visit the IDC Government Insights Community at http://idc-insights-community.com/government.
About IDC
International Data Corporation (IDC) is the premier global provider of market intelligence, advisory services, and events for the information technology, telecommunications, and consumer technology markets. With more than 1,100 analysts worldwide, IDC offers global, regional, and local expertise on technology and industry opportunities and trends in over 110 countries. IDC's analysis and insight helps IT professionals, business executives, and the investment community to make fact-based technology decisions and to achieve their key business objectives. Founded in 1964, IDC is a subsidiary of IDG, the world's leading technology media, research, and events company. To learn more about IDC, please visit www.idc.com. Follow IDC on Twitter at @IDC
Coverage