Current:

South Korea tops IDC Asia/Pacific's 2017 IoT Readiness Index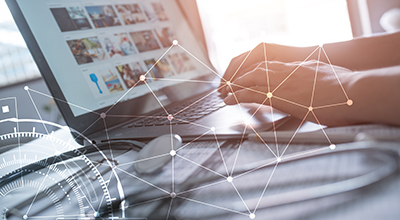 19 Jul 2017
South Korea tops IDC Asia/Pacific's 2017 IoT Readiness Index
Singapore and New Zealand also ranked at the top of the index for Asia Pacific (excluding Japan)
SINGAPORE, July 20th, 2017 – The top three countries in Asia Pacific excluding Japan (APeJ) that are the most capable and ready to generate efficiencies linked to IoT solutions are South Korea, Singapore and New Zealand, says a new IDC report, APeJ Nations and IoT: A Comparative Assessment. As expected, South Korea tops the Internet of Things (IoT) readiness index in APeJ following its second-place ranking in the in the G20 Nations and the IoT: A Comparative Assessment report (US41866816) published by IDC's global IoT team Vernon Turner, Adam Wright and Carrie MacGillivray.
This new IDC report provides a comparative assessment of APeJ countries' readiness for sustained IoT adoption, as well as their ability to facilitate its accelerated development. The report reveals that the countries at the top of the index like South Korea, Singapore and New Zealand ranked well in all measures of stature, business readiness and technological preparedness. Other countries included in the benchmarking exercise are China, Taiwan, Hong Kong, Australia, India, and ASEAN countries namely Malaysia, Thailand, Indonesia, Philippines and Vietnam.
IDC predicts that the APeJ loT market will grow from $335.6 billion in 2016 to $565.5 billion in 2020 (see Asia/Pacific (Excluding Japan) Internet of Things Forecast and Analysis, 2014–2020 #AP41342517) as the global IoT landscape continues to mature. With such growth and business opportunities at hand, loT vendors and service providers are faced with an increasingly complex set of choices as to which markets to enter to gain the most value and globalize their offerings.
"Countries at the top of the index are more likely to have adaptability for efficiencies that IoT solutions can create, be more conducive for business and product innovation, and more likely to have access to the technologies that align with IoT use cases," says Hugh Ujhazy, Associate Vice President for the IoT research, IDC Asia Pacific.
Ujhazy adds, "Knowing where a country stands in the loT index will help global and local IT vendors identify the opportunities that lie ahead of them as they line up their strategies at federal, local, and enterprise levels."
Some highlights from the assessment include:
• South Korea scores extremely high on all measures, including IoT spend as a percentage of GDP. This indicates that South Korea is performing well on current IoT-specific spending levels and has a strong business environment that fosters innovation and promotes attractive investment opportunities for IoT vendor and end users.
• Singapore's cloud infrastructure, broadband penetration plus ease of doing business and startup/ business friendly government environments make it an excellent incubator for IoT solutions in the region.
• New Zealand scores exceptionally high on measures such as ease of doing business and startup procedures, government effectiveness, regulatory quality, and innovation, all of which point to necessary components for a business environment that is ready for the growth of the IoT. This is considering they have a relatively small GDP and population compared with G20 countries.
"We already know countries are not created equal. What is surprising is that sheer GDP size alone is not necessarily the best predictor of a country's readiness for and ability to accelerate the development of the IoT," says Shaily Shah, Research Manager for the IoT research, IDC Asia Pacific.
At the country level, the IoT readiness index also hopes to provide the public sector and policy makers the opportunity to look at specific concerns or opportunities for their country, regardless of their high or low ranking. For example, a country with a high level of patents but a low number of tertiary graduates may be able to create innovation but lacks a skilled workforce to roll-out real life solutions. Then, the action then could be to either import skills, develop local gap training programs or go somewhere else. In summary, this model helps its users not only decide where to offer IoT based solutions but also the actions required to deliver success in those markets.
This report also provides insights, future outlook and essential vendor guidance for technology leaders looking to invest and participate in the IoT journey of these APeJ countries – the strategic recommendations differing based on top tier, mid-tier and low tier countries covered in the study.
For additional information about the IoT Readiness Index, please contact Hugh Ujhazy hujhazy@idc.com or your IDC account manager. For media inquiries, please contact Tessa Rago at trago@idc.com or Alvin Afuang at aafuang@idc.com.
About IDC
International Data Corporation (IDC) is the premier global provider of market intelligence, advisory services, and events for the information technology, telecommunications, and consumer technology markets. With more than 1,100 analysts worldwide, IDC offers global, regional, and local expertise on technology and industry opportunities and trends in over 110 countries. IDC's analysis and insight helps IT professionals, business executives, and the investment community to make fact-based technology decisions and to achieve their key business objectives. Founded in 1964, IDC is a subsidiary of IDG, the world's leading technology media, research, and events company. To learn more about IDC, please visit www.idc.com. Follow IDC on Twitter at @IDC
Coverage
Regions Covered
Topics Covered