Current:

IDC Names 18 Smart City Initiatives in Asia/Pacific excluding Japan as the Best of the Best in the 2017 IDC SCAPA Benchmarking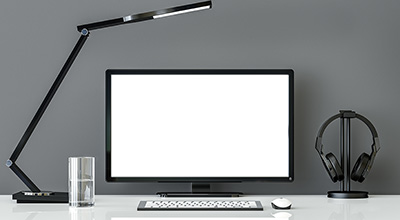 03 Aug 2017
IDC Names 18 Smart City Initiatives in Asia/Pacific excluding Japan as the Best of the Best in the 2017 IDC SCAPA Benchmarking
New Zealand and Singapore receives the highest tally for the second straight year
SINGAPORE, Aug 04th, 2017 – IDC Asia/Pacific announced today the winners of the 2017 Smart City Asia Pacific Awards (SCAPA) with New Zealand and Singapore leading the way in the most number of smart city initiatives recognized at four and three, respectively. Other winners include Australia, South Korea, Hong Kong, and China with two wins each. Malaysia, Taiwan and Thailand have been awarded with single wins.
Now on its third year, SCAPA recognizes the most outstanding smart city projects in Asia/Pacific excluding Japan (APeJ) across a total of 14 functional smart city award categories. However, 18 projects were named as the best in Asia/Pacific excluding Japan (APeJ) as we saw intensified competition in four categories and where a tie was declared. These categories are Administration, Education, Land Use and Environmental Management, and Smart Buildings. The winners of the 2017 IDC Smart City Asia Pacific Awards are:
"Asia/Pacific smart city projects in the past year have exhibited strong national development focus with an increasing citizen-centric personalization combined with 'low investment-high impact' agendas – all in hopes of attracting the right mix of manpower talents and lucrative foreign-direct investments," says Gerald Wang, Head of IDC Government and Education Insights Asia Pacific.
Wang adds, "This socioeconomic shift towards creating more localized and quality smart city ecosystems are notably influenced by new international and regional trade dynamics. The failure of the Trans-Pacific Partnership agreement and China's increased efforts to boost its global leadership with endeavors such as the 'Belt and Road Initiative', will continue to shape commerce and innovation drive in the region."
Earlier this year, IDC identified the following trends that will shape smart city programs in 2017 and beyond namely:
Sound City Economics; Risks Management — Reducing fiscal deficits and socioeconomic debts and managing financial performance
Citywide CyberSecurity and Compliance; Increased Visibility and Accountability — Enabling better accountability and transparency as well as strengthened security and privacy protection to citizen stakeholders
Future Citizens; SocioEconomics Infrastructure Transformation — Revamping economic growth and reducing the social divide that increases risks of crime, risks of housing problems, and risks of higher incidence of chronic diseases
The City Century; Next-Generation Infrastructures for Smart Cities — Coping with demographic changes with critical infrastructure investments, such as the explosion of population in certain parts of Asia (e.g. cities), and worsening dependency ratios — all of which will put pressure on already stressed telecommunications, health, education, social care, transport, and public safety systems
Securing the Future; Securing Investments and Sustained Manpower Development — Provisioning for economic competitiveness where there is a notable increase in transnational competition for securing foreign direct investments and attracting the right mix of manpower talents to build and transform the local industries
"The above-mentioned trends still hold true with many Asia Pacific smart city programs today. Functionally, beyond the notable focuses of public safety and transportation over the past years, we are also seeing more investments in other smart city functions such as education, connected health, land use and environmental management, smart buildings as well as administration. This signals notable efforts by city governments and planners to build better local competencies and improve local livability standards, thereby reinforcing how Asia Pacific smart cities are the next-beacon of growth for national socioeconomic sustainability," adds Wang.
IDC Government Insights went through a rigorous six-phased benchmarking exercise to determine the Top Smart City projects for 2016-17. These included identifying and cataloging the key Smart City projects in Asia/Pacific by IDC Analysts across APeJ (25%), online voting to determine public opinion (50%), and the assessment of an International Advisory Council (25%).
To get more insights about the case studies of the 18 Smart City Winners, the IDC Government Insights Smart City Development Index for 2016-2017 will be published later this year. For queries about this research, contact Gerald Wang gwang@idc.com. For more information on SCAPA, visit http://www.idc.asia/IDCSCAPA/. For media inquiries, contact Tessa Rago trago@idc.com or Alvin Afuang at aafuang@idc.com.
- Ends -
About IDC Government Insights
IDC Government Insights assists government policy, program, and IT leaders, as well as the suppliers who serve them, in making more effective technology decisions by providing accurate, timely, and insightful fact-based research and consulting services. Staffed by senior analysts with decades of government and IT industry experience, our global research analyzes and advises on business and technology issues facing the Federal/Central and local/provincial Governments. International Data Corporation (IDC) is the premier global provider of market intelligence, advisory services, and events 7for the information technology market. IDC is a subsidiary of IDG, the world's leading technology, media, research, and events company. For more information, please visit www.idc-gi.com, email info@idc-gi.com, or call 571.296.8060. Visit the IDC Government Insights Community at https://idc-community.com/government.
About IDC
International Data Corporation (IDC) is the premier global provider of market intelligence, advisory services, and events for the information technology, telecommunications, and consumer technology markets. With more than 1,100 analysts worldwide, IDC offers global, regional, and local expertise on technology and industry opportunities and trends in over 110 countries. IDC's analysis and insight helps IT professionals, business executives, and the investment community to make fact-based technology decisions and to achieve their key business objectives. Founded in 1964, IDC is a subsidiary of IDG, the world's leading technology media, research, and events company. To learn more about IDC, please visit www.idc.com. Follow IDC on Twitter at @IDC.
Coverage