Current:

IDC Research Shows 80% of Asia/Pacific Banks Still Create Inconsistent, Unpredictable Customer Experiences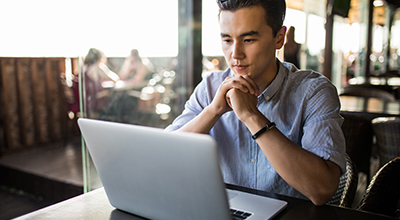 14 Aug 2017
IDC Research Shows 80% of Asia/Pacific Banks Still Create Inconsistent, Unpredictable Customer Experiences
Critical for banks to understand and engage customers real time and in an adaptive self-sustaining way
SINGAPORE, August 15th, 2017 – IDC Financial Insights' recently completed benchmarking of the digital transformation (DX) maturity of Asia/Pacific banks (excluding Japan) confirms that more than 80% of these banks are still in early stages of the maturity model — the ad hoc and opportunistic stages. These banks are lagging behind their global peers when it comes to strengthening experience excellence for their products and services.
The symptoms of this deficiency are varied, ranging from their inability to keep pace with the changing needs and requirements of their demanding customers to how the current business and IT digital initiatives are disconnected and poorly aligned. To be sure, most of these banks are attempting to offer an omni-experience, but these are inconsistent and half-hearted and are prone to give way to other seemingly more important strategic imperatives (cost management or preservation of legacy processes, and so forth).
Thus, highlights the need for Asia/Pacific banks to improve their omni-experience by adapting better to the demands of the customer and technology changes.
The above figure represents the maturity distribution across IDC MaturityScape stages from the simplest, unstructured ad hoc stage to the advanced, systemized optimized stage.
Customers today are engaging in a myriad of omni-experiences involving social interactions, work relationships, and commerce, all enabled by personal and business digital interfaces. IDC Financial Insights expects that around 86% of the financial services customers in Asia/Pacific will be active on digital channels, of which 15% (a threefold growth from 5% in 2015) will be exclusively transacting on their channels by 2020. This has been nothing but a wakeup call for banks to improve these channels. Banks that disrupt or meet their target customer needs repeatedly will be able to attract and grow allegiance across the entire ecosystem — customers, employees, and partners.
"Several customer trends in the Asia/Pacific region will drive the pursuit of omni-experience excellence. Certainly, financial institutions must respond to the big shift toward multichannel interactions and how these interactions are increasingly integrated to customer lifestyle," says Michael Araneta, Associate Vice President of IDC Financial Insights Asia/Pacific.
"Omni-experience is in the top 3 priorities of the banking sector in Asia/Pacific. Still, we see more than 80% of these banks in the early stages of the maturity model, much behind the United States, indicating that there is a large opportunity that can be captured by investing in digital transformation and creating superior customer engagement. Customers today expect banks to deliver easy, convenient, and consistent interactions across multiple channels," adds Sneha Kapoor, Senior Research Manager for IDC Financial Insights.
This study is a supplement to IDC MaturityScape: Omni-Experience Digital Transformation in Retail Banking 1.0 (IDC #US40134716, June 2016). These two reports provide a comprehensive overview of IDC's MaturityScape framework for omni-experience DX in retail banking, which identifies the stages, dimensions, outcomes, and actions required for banks to deliver impact and business outcomes. This MaturityScape enables banks to:
Assess their capabilities and stages of maturity in omni-experience DX.
Answer key questions including "What is the role of DX in supporting business change?"; "Where are our competitors?"; and "What is the path to improve and achieve the level of maturity that a retail bank needs?"
Enable a dialog among business, digital, and technology executives about goals and actions relative to DX, focusing on delivering an optimal omni-experience.
Identify areas and capabilities that need to be strengthened and establish standards for pursuing these focused initiatives.
For more information on this report, IDC MaturityScape Benchmark: Omni-Experience Digital Transformation in Retail Banking in Asia/Pacific, 2017 (AP41393917, June 2017), please contact Michael Araneta at maraneta@idc.com, Sneha Kapoor at snehakapoor_ext@idc.com  or your IDC account manager.
About IDC MaturityScape Benchmark
IDC MaturityScape Benchmark reports aid in the discussion of IT strategy and technology investments by helping IT executives and their enterprise partners gauge where their enterprise is in relation to that of their peers and competitors, best achievers, and the least invested. By utilizing IDC benchmark data, IDC MaturityScape Benchmarks enable organizations to compare maturity against peers, pinpoint which dimensions of an initiative peer organizations are more mature in, and identify the benefits organizations achieve as they move to more mature stages. This benchmark study focused on organizations with 500 or more employees in Asia/Pacific (excluding Japan).
About IDC
International Data Corporation (IDC) is the premier global provider of market intelligence, advisory services, and events for the information technology, telecommunications, and consumer technology markets. With more than 1,100 analysts worldwide, IDC offers global, regional, and local expertise on technology and industry opportunities and trends in over 110 countries. IDC's analysis and insight helps IT professionals, business executives, and the investment community to make fact-based technology decisions and to achieve their key business objectives. Founded in 1964, IDC is a subsidiary of IDG, the world's leading technology media, research, and events company. To learn more about IDC, please visit www.idc.com. Follow IDC on Twitter at @IDC
Coverage