Current:

New Zealand Consumers Ahead of the Curve in Digital – with a High Proportion of Kiwis Willing to Spend on Digital services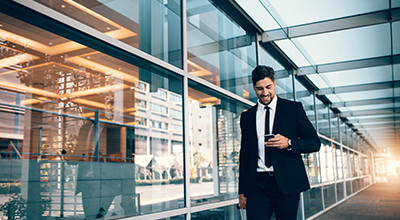 22 Aug 2017
New Zealand Consumers Ahead of the Curve in Digital – with a High Proportion of Kiwis Willing to Spend on Digital services
AUCKLAND, 23 August, 2017 – IDC New Zealand has released its 2017 ConsumerScape 360° survey findings. The report shows that New Zealand is now a top performer in adoption and usage of digital services. A higher proportion of New Zealand consumers pay for premium services including paid online music streaming, paid cloud services, and premium console gaming compared to the worldwide average. Streaming has grown strongly in adoption in New Zealand over the last year as Netflix, Lightbox and other services have grown in popularity. While the US leads the way in percentage of consumers who pay for streaming services, New Zealand ranks very highly for those who use it as their primary method of watching video. 22% of New Zealand consumers now say that streaming is their primary method of program viewing. This is equal to the US and well above the worldwide average of 14%.
The IDC ConsumerScape 360° report series compares digital adoption of devices and services across 19 countries. It highlights the growing importance of digital technologies and services in consumers' lives and shows that New Zealand is leading the way in many aspects of digital adoption. "In previous years we have seen New Zealand lag behind other countries in digital uptake. This year's results show that New Zealand is now in line with other countries and in many areas, is ahead of the pack" says Shane Minogue, Research Manager for Telecommunications, IDC New Zealand.
The report shows that New Zealand has strong uptake across the digital landscape:
• New Zealand consumers have one of the highest Facebook activity rates, 81% of New Zealand respondents accessed Facebook in the last 30 days, well above the worldwide average of 74%.
• The average New Zealand consumer now spends 56 hours or 47% of their average waking hours in a week on a digital device
• The average NZ consumer owns 6.5 digital devices with 67% of these being smart
But, inertia reigns in other areas. Only 12% of New Zealand consumers say that they "always want the latest and greatest electronic devices", compared to 23% worldwide. "It appears New Zealand consumers will adopt digital services and tech if there is a desired use case. There is apathy towards new technologies and services where the benefit is unclear. For example, just 18% of New Zealanders surveyed said they used virtual reality more than once in the past year, compared to 38% on average across all countries surveyed" Minogue says.
-Ends-
About IDC ConsumerScape 360°
IDC ConsumerScape 360° is an annual survey of 19 countries and over 30,000 respondents. The survey was conducted in March/April this year and surveyed 1,400 New Zealand consumers. The survey focus is on consumer electronics adoption and digital services. In order to qualify for the survey respondents must be aged 18 or older, not employed in market research advertising, electronics, high tech or IT and must own at least one of a TV, PC, mobile phone or tablet device. IDC releases a number of reports using this data which focus on the transformation of the New Zealand consumer over time, and in comparison to other countries surveyed.
About IDC
International Data Corporation (IDC) is the premier global provider of market intelligence, advisory services, and events for the information technology, telecommunications, and consumer technology markets. With more than 1,100 analysts worldwide, IDC offers global, regional, and local expertise on technology and industry opportunities and trends in over 110 countries. IDC's analysis and insight helps IT professionals, business executives, and the investment community to make fact-based technology decisions and to achieve their key business objectives. Founded in 1964, IDC is a subsidiary of IDG, the world's leading technology media, research, and events company. To learn more about IDC, please visit www.idc.com. Follow IDC on Twitter at @IDC
Notes:
Worldwide refers to the 19 countries surveyed – New Zealand, Australia, Vietnam, China, South Korea, Japan, Russia, Poland, Turkey, Sweden, United Kingdom, Germany, France, South Africa, India, Brazil, Mexico, United States and Canada.
2 Assuming the average person spends 119 hours awake (7 hours of sleep per night)
3 IDC defines smart devices as any device that can connect to the internet and has the ability to run rich-featured operating systems
Coverage
Companies Covered
OPNET TECHNOLOGIES, INC., IBM, Huawei Technologies Co., Ltd., Nimble Storage, Inc., Asia Pacific Enterprise Computing Sdn Bhd, DarkTrace Ltd., Symphony Holdings Ltd.
Regions Covered
Topics Covered
Broadband, Networked consumer devices, Networking and connectivity devices, Video player