Current:

IDC Financial Insights Unveils 10 Fast Growing FinTechs for Thailand at FinTech Innovation Summit 2017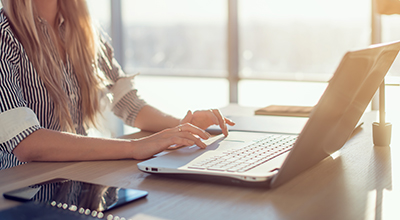 13 Sep 2017
IDC Financial Insights Unveils 10 Fast Growing FinTechs for Thailand at FinTech Innovation Summit 2017
BANGKOK, September 14th, 2017 – IDC Financial Insights today unveiled a list of 10 fast growing fintechs in Thailand, part of the broader FinTech 101 list for Asia/Pacific, at the FinTech Innovation Summit 2017 held at Siam Kempinski, Bangkok. "IDC's FinTech Fast 101" refers to the fast-growing fintech players in Asia/Pacific based on extensive on-ground analysis of the dominant fintech players in the region.
IDC's FinTech list makes a reference to the "Triple U" framework — ubiquity, utility, and usability. This is an efficient global framework, which evaluates data from many key metrics such as addressable market, customer adoption, investments, chance of survival, innovation, and marketing. IDC Financial Insights believes that newer categories that are gaining traction include digital identity and authentication, bitcoin and other cryptocurrencies exchanges, robo-advisory, credit analytics and scoring, and usage-based insurance.
"In Thailand, we are witnessing success in many diverse categories of fintech companies especially in payments including remittance and money transfers, wealth management (including robo-advisory), accounting solutions, financial aggregators, insurance, and marketplace categories. For the next level of growth, we expect players in payments to expand into m-commerce as a viable strategy," remarked Michael Araneta, Associate Vice-President for IDC Financial Insights.
Michael Araneta , Associate Vice-President for IDC Financial Insights delivering keynote on the top 10 fast growing fintechs at the FinTech Innovation Summit 2017 held at Siam Kempinski, Bangkok,Thailand.
"Strong support from Bank of Thailand and National Innovation Agency with the launch of regulatory sandbox, national e-payment initiative - PromptPay, and global acceleration programmes have been very encouraging for fintech entrepreneurs and investors," added Araneta.
IDC also pointed to a positive change in outlook for majority of financial services institutions that now view fintech as possible collaborators or acquisition targets. This is quite an improvement from how traditional industry players initially viewed fintech as pure disruptors. Banks, insurers, and other financial service institutions are already leveraging and monetizing fintech solutions to serve the unmet needs of their customers and ultimately, delivering excellent customer experience.
"Fintechs in Thailand need to quickly accelerate their customer adoption and partnerships to successfully compete with their ASEAN neighbors. IDC Financial Insights expects that 2018 will be a banner year for Asia/Pacific fintechs to regionalize – similar to the journeys of Alipay and Grab – and the ones who will be able to achieve scale and ubiquity," added Sneha Kapoor, Senior Research Manager at IDC Financial Insights.
This FinTech 101 list is published in continuation of IDC Financial Insights' 2017 fintech report series, which helps investment groups, financial services institutions, and technology players in understanding the fintech landscape and identify potential fintech players for investment and collaboration. For this research, IDC's definition intentionally excludes licensed banks and other licensed financial institutions that are using new technologies to radically change financial services, even to the point of launching their own fintech companies and brands. The idea is to look at the fintech players outside of traditional services.
For more information on this research, please contact Michael Araneta at maraneta@idc.com, Sneha Kapoor at snehakapoor_ext@idc.com or your IDC account manager.
About IDC
International Data Corporation (IDC) is the premier global provider of market intelligence, advisory services, and events for the information technology, telecommunications, and consumer technology markets. With more than 1,100 analysts worldwide, IDC offers global, regional, and local expertise on technology and industry opportunities and trends in over 110 countries. IDC's analysis and insight helps IT professionals, business executives, and the investment community to make fact-based technology decisions and to achieve their key business objectives. Founded in 1964, IDC is a subsidiary of IDG, the world's leading technology media, research, and events company. To learn more about IDC, please visit www.idc.com. Follow IDC on Twitter at @IDC
About IDC Financial Insights
IDC Financial Insights assists financial service businesses and IT leaders, as well as the suppliers who serve them, in making more effective technology decisions by providing accurate, timely, and insightful fact-based research and consulting services. Staffed by senior analysts with decades of industry experience, our global research analyzes and advises on business and technology issues facing the banking, insurance, and securities and investments industries. International Data Corporation (IDC) is the premier global provider of market intelligence, advisory services, and events for the information technology market. IDC is a subsidiary of IDG, the world's leading technology, media, research, and events company. For more information, please visit www.idc-fi.com, email info@idc-fi.com, or call 508-620-5533. Visit the IDC Financial Insights Community at http://idc-insights-community.com/financial
Coverage
Companies Covered
Regions Covered
Topics Covered
Vertical Markets