Current:

IDC Financial Insights Unveils 10 Fast Growing FinTechs for Indonesia at FinTech Innovation Summit 2017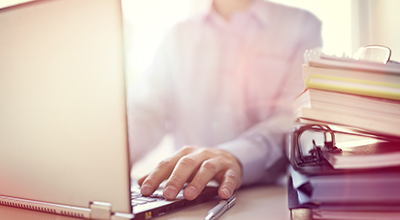 04 Oct 2017
IDC Financial Insights Unveils 10 Fast Growing FinTechs for Indonesia at FinTech Innovation Summit 2017
JAKARTA, October 5th, 2017 – IDC Financial Insights has unveiled a list of 10 fast growing fintechs in Indonesia, part of the broader FinTech 101 list for Asia/Pacific, at the FinTech Innovation Summit 2017 held at The Ritz-Carlton Pacific Place, Jakarta. "IDC's FinTech Fast 101" refers to the fast-growing fintech players in Asia/Pacific based on extensive on-ground analysis of the dominant fintech players within the region.
IDC's fintech list makes a reference to the "Triple U" framework — ubiquity, utility, and usability. This is an efficient global framework, which evaluates data from many key metrics such as addressable market, customer adoption, investments, chance of survival, innovation, and marketing. IDC Financial Insights believes that newer categories that are gaining traction include digital identity and authentication, bitcoin and other cryptocurrencies exchanges, robo-advisory, credit analytics and scoring, and usage-based insurance.
"We are seeing numerous examples of collaboration between banks and other financial institutions and fintechs in Indonesia. These fintechs are expanding their products and markets, fostering partnerships and alliances, and delivering a superior customer experience with an objective of financial inclusion. The disruption is largely visible in payments including remittance and money transfers. This is followed by lending, wealth management, and aggregator and market place categories," remarked Michael Araneta, Associate Vice President for IDC Financial Insights. Seven out of the top ten fintechs identified are in the payments and lending space, highlighting the biggest customer pain points and huge underserved market in Indonesia. IDC expect players in payments to expand into m-commerce as a viable growth strategy. GO-JEK 's GO-PAY is one such example.
Michael Araneta, Associate Vice-President for IDC Financial Insights delivering keynote on the top 10 fast growing fintechs for Indonesia at the FinTech Innovation Summit 2017 held at The Ritz-Carlton Pacific Place, Jakarta
Strong support from Bank Indonesia (BI) with its launch of financial technology (fintech) office and announcement for regulatory sandbox has been encouraging for the fintech community. While safeguarding consumers' interests, the regulator is very keen on ensuring that there is enough push for innovation to thrive in the country. "The Indonesian market with huge population presents a huge promise for fintech startups to grow. Not constrained by regulation and pursuing new business models, these players can move faster than traditional financial institutions. But we see that fintechs in Indonesia are not the most disruptive compared to those in other markets, as they are serving customer's needs that have not been addressed in the first place", adds Handojo Triyanto, Senior Research Manager at IDC Financial Insights, Indonesia. IDC believes that concentration of payments-related fintechs among fintechs will persist in Indonesia.
"Indonesian fintechs have acquired significant customers and size locally, but we believe that it is now time for these startups to step out and focus on regional growth. IDC Financial Insights expects that 2018 will be a banner year for Asia/Pacific fintech to regionalize – similar to the journeys of Alipay and Grab – and the ones who do will need to achieve scale and ubiquity," Araneta said.
This FinTech 101 list is published in continuation of IDC Financial Insights' 2017 fintech report series, which helps investment groups, financial services institutions, and technology players in understanding the fintech landscape and identify potential fintech players for investment and collaboration. For this research, IDC's definition intentionally excludes licensed banks and other licensed financial institutions that are using new technologies to radically change financial services, even to the point of launching their own fintech companies and brands. The idea is to look at the fintech players outside of traditional services.
For more information on this research, please contact Michael Araneta at maraneta@idc.com, Sneha Kapoor at snehakapoor_ext@idc.com and Handojo Triyanto at htriyanto@idc.com or Stephanie Siahaan ssiahaan@idc.com for press inquiries.
-Ends-
About IDC
International Data Corporation (IDC) is the premier global provider of market intelligence, advisory services, and events for the information technology, telecommunications, and consumer technology markets. With more than 1,100 analysts worldwide, IDC offers global, regional, and local expertise on technology and industry opportunities and trends in over 110 countries. IDC's analysis and insight helps IT professionals, business executives, and the investment community to make fact-based technology decisions and to achieve their key business objectives. Founded in 1964, IDC is a subsidiary of IDG, the world's leading technology media, research, and events company. To learn more about IDC, please visit www.idc.com. Follow IDC on Twitter at @IDC
About IDC Financial Insights
IDC Financial Insights assists financial service businesses and IT leaders, as well as the suppliers who serve them, in making more effective technology decisions by providing accurate, timely, and insightful fact-based research and consulting services. Staffed by senior analysts with decades of industry experience, our global research analyzes and advises on business and technology issues facing the banking, insurance, and securities and investments industries. International Data Corporation (IDC) is the premier global provider of market intelligence, advisory services, and events for the information technology market. IDC is a subsidiary of IDG, the world's leading technology, media, research, and events company. For more information, please visit www.idc-fi.com, email info@idc-fi.com, or call 508-620-5533. Visit the IDC Financial Insights Community at http://idc-insights-community.com/financial
Coverage
Companies Covered
Regions Covered
Topics Covered
Vertical Markets