Current:

"New Retail" Casting a Wider Physical Footprint in China: Online to Offline Integration Key Focus of Singles' Day 2017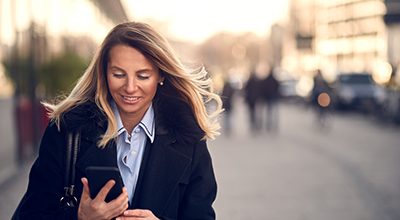 17 Nov 2017
"New Retail" Casting a Wider Physical Footprint in China: Online to Offline Integration Key Focus of Singles' Day 2017
SINGAPORE, November 17th, 2017 - China's Singles' Day has grown beyond a Chinese online sales campaign into an international, omni-channel, retail-as-entertainment festival. This year, we saw an extension of the "New Retail" into a wider physical footprint. The festival has become a significant event – China digital natives are now leading the way with new forms of retail such as "retail-tainment", while flexing its economic and commercial influence outside China. Singles' Day has also become an international affair in many ways. For example, Lazada Thailand mirrored Alibaba's Singles' Day practice to host a massive televised gala with celebrities counting down until the shopping deals began at midnight.
Alibaba's gross merchandise value (GMV) grew by 42.9 percent to US$25.3 billion, while its competitor JD.com reported US$19.1 billion in GMV generated, or up 50 percent from a year ago. In countries outside of China, Lazada reported US$123 million of GMV generated, a 171 percent increase from 2016. Reports by Alibaba shows that Asia is indeed a mobile-first economy, with 90 percent of transactions done via mobile and tablets, up from 82 percent in 2016.
"A key highlight this year was how eTailers started to open up more offline retail stores and offer the same discounts online in their offline retail shops. This helps to provide consumers with a better shopping experience and gives them the option of being able to physically see and touch the item and being able to purchase these items with the online discount. This is also beneficial for eTailers from the logistics perspective as it reduces the number of deliveries that they may need to make during the sales period," says Tay Xiaohan, Research Manager for Client Devices Team, IDC Asia/Pacific.
Some key highlights of the 11.11 sales this year include:
• There was generally better integration between eTailers as well as the third-party retail shops. For example, consumers can head to specific clothing shops, try on the clothes and purchase it using the online discount. This option also enables retailers to provide consumers with a better shopping experience with more consumer touchpoints.
• eTailers also experimented with new offers, e.g. a 30-day price guarantee. If the prices of certain items drop within 30 days after consumers purchased the items before Singles' day, eTailers promised to refund the difference to them.
• eTailers social and gamification expanded from an individual-centric interaction to community-centric. For example, instead of the usual individualistic red packet game for consumers, this year, they added an element where consumers had to team up with their friends to form teams to attempt to snatch red packets. Elsewhere, brands were also found using games to generate buzz and anticipation in days leading up to Singles' Day.
"Coined by Alibaba as the 'New Retail', online-to-offline (O2O) commerce is part of Alibaba's ambition to shake up China's retail market, while extending the market in its maturing e-commerce business. The idea is to connect virtual and offline worlds, drawing more customers onto its network to boost transactions while amassing valuable purchasing data which feeds into the rest of its ecosystem. We expect this to be even more prominent with the other eTailers in the coming years," says Lawrence Cheok, Senior Research Manager for Digital Commerce, IDC Asia/Pacific.
IDC expects eTailers to continue to use interactive games, AR and VR to interact with consumers in the coming years. eTailers will also continue to increase the number of "New Retail" shops to further strengthen the online-offline integration in the coming years. It will be interesting to monitor the adoption of the "New Retail" model outside of China.
From a consumer electronics perspective, many key devices saw good growth during the Singles' Day eTailer sale between 1-11 November 2017. Specific details can be found in the additional charts below.
Notebooks and Desktop. Between 1-11 November 2017, the sale of notebooks and branded desktops grew YoY with JD.com cornering a significant share of both the notebooks and branded desktops pie.
During the 11 days of the Singles' Day sale, Lenovo was the top brand for notebooks. ASUS was at the second place where it overtook Dell by a small margin. For branded desktops, there were no key changes with the ranking of the top five brands during the Singles' Day sale in 2016.
In the consumer market, the share of ≤20mm Notebooks continued to grow along with gaming notebooks. Specifically, gaming notebooks that came with the Nvidia GeForce GTX 1050Ti graphics card grabbed 40.8% of the overall gaming notebooks sold.
Smartphones: China-based brands such as Honor and Xiaomi were aggressive during the sale and had higher numbers compared to that of Apple in the eTailer channel. Honor topped the market largely due to its Honor 8 (Youth version) and Honor Changwan series. For Xiaomi, its Redmi 4X and Redmi Note series contributed significantly to its numbers. Apple was at the third position with the launch of the iPhone 8 and 8 Plus in September contributing partially to it.
Tablets: For tablets, Apple topped the market while Huawei (including Honor) was a close second.
Monitors and Projectors: Not only did the 1080P projectors increase in share YoY, but its units also saw a 266.9% YoY growth. The demand for curved monitors was high as it accounted for 25.4% of the overall monitors sold through eTailers. It was also not surprising that gaming monitors continued to grow given the popularity of games in China.
Samsung maintained its top position in the monitors market. HKC entered the top 5 brands this year, overtaking LG which was at the fifth-place last year.
Printers: The share of Inkjet printers and Laser printers stood at 45.6% and 54.4% respectively. For Inkjet printers, Canon led the market by a small margin. For the Laser Printer Market, HP had a huge lead and topped the market.
Wearables: Smart Watches and Basic Wristbands also did well during the Singles' Day sale. The sale for Smart Watches and Basic Wristbands during the 11 days of the Singles' Day sale was equivalent to the total sales numbers in 25 days during 2017Q3.
Singles' Day 2017 showcases that digital native enterprises such as Alibaba and JD.com are leading the way in business model innovations. These organizations are reshaping consumer experiences and expectations, driving the region toward the Future of Commerce. IDC defines The Future of Commerce as the application of 3rd Platform technologies and IAs to fundamentally change the way commerce is done between individuals, organizations and things; and deliver outcome-based products and/or services through business model innovation. To align value propositions with consumers' shifting value perceptions, organizations will do well to take inspirations from these digital natives – in how they structure, operate and monetize the value which their organizations deliver.
For inquiries on this tracker research, please contact your IDC account manager or Xiaohan Tay xtay@idc.com. To learn more about the Future of Commerce, please contact Lawrence Cheok lcheok@idc.com. Future of commerce research is part of the IDC APeJ Digital Transformation (DX) Strategies CIS research program. A new piece discussing Future of Commerce emerging business models will be available this month in this research program. For media inquiries, please contact Tessa Rago trago@idc.com or Alvin Afuang aafuang@idc.com.
- Ends -
About Asia/Pacific Digital Transformation Strategies
Digital transformation (DX) is leveraging 3rd Platform technologies such as cloud, mobile, big data, and social, coupled with organizational, operational, and business model innovation to create new ways of operating and growing businesses. IDC's Asia/Pacific Digital Transformation Strategies research program studies the transformation efforts of organizations across five critical dimensions (i.e., Leadership, Omni-Experience, Data, Operating Model, and Worksource) in their use of 3rd Platform technologies.
About IDC Trackers
IDC Tracker products provide accurate and timely market size, company share, and forecasts for hundreds of technology markets from more than 100 countries around the globe. Using proprietary tools and research processes, IDC's Trackers are updated on a semiannual, quarterly, and monthly basis. Tracker results are delivered to clients in user-friendly excel deliverables and on-line query tools. The IDC Tracker Charts app allows users to view data charts from the most recent IDC Tracker products on their iPhone and iPad.
About IDC
International Data Corporation (IDC) is the premier global provider of market intelligence, advisory services, and events for the information technology, telecommunications, and consumer technology markets. With more than 1,100 analysts worldwide, IDC offers global, regional, and local expertise on technology and industry opportunities and trends in over 110 countries. IDC's analysis and insight helps IT professionals, business executives, and the investment community to make fact-based technology decisions and to achieve their key business objectives. Founded in 1964, IDC is a subsidiary of IDG, the world's leading technology media, research, and events company. To learn more about IDC, please visit www.idc.com. Follow IDC on Twitter at @IDC.
All product and company names may be trademarks or registered trademarks of their respective holders.
Coverage
Companies Covered
JD.com, Inc., NVIDIA Corporation, Seiko Epson Corp., Dell Inc., Brother Industries, Ltd., Alibaba Group Holding Limited, ASUSTeK Computer Inc., Apple Inc., LG Corp., HP Inc., FUJI CORPORATION, Canon Inc., Huawei Technologies Co., Ltd., Xiaomi Inc., Lenovo Group Limited, Tongfang Optoelectronics Technology Co., Ltd, Samsung
Regions Covered
Topics Covered
Detachable tablet, PCD monitor, Printers, Smartphone, Traditional notebook, Wearables, eCommerce