Current:

HCP Market Sets Record High Shipments in 2017Q3: eTailer Festivals Part of Robust Growth, IDC India Reports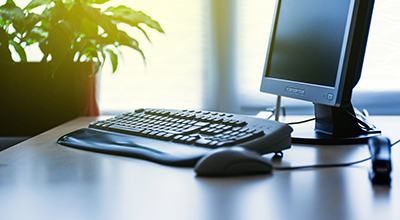 20 Nov 2017
HCP Market Sets Record High Shipments in 2017Q3: eTailer Festivals Part of Robust Growth, IDC India Reports
NEW DELHI, November 21st, 2017 – The HCP* market in India had a record high quarter crossing 1.1 million unit shipments in a single quarter. The market grew by 24.2 percent year-on-year (YoY) and 57.2 percent quarter-on-quarter (QoQ) growth, as per latest IDC Asia Pacific Quarterly Hardcopy Peripherals Tracker, 2017Q3. Inkjet shipments crossed 500,000 units for the first time ever in India with overall shipments touching roughly 579,371 units, a stellar growth of 25.5 percent YoY while laser printers market including copiers also had its best quarter since 2014 registering total shipments of 486,947 units with 24.8 percent YoY growth.
"Q3 2017 was anticipated to be better versus Q2 2017 because of the Diwali festive season. Despite a higher tax slab of 28% on multi-function printers, accounting governance created by the Government of India which requires businesses to maintain copies of electronic invoices to claim GST refund, largely contributed to the market growth. Several rounds of online festivals and sales by eTailers in the month of August and September also played a part in the robust growth in the consumer demand in printer category," says Abhishek Mukherjee, Senior Market Analyst, IPDS, IDC India.
Overall HCP* Market
Top 3 Company Highlights:
HP Inc. remained the overall market leader in HCP with a share of 41.9 percent with a 19.9 percent YoY growth and 39.8 percent QoQ growth. However, HP lost its top position in Inkjet market to Epson owing to latter's strong ink tank portfolio and ended 2017Q3 with a unit share of 37.6 percent. HP Inc. continues to be the market leader in laser HCP (Printer-based) market with 54.7 percent market share.
As per IDC India Monthly City-Level Printer Tracker, Laser HCP (Printer-based), demand from East Zone outpaced demand from West and South Zone with HP comfortably leading the way. West Bengal was only second to Maharashtra in terms of demand for Laser HCP (Printer-based) printers overtaking the likes of Delhi, Rajasthan, Uttar Pradesh, Tamil Nadu etc.
Epson regained the first position in Inkjet with a unit share of 43.6 percent and unit shipments totalling to 252,784 units. As expected, Epson rebounded from a slightly weaker Q2 to deliver a massive 126.6% QoQ growth in Q3 in the inkjet market. Epson successfully capitalised on the demand in the SME and retail space with strong media push through new television advertisements.
Epson deep penetration in smaller cities such as Agra, Patna where demand for ink tank printers outpaced than some big cities like Bangalore, Chennai also helped them propel to first spot in Inkjet market.
Canon, too had a strong quarter with Inkjet leading the way clocking a QoQ growth of 62.4 percent on the back of strong push of ink tank models in the retail with extra bottles of black ink. Canon ink tank models registered a YoY growth of 35.9 percent. It also retained its number one position in the copier market with 26.2 percent market share on the back of strong sales through its direct channel to large enterprises. Copier based MFPs are in the verge of paradigm shift with enterprises preferring to work directly with print vendors instead of indirect channel.
IDC India Forecast
"Market is expected to stabilize in 2017Q4, after a strong Q32017 with demand surge due to GST. The drop in GST slab for MFPs and cartridges from 28 percent to 18 percent effective 15th November, may not have impact on overall volumes but can result in end users preferring multi-function printers over single function printers. On the commercial side as well, good demand is expected from SMBs, large corporate and enterprises, however this will be offset by declining government business due to changes in the government procurement system, such that there's a shift from direct government purchases to third party contractors," says Nishant Bansal, Research Manager, IPDS, IDC India.
For more information on "India HCP market", please contact Nishant Bansal, Research Manager at nbansal@idc.com, Abhishek Mukherjee, Senior Research Analyst at amukherjee@idc.com and Bani Johri, Market Analyst at bjohri@idc.com. For press inquiries, please contact Shreya Jain at shjain@idc.com
About IDC Trackers
IDC Tracker  products provide accurate and timely market size, company share, and forecasts for hundreds of technology markets from more than 100 countries around the globe. Using proprietary tools and research processes, IDC's Trackers are updated on a semiannual, quarterly, and monthly basis. Tracker results are delivered to clients in user-friendly excel deliverables and on-line query tools. The IDC Tracker Charts app allows users to view data charts from the most recent IDC Tracker products on their iPhone  and iPad.
About IDC
International Data Corporation (IDC) is the premier global provider of market intelligence, advisory services, and events for the information technology, telecommunications, and consumer technology markets. With more than 1,100 analysts worldwide, IDC offers global, regional, and local expertise on technology and industry opportunities and trends in over 110 countries. IDC's analysis and insight helps IT professionals, business executives, and the investment community to make fact-based technology decisions and to achieve their key business objectives. Founded in 1964, IDC is a subsidiary of IDG, the world's leading technology media, research, and events company. To learn more about IDC, please visit www.idc.com. Follow IDC on Twitter at @IDC.
All product and company names may be trademarks or registered trademarks of their respective holders.
Coverage