Current:

IDC New Zealand's C-Suite Study 2017: Decision Making Lines Blur as C-suite partners align for transformation.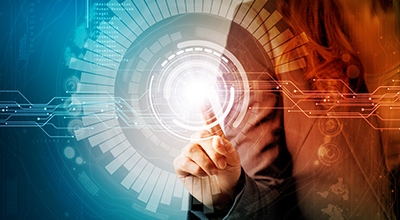 04 Dec 2017
IDC New Zealand's C-Suite Study 2017: Decision Making Lines Blur as C-suite partners align for transformation.
AUCKLAND, 5 December 2017 – IDC New Zealand has released its 2017 C-Suite Barometer survey findings. The annual survey was conducted in June 2017 and surveyed 223 New Zealand organisations which comprised of 80 CIOs and 143 New Zealand C-suite executives (CxOs) including CEOs and executives from finance, marketing, and operations.
"Increasingly the lines are blurring between who funds and decides on technology investments", says Louise Francis, Senior Research Manager, IDC New Zealand. "Multiple stakeholders from the C-Suite now have a greater role in determining where ICT budgets will be directed, what technologies will be adopted and the areas of digital transformation that will shape the strategic direction of the business."
Key highlights in this year's report includes:
• Escalating costs are becoming a big headache for CEOs. Cost are once again at the top of the CEO's agenda but this time it is being driven by multiple factors; The need to change business models to keep up with competitors, changing customer behaviours, operating in a global market and overcoming the commoditisation of products and services.
• A Digital Transformation (DX) strategy is now considered a must have, but most organisations are still light on the detail. 83% of New Zealand organisations say they have a DX Strategy but only a fifth are aggressively using DX to compete.
• The emergence of a digital leadership team reflects the growing status of digital as the lifeblood of a successful organisation. 65% of businesses told IDC that they now have a digital leadership team. On average, there are four C-suite executives on the team and 43% said that the CEO is the primary leader.
• DX metrics are business metrics: DX outcomes can be difficult to identify and measure. However, since the board and CEO are driving DX strategies it will be critical to define the right business metrics. In New Zealand, the top three metrics are Market recognition (digital leader), share in digital marketplaces, and market share growth
• Line of Business (LOB) influence of ICT budgets continues to rise. 61% of the LOB now fully/partly funds ICT (55% in 2016). At this rate, the LOB will be pervasive across almost all ICT budget decisions by 2020. This does vary by industry and company size putting success metrics under the spotlight (see the chart below).
• Change management is the biggest obstacle in business transformation. Cultural change management is integral but it will be the biggest challenge and ultimately the most critical success factor for value creation from DX investments in technology, process, and people. But, 52% told IDC that cultural change management is still a big barrier to embedding smart IT into the organisation.
• Integration is the big CIO priority for 2018. Innovation is the alluring part of DX but the integration stage is where the real business benefits and value emerges. However, 60% of organisations are still exploring options or struggling to make integration work within the organisation. Legacy systems, disparate DX initiatives that don't gel with each and a lack of integration capabilities are amongst the big challenges facing CIOs grappling with the integration dilemma.
"Digital transformation is inseparable from business transformation and that requires a willingness and intent to collaborate for business success," says Francis, "But intent only translates into business success if cultural change is addressed, business metrics need to be clearly defined and legacy systems must be decluttered to set the stage for integrating digital innovation into the business framework."
-Ends-
About IDC
International Data Corporation (IDC) is the premier global provider of market intelligence, advisory services, and events for the information technology, telecommunications, and consumer technology markets. With more than 1,100 analysts worldwide, IDC offers global, regional, and local expertise on technology and industry opportunities and trends in over 110 countries. IDC's analysis and insight helps IT professionals, business executives, and the investment community to make fact-based technology decisions and to achieve their key business objectives. Founded in 1964, IDC is a subsidiary of IDG, the world's leading technology media, research, and events company. To learn more about IDC, please visit www.idc.com. Follow IDC on Twitter at @IDC
For further information on the IDC report New Zealand C-Suite Barometer, 2017: Collaborating for Digital Transformation Leadership, IDC #AP42746017, please contact:

Louise Francis
Senior Research Manager – IT Spending
IDC New Zealand
+64 9 374 6681
lfrancis@idc.com
Coverage
Regions Covered
Topics Covered