Current:

IDC NZ IT Industry Predictions, 2018: The Ascent of the Digital Native Enterprise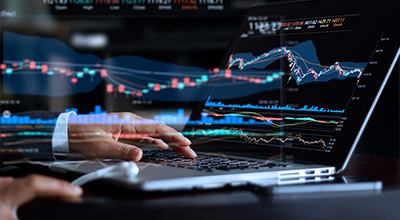 07 Jan 2018
IDC NZ IT Industry Predictions, 2018: The Ascent of the Digital Native Enterprise
IDC NZ IT Industry Predictions, 2018: The Ascent of the Digital Native Enterprise
AUCKLAND, 9 January 2018 – International Data Corporation (IDC) today announced its New Zealand information technology (IT) industry predictions for 2018 and beyond. This year's predictions reflect the maturity and growth of New Zealand's digital economy, with many organisations accustomed to leveraging powerful digital innovation platforms. Over the next two years IDC expect this will manifest itself in expanding digital developer communities, open innovation ecosystems, hyper-agile application deployment technologies and a much more diverse cloud services world.
"With 3rd Platform technologies (cloud, mobility, big data and social) now deeply embedded into New Zealand organisations, CIOs and digital leadership teams are now ramping up investment in the digital economy opportunity", says Louise Francis, Senior Research Manager, IDC New Zealand. " Digital natives are here and companies must now act like a digital native by investing beyond 3rd platform technologies. It is no longer about piecemeal investment but largescale investment taking advantage of the foundations that have been laid down over the past five years."
This year's predictions, in no particular order, are:
1. DX Economy Tipping Point: by 2021, at least 50% of New Zealand's GDP will be digitised, with growth in every industry driven by digitally enhanced offerings, operations, and relationships; by 2020, investors will use platform, data value, and customer engagement metrics as valuation factors for all enterprises.
2. DX Platforms: By 2020, 60% of all NZ enterprises will have fully articulated an organisation-wide digital transformation (DX) platform strategy, and will be in the process of implementing that strategy as the new IT core for competing in the digital economy.
3. Cloud 2.0: Distributed and Specialised: By 2021, enterprises' spending on cloud services and cloud-enabling hardware, software, and services will more than double to over NZ$2.6 Billion, leveraging the diversifying cloud environment that is 20% at the edge, over 15% specialised compute (non-X86 compute including GPUs, TPUs, FPGAs, and quantum computers), and over 85% multicloud.
4. AI Everywhere: By 2019, 40% of digital transformation initiatives will use AI services; by 2021, 75% of commercial enterprise apps will use AI, over 75% of consumers will interact with customer support bots, and over 50% of new industrial robots will leverage AI.
5. Hyper-agile Apps: By 2021, enterprise apps will shift toward hyper-agile architectures, with 90% of application development on cloud platforms (PaaS) using microservices and cloud functions (e.g., AWS Lambda and Azure Functions) and over 95% of new microservices deployed in containers (e.g., Docker).
6. Human Digital Interfaces: By 2020, human-digital interfaces will diversify, as 20% of field service techs and 20% of info workers use augmented reality, nearly 30% of new mobile apps use voice as a primary interface, and nearly 40% of the consumer-facing NZX50 use biometric sensors to personalise experiences.
7. Blockchain and Digital Trust: By 2021, at least 25% of the NZX organisations will use blockchain services as a foundation for digital trust at scale.
8. Everyone's a Data Provider: By 2020, 75% of large enterprises will generate revenue from data as a service — from the sale of raw data, derived metrics, insights, and recommendations — up from nearly 30% in 2017.
9. Everyone's a Developer: Improvements in simple, "Low Code/No Code", development tools will dramatically expand the number of nontech developers over the next 36 months; by 2021, these nontraditional developers will build 15% of business applications and 25% of new application features.
10. Open API Ecosystem: By 2021, more than half of the NZX companies will see an average of one-third of their digital services interactions come through their open API ecosystems, up from virtually 0% in 2017 — amplifying their digital reach far beyond their own customer interactions.
" Many New Zealand organisations have already reached a level of technological maturity to advance to the next stage of digital evolution, becoming a true Digital Native. The only things that can hold them back will be an innovation impasse caused by legacy systems constraining transformation and a lack of business vision," says Francis, "However, 2018 will provide the opportunity for all organisations to unleash digital innovation's power for digital-centric transformation altering business and society at scale."
-Ends-
About IDC FutureScapes
IDC FutureScapes are used to shape IT strategy and planning for the enterprise by providing a basic framework for evaluating IT initiatives in terms of their value to business strategy now and in the foreseeable future. IDC's FutureScapes are comprised of a set of decision imperatives designed to identify a range of pending issues that CIOs and senior technology professionals will confront within the typical 3-year business planning cycle.
About IDC
International Data Corporation (IDC) is the premier global provider of market intelligence, advisory services, and events for the information technology, telecommunications, and consumer technology markets. With more than 1,100 analysts worldwide, IDC offers global, regional, and local expertise on technology and industry opportunities and trends in over 110 countries. IDC's analysis and insight helps IT professionals, business executives, and the investment community to make fact-based technology decisions and to achieve their key business objectives. Founded in 1964, IDC is a subsidiary of IDG, the world's leading technology media, research, and events company. To learn more about IDC, please visit www.idc.com. Follow IDC on Twitter at @IDC
For further information about the report, IDC FutureScape: Worldwide IT Industry 2018 Predictions – NZ Implications, IDC #AP42746718, please contact:
Louise Francis
Senior Research Manager – IT Spending
IDC New Zealand
+64 9 374 6681
lfrancis@idc.com
Coverage