Current:

IDC Appoints Chris Jeong as IDC Korea Country Manager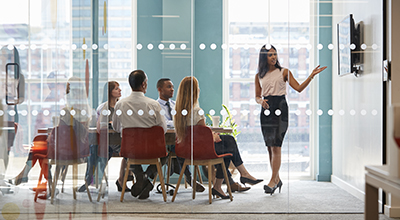 16 Jan 2018
IDC Appoints Chris Jeong as IDC Korea Country Manager
한국 IDC, 정민영 신임 한국지사장 선임
전 Checkpoint Software 한국 지사장, 다양한 글로벌 IT 기업 이끌어온 전문 경영인
2018. 1. 15
글로벌 IT 리서치 및 컨설팅 회사인 한국 IDC는 정민영 전 Checkpoint Software 지사장을 신임 한국지사장으로 선임했다고 밝혔다. 정민영 사장은 한국 IDC의 수장으로서 국내 사업 전반을 총괄하게 된다. 정민영 사장은 다양한 글로벌 IT 기업에서 25년 이상의 폭넓은 경험을 쌓아왔으며, 특히 지난 18년간은 다양한 IT 부문에서 지사장 및 사업 총괄 직을 역임 하며 사업 성장 및 조직 관리에 힘써왔다.
IDC 아시아태평양 지역본부 매니징 디렉터인 Eva Au씨는 "IT 전반에 대한 깊이 있는 지식과 경험, 탁월한 사업추진 및 인사관리 역량, 그리고 다양한 경험을 통한 시장 창출 및 확대 능력 등을 높이 평가해 정민영 사장을 선임하게 되었다"라며, "Digital Transformation을 통해 급변하고 있는 현재의 시장 환경에서 정민영 사장의 검증된 역량으로 진화된 한국 IDC의 서비스가 한국의 많은 기업 고객들에게 공급되기를 기대한다."라고 전했다. 정민영 사장은 "IDC는 IT 기반 리서치 및 컨설팅 시장을 개척해온 선도적이며 선구자적인 기업으로서 선진화된 IT 기반 정보 서비스, 컨설팅, 마케팅 솔루션을 확보하고 있다"라며, "IDC만의 강점을 고객들이 파악할 수 있도록 고객과의 소통을 강화하고, 산업별, 제품별 로컬솔루션 강화를 통한 효과적인 시장 접근으로 사업 성장과 고객 확대를 이루어 나갈 것"이라고 말했다.
정민영 사장 약력> Checkpoint Software 한국 지사장, DataDirect Networks 한국 지사장, EMC 코리아 BRS 사업본부장, Avalon Technologies 한국지사장, Quantum 한국지사장, RSA Security 한국지사장, Dell Computer 아시아태평양 지역본부 매니저 등 역임
한양대학교 전자공학 학사 및 경영학 석사 학위 소지
-Ends-
About IDC
International Data Corporation (IDC) is the premier global provider of market intelligence, advisory services, and events for the information technology, telecommunications, and consumer technology markets. With more than 1,100 analysts worldwide, IDC offers global, regional, and local expertise on technology and industry opportunities and trends in over 110 countries. IDC's analysis and insight helps IT professionals, business executives, and the investment community to make fact-based technology decisions and to achieve their key business objectives. Founded in 1964, IDC is a wholly-owned subsidiary of International Data Group (IDG), the world's leading media, data and marketing services company that activates and engages the most influential technology buyers. To learn more about IDC, please visit www.idc.com. Follow IDC on Twitter at @IDC  and LinkedIn.
For press enquiries, please contact:
Chris Jeong
Country Manager
IDC Korea
+82.2.551.4380
Coverage
Regions Covered
Topics Covered