Current:

As Malaysia Strides Towards Embracing Digital Economy, Enterprises Slow to Adopt a DX Strategy at the Risk of Being Left Behind, says IDC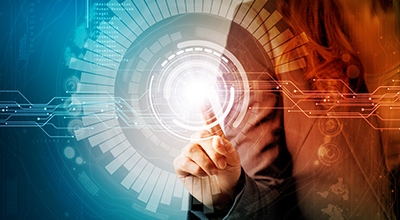 23 Jan 2018
As Malaysia Strides Towards Embracing Digital Economy, Enterprises Slow to Adopt a DX Strategy at the Risk of Being Left Behind, says IDC
KUALA LUMPUR, January 24th, 2018 – International Data Corporation (IDC) ASEAN is calling for a stronger focus for enterprises to scale up and accelerate innovation as digital transformation (DX) attains macroeconomic scale in Malaysia. Based on the latest IDC Malaysia FutureScape report, by 2021, at least 20% of Malaysia GDP will be digitalized, with growth in every industry driven by digitally-enhanced offerings, operations and relationships.
The economic growth of Malaysia is closely tied to the growth of its digital economy and has been a key focus of successive federal and state governments. The recent announcement of the Prime Minister of Malaysia, Dato' Sri Haji Mohammad Najib bin Tun Haji Abdul Razak in National Budget 2018 emphasized on digital projects that are focused on 4th Industry Revolution and future development of industries in Robotics, Aerospace and Automation which signifies Malaysia's movement towards a digitally driven economy.
As the country is ready to enter the digitally-driven hyperconnected era, IDC ASEAN brings Malaysia FutureScape 2018 event to outline the top ten predictions of technology trends that are set to re-shape IT and businesses in Malaysia over the next three years. IDC FutureScape document offer guidance on the key imperatives that will impact the strategic decisions of the region's CIOs and IT professionals.
Sudev Bangah, Managing Director of IDC ASEAN said, "As the era of digitalization become more sophisticated over time, the growing awareness for digital transformation is a necessity. Digital transformation (DX) in Malaysia has accelerated noticeably in 2017, and we believe that the country has a strong potential to become as competitive in digital innovations as the regional market".
IDC believes that the adoption of emerging technologies is the key driver in future economic growth especially because the country is moving from a manufacturing and agriculture-based economy to one that is highly service oriented. IDC C-Suite survey reveals that 2 out of 3 Malaysian organizations are either planning their DX strategy or are actively implementing related projects to maximize their business benefits.
"The digital economy in Malaysia is rushing full speed ahead. While 20% might not seem a big number, we must keep in mind that this was in the single digits just a few years ago. This speed is driven by a growing realization from the government that a deeper integration into the global digital economy is vital to ensuring country competitiveness. Meanwhile, the private sector adoption of emerging technologies is improving to the point where we expect to see homegrown Malaysian companies start to become key players in South East Asia in the midterm, and on the global stage in the long term," said Pranabesh Nath, Research Director, IDC Malaysia.
Digital innovations are the biggest key to generating the large impact and long-term sustainability of every enterprise. This year's DX predictions share the latest key technologies required for business leaders to stay ahead of the competition in an ever-changing digital ecosystem. Business leaders can rely on research based quantitative data to make intelligent decisions moving ahead in 2018 and beyond.
Pranabesh Nath and IDC Malaysia Research Analysts will unveil the top predictions that will take effect in 2018 and beyond, which will make the biggest impact to organizations in the country at the event. IDC Malaysia FutureScape 2018 will be held at Sheraton Imperial Hotel Kuala Lumpur on February 6th 2018, bringing IDC's top analyst and top ranked speakers across various industries under one roof to discuss how enterprises are on the verge of embarking on a more impactful DX journey. To know more about IDC FutureScape, please visit https://www.idc.com/events/futurescapes.
For media inquiries, please contact Rushanthine at rvelayutham_ext@idc.com or Trista Efendi at tefendi@idc.com
-Ends-
About IDC FutureScapes
IDC FutureScapes are used to shape IT strategy and planning for the enterprise by providing a basic framework for evaluating IT initiatives in terms of their value to business strategy now and in the foreseeable future. IDC's FutureScapes are comprised of a set of decision imperatives designed to identify a range of pending issues that CIOs and senior technology professionals will confront within the typical 3-year business planning cycle.
About IDC
International Data Corporation (IDC) is the premier global provider of market intelligence, advisory services, and events for the information technology, telecommunications, and consumer technology markets. With more than 1,100 analysts worldwide, IDC offers global, regional, and local expertise on technology and industry opportunities and trends in over 110 countries. IDC's analysis and insight helps IT professionals, business executives, and the investment community to make fact-based technology decisions and to achieve their key business objectives. Founded in 1964, IDC is a subsidiary of IDG, the world's leading technology media, research, and events company. To learn more about IDC, please visit www.idc.com. Follow IDC on Twitter at @IDC
Coverage
Regions Covered
Topics Covered