Current:

One out of three featurephone users in India intend to purchase a data enabled phone in next one year : IDC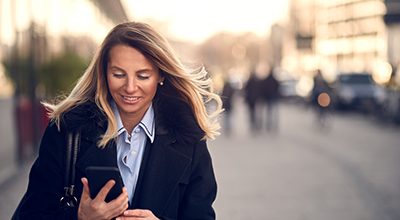 01 Feb 2018
One out of three featurephone users in India intend to purchase a data enabled phone in next one year : IDC
One out of three featurephone users in India intend to purchase a data enabled phone in next one year : IDC
New Delhi, 1st Feb 2018: According to International Data Corporation (IDC)'s Smartphone Consumer PULSE research study on the mobile phone consumer trends in India, one out of three of the featurephone users would like to buy a data enabled phone in the next one year. With the availability of affordable mobile data; the featurephone users are getting more aware of the different use cases of the internet and want to experience it.
However, affordability of the mobile devices in terms of upfront purchase cost remains a strong barrier for the much needed migration of these featurephone users to smartphones. With the launch of 4G FeaturePhones by Jio and several other brands, the industry is trying to bridge this affordability gap by providing telco bundled value to this large feature phone user base, with one out of two feature phone consumers showing strong intent to buy a 4G featurephone in next 6 months.
IDC India Smartphone PULSE is an extensive smartphone end consumer facing research program covering 10 major cities of India. It gives detailed insights on the purchase process helping in understanding the consumer buying habits for smartphones and featurephones in India.
One out of three mobile phone consumers are willing to spend more than their planned budget and more than half ready to spend between $100 to $200 on a new smartphone. This reflects the attractiveness of this mass segment which contributes almost half of the India smartphone market. and is dominated by brands like Xiaomi, Samsung and Motorola. The availability of consumer offers like zero cost EMIs, easy exchange programs at both offline retail stores and online are additional incentives for customers to spend more.
Brand remains one of the major decision factors while replacing their old smartphone, with almost 40% of the consumers of Samsung and Xiaomi staying brand loyal in their next smartphone purchase. Major replacement driver for a smartphone user is broken or lost smartphone for almost half of the respondents. This was followed by need to get a new phone with better specifications and technology like higher RAM, better camera, more memory.
According to Himanshu Jain, Market Analyst, IDC India "Word of mouth and recommendation by family and friends continue to be the most prominent factors influencing the smartphone consumer's purchase decision. In Tier 1 cities like Delhi, Mumbai & Bengaluru, specifications and brand value are other key drivers of choice of a brand, whereas in Tier 2&3 cities, apart from price, consumers also prefer design and good after sales service."
Retailer or promoter push is the most prominent factors for choosing the brand and model selection. With 25 to 30 smartphone launches every month on an average, it gets difficult for a consumer to make a choice from the variety of options.
Almost half of the consumers check online portals for price comparisons and more than 70% consumers take recommendations from their family, friends & colleagues for brand & model choice. Even consumers buying online are visiting offline stores for touch and feel with 40% online consumers admitted visiting stores in their vicinity.
Channel Trends
According to Sachin Mehta, Market Analyst, IDC India "The online channel is finding appeal across consumer segments by high decibel marketing, consumer offers and multiple round of sales. Around one third of the online purchases try to get information about prices and specifications via online blogs and reviews".
In offline channel, near to home convenience plays vital role in selecting channel of purchase for more than 75% consumers who buy from offline. Retailers, especially, mom & pop stores develop relationship who in turn help consumers make brand and model decisions. Retailer discounts and offers entice ~40% of the consumers.
"In offline, around half of the consumers want to pay via cash followed by zero cost EMIs. Interestingly, 3/4th of the consumers pay via cash while buying a high-end phone above $400" adds Mehta.
However, consumers are willing to hold on to their smartphones for a longer period now, with more than 50% of the respondents having replaced their phones after 18 months or more. However, this is also an opportunity for new brands to capture the other 50% who are more prone to experimenting and replacing their devices more frequently.
For more information on the India mobile phone market, please contact
Navkendar Singh, Associate Research Director, at nsingh@idc.com,
Himanshu Jain, Market Analyst Client Devices at hjain@idc.com,
Sachin Mehta, Market Analyst Client Devices at smehta@idc.com
For press inquiries, please contact Shabi Hussain at shussain@idc.com
About IDC Trackers
IDC Tracker  products provide accurate and timely market size, company share, and forecasts for hundreds of technology markets from more than 100 countries around the globe. Using proprietary tools and research processes, IDC's Trackers are updated on a semiannual, quarterly, and monthly basis. Tracker results are delivered to clients in user-friendly excel deliverables and on-line query tools. The IDC Tracker Charts app allows users to view data charts from the most recent IDC Tracker products on their iPhone  and iPad.
About IDC
International Data Corporation (IDC) is the premier global provider of market intelligence, advisory services, and events for the information technology, telecommunications, and consumer technology markets. With more than 1,100 analysts worldwide, IDC offers global, regional, and local expertise on technology and industry opportunities and trends in over 110 countries. IDC's analysis and insight helps IT professionals, business executives, and the investment community to make fact-based technology decisions and to achieve their key business objectives. Founded in 1964, IDC is a subsidiary of IDG, the world's leading technology media, research, and events company. To learn more about IDC, please visit www.idc.com. Follow IDC on Twitter at @IDC.
All product and company names may be trademarks or registered trademarks of their respective holders.
Coverage