Current:

- IDC New Zealand: Smartphone Shipments, The Beginning of The End?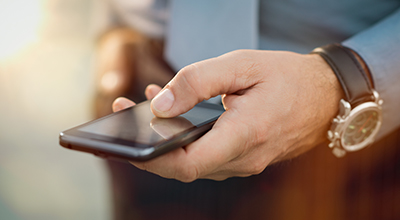 28 Feb 2018
- IDC New Zealand: Smartphone Shipments, The Beginning of The End?
AUCKLAND, 1st March 2018: According to IDC's recently published fourth-quarter mobile phone shipment results, tracked from October to December 2017, the New Zealand smartphone market has observed a full year on year shipment decline. This is this first time the New Zealand smartphone market has experienced a full year on year decline since IDC began tracking smartphone shipments in 2008.
1,602,000 smartphones were shipped in 2017, down 14.5% on the 1,874,000 shipped in 2016.
Chayse Gorton, Market Analyst for IDC New Zealand, suggests "there are at least three factors contributing to this decline: a saturated market, a change in vendor strategy, and new features failing to drive faster consumer upgrade cycles."
The smartphone market is saturated. IDC estimates 79% of consumers owned a smartphone in 2017, leaving a small number of consumers left to make the transition from feature phones to smartphones.
Many smartphone vendors appear to be increasing their focus on profitability, rather than chasing shipment volumes, through increasing the average selling prices of their devices. For example, the average selling price of smartphones for both Samsung and Apple, the two market leaders increased 14% YoY. Huawei, who may have been previously considered as a mid-range vendor introduced the Mate 10 Porsche edition in 2017, priced at over $2000 NZD.
IDC estimates that the average time a consumer holds on to their smartphone remains around 3 years, despite new features continuing to be introduced in the latest devices. Gorton believes, "New Zealand consumers do not refresh simply because a new feature has been introduced to a smartphone, instead they must feel that there is a significant benefit to be attained through upgrading." For example, many vendors have introduced some form of artificial intelligence, dual cameras, and reduced bezels, etc. into their devices, however, the benefits of such features do not yet appear to be adequately portrayed to consumers, and until they are, these features will drive limited upgrades.
Although IDC forecasts smartphone shipments to decline in 2018, revenue is set to increase. This will be primarily driven by an increased average selling price per device.
It is unlikely that this is the beginning of the end of smartphones, but considering the market's many challenges, it is clear that vendors are already altering their strategies to continue to grow revenue in a saturated market.
For further information, please contact:
Chayse Gorton
Market Analyst,
IDC New Zealand
+64 9 374 6693
cgorton@idc.com
About IDC
IDC is the most trusted IT research advisory firm in the market. IDC's IT Executive Programs support businesses globally in the Digital Transformation (DX) of their organizations. Our IT advisory services advise on digital transformation (DX) technologies and strategies that mitigate risk and drive positive business outcomes across IT and the line of business. For over 50 years, IDC has provided strategic insights to enable clients to achieve their key business objectives. To learn more about IDC, please visit www.idc.com. Follow IDC on Twitter at @IDC.
Coverage
Regions Covered
Topics Covered