Current:

IDC Expects APeJ Spending on Cognitive and Artificial Intelligence to Reach $5.0 Billion in 2021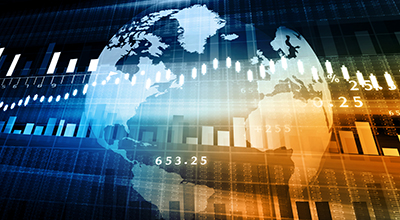 27 Mar 2018
IDC Expects APeJ Spending on Cognitive and Artificial Intelligence to Reach $5.0 Billion in 2021
SINGAPORE, March 28th, 2018 – The latest update of the IDC Worldwide Semiannual Cognitive Artificial Intelligence Systems Spending Guide for Asia Pacific (excluding Japan ) expects cognitive and artificial intelligence spending to reach $1.0 billion in 2018, registering an annual increase of 94% over 2016, mainly led by software and services related technologies. IDC provides a detailed outlook at the Cognitive Artificial Intelligence spending based on technologies and use cases. IDC further predicts, Cognitive and AI spending will grow extensively and reach $5.0 billion in 2021, achieving a five-year compound annual growth rate (CAGR) of 69.8% over the forecast period (2016-21).
"Enterprises across are showing high Interest towards AI/ Cognitive system in APeJ with a decent adoption rate," said Ashutosh Bisht, Research Manager at IDC Asia Pacific. "Automated Customer Service Agents and Intelligent Processing Automation are implemented by all the industries with a varied degree of penetration. AI/Cognitive system is one of the foundations of a digital transformation initiative and around 70% of enterprises will use AI Services by 2021," Bisht added.
Banking industry is a major feeder market in terms of cognitive/AI spending. This industry will add around $140.7 million in 2018 backed by different use cases including fraud analysis and investigation, IT automation, automated customer service agents and program advisors and recommendation systems. Retail is the second leading industry and will invest around $112.7 million this year on a range of AI use cases which includes expert shopping advisors & product recommendations, automated customer service agents, merchandising for omni channel operations and supply and logistics. Healthcare provider industry placing at third position allocates most of its $87.6 million investments to its diagnosis and treatment systems.
Automated customer service agents, sales process recommendation and automation, and digital assistants for enterprise knowledge workers are the three major use cases with 11.5%, 9.1% and 9.0% respectively share to the overall cognitive/AI use cases spending in 2018. Whilst, over the forecast period (2017-21), expert shopping advisors & product recommendations, automated claims processing and intelligent processing automation use cases will register exceptional increase with five-year compound annual growth rate of 91.2%, 88.4% and 85% respectively.
Majority spending on cognitive and AI technology will go to software with 50.7% share of the overall spending in 2018, and the trend is likely to observe a linear growth with a five-year CAGR (2016-21) of 72.3% and reach $2.3 billion by 2021. The category is dominated by Cognitive Applications, which will deliver more than 82.6% of all cognitive and AI spending. While, services are the second leading technology group with $421.0 million, preceded by hardware technology group (servers and storage) with $108.4 million spending in 2018. Throughout the forecast period (2016-21), spending on services-based technology group will grow at faster pace at a five-year CAGR 75.3%, while hardware will record a sluggish growth at 38.5% CAGR respectively.
Jessie Cai, Senior Research Manager at IDC Asia Pacific said, "The cognitive/AI solution market is fast growing in APeJ and the demand within enterprises will mostly rise due to increased pressure to reduce operational cost. Organizations need to take note that the availability, quality and continuity of scenario-specific training data should be reviewed to best utilize cognitive/AI technologies."
China is a top market in Asia Pacific (excluding Japan) with greater share of 65.5% to the overall spending. Automated customer service agents and sales process recommendation and automation are the leading use cases in China, which represents 25.6% share with the ongoing popularity of AI, chatbots and automated, self-service technologies. In the near term, advancement in technology will lead to maximum usage of robots as well as enhanced automated customer service agents which will deliver cognitively-enabled process and industry applications.
-Ends-
About IDC Spending Guides
IDC's Spending Guides provide detail on key technology markets from a regional, vertical industry, use case, buyer, and technology perspective. The spending guides are delivered via pivot table format or custom query tool, allowing the user to easily extract meaningful information about each market by viewing data trends and relationships.
About IDC
International Data Corporation (IDC) is the premier global provider of market intelligence, advisory services, and events for the information technology, telecommunications, and consumer technology markets. With more than 1,100 analysts worldwide, IDC offers global, regional, and local expertise on technology and industry opportunities and trends in over 110 countries. IDC's analysis and insight helps IT professionals, business executives, and the investment community to make fact-based technology decisions and to achieve their key business objectives. Founded in 1964, IDC is a wholly-owned subsidiary of International Data Group (IDG), the world's leading media, data and marketing services company that activates and engages the most influential technology buyers. To learn more about IDC, please visit www.idc.com. Follow IDC on Twitter at @IDC  and LinkedIn
Coverage