Current:

IDC Indonesia: 4Q17 Smartphone Shipments Fall 9% Year Over Year and Closes the Year Flat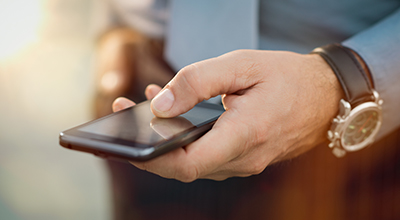 02 Apr 2018
IDC Indonesia: 4Q17 Smartphone Shipments Fall 9% Year Over Year and Closes the Year Flat
JAKARTA, April 3rd, 2018 — According to the International Data Corporation's (IDC) Quarterly Mobile Phone Tracker, smartphone shipments in Indonesia reached 7.8 million units in 4Q17, declining by 9% year over year (YoY), closing the year with a total of 30.4 million smartphone units, a relatively flat growth of 1% over 2016. The reason for the YoY decline was due to a combination of lower shipment supply and competition from the top players that impacted some vendors.
"The fourth quarter has always been the highest shipping quarter since 2013, but this changed in 2017. Most vendors would ship in larger amounts to stock up for the year-end festivities and Harbolnas (Online Shopping Day) but were unable to do so this time, resulting in the total shipments of 4Q17 coming in lower than expected despite the significant growth of the top players," said Risky Febrian, Associate Market Analyst, Client Devices, IDC Indonesia.
"When the TKDN update came into effect in early 2017 where local content requirements had to be changed from 20% to 30%, the top vendors were able to react swiftly by complying with the new requirements despite heavier financial commitments, thus securing and strengthening their positions in Indonesia. As replacement rates start to lower and these vendors are becoming more prominent in Indonesia, other vendors with lesser mindshare and less competitive product portfolio experienced loss in their market share," adds Febrian.
Indonesia's 4Q17 smartphone market highlights:
Vendors' activities and strategies continued to evolve. Overall smartphone shipments grew by 8% quarter over quarter (QoQ), as the top players continued to establish dominance in the market. Samsung was able to maintain its market leadership and gain market share with effective channel management that allowed inventory to move faster. Meanwhile, popular Chinese vendors OPPO and vivo expanded their marketing approaches beyond celebrity endorsements, and included tie-ups with popular mobile games and beauty products to cater to their intended target segments. Local player Advan maintained its strong nationwide distribution network and introduced new products with the latest features, such as dual cameras, fingerprint scanner, thin bezels, and facial recognition, while still playing in the price range of less than US$200. ASUS' market share declined as its newly launched models received poorer response when compared with previous versions because of increased prices and competition from the other players.
Share of electronic retailers (eTailers) grew during the Harbolnas. Heavy promotions and discounts were offered by most eTailers during the Harbolnas period, resulting in 46% QoQ growth of shipment in this channel and 43% YoY growth. The eTailer channel was the preferred option for smaller brands, such as Infinix and Haier, to be their main channel in their go-to-market strategies, as the offline retail space has become more challenging as bigger vendors continue to expand their reach. Not just restricted to the fourth quarter, vendors continue to work with eTailers to organize multiple rounds of online flash sales throughout 2017 from the likes of Xiaomi, Samsung, Transsion (Infinix), HMD (Nokia), and so forth, as more convenient payment methods and promotions are being made available, such as cashback, freebies, and installment plans, among others.
4G smartphones continue to dominate the market, as they are being made available in the ultra-low-end (<US$100) segment. Overall, the 4G smartphone share reached 93% in 4Q17 with 26% YoY growth. The significant increase was boosted by the growing availability of 4G-capable smartphone in the ultra-low-end (<US$100) segment, increasing to 63% in 4Q17 compared with 28% in 4Q16. 4G-enabled feature phones have also been introduced to the market by Smartfren's Andromax Prime in 4Q17; however, shipment volumes remain low as it is still in the early stages.
"We expect the Indonesian smartphone market space to experience a few challenges that could potentially impact the growth rate of smartphone shipments in the coming years. With the upcoming election and the TKDN regulation in place, which will very likely see an update again in 2019, players, especially the smaller ones, will need to be able to react quickly to avoid losing out to the larger ones. Despite the challenges, Indonesia is still a key market for many smartphone players; thus, we expect new vendors to enter the market as old ones retire out of the market. We will see different strategies being tried and new features introduced to stand out, such as entry-level smartphones based on Android Go, the adoption of augmented/virtual reality content, and more enhanced biometrics recognition feature," ends Febrian.
-Ends-
About IDC Trackers
IDC Tracker products provide accurate and timely market size, company share, and forecasts for hundreds of technology markets from more than 100 countries around the globe. Using proprietary tools and research processes, IDC's Trackers are updated on a semiannual, quarterly, and monthly basis. Tracker results are delivered to clients in user-friendly excel deliverables and on-line query tools. The IDC Tracker Charts app allows users to view data charts from the most recent IDC Tracker products on their iPhone and iPad.
About IDC
IDC is the premier global provider of market intelligence, advisory services, and events for the information technology, telecommunications, and consumer technology markets. IDC helps IT professionals, business executives, and the investment community make fact-based decisions on technology purchases and business strategy. More than 1,100 IDC analysts provide global, regional, and local expertise on technology and industry opportunities and trends in over 110 countries. For more than 50 years, IDC has provided strategic insights to help our clients achieve their key business objectives. IDC is a subsidiary of IDG, the world's leading technology media, research, and events company. You can learn more about IDC by visiting www.idc.com.
Coverage