Current:

IDC Philippines: Changing Device Usage Habits of Filipinos will Fuel Growth of Smartphones and PCs in 2018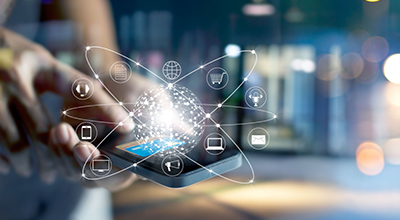 04 Apr 2018
IDC Philippines: Changing Device Usage Habits of Filipinos will Fuel Growth of Smartphones and PCs in 2018
MANILA, April 5th, 2018– According to the International Data Corporation (IDC), device usage habits of Filipinos are rapidly changing, and it is reshaping the connected device trends in the country. Based on IDC's latest Asia/Pacific Quarterly Mobile Phone Tracker and Asia/Pacific Quarterly Personal Computing Device Tracker, smartphone shipments declined 7% to approximately 15 million units in 2017, while tablet shipments posted a 30% year-over-year (YoY) drop to 1 million units. On the other hand, PC shipments in 2017 amounted to around 2 million units, showing flat growth of 1% YoY.
Smartphone shipments recorded its first decline since its introduction into the local market as intense competition from top brands, such as Samsung, OPPO, and vivo, resulted in some vendors being ousted from the market. Tablets continued to decline as their significance in the market waned due to the lack of practical use cases and cannibalization by smartphones with larger screen sizes. Traditional PCs continued to grow due to increased education-related purchases and the growing traction of eSports in the country, among others.
Smartphones and Tablets – Changes in Filipinos' Usage Requirements
A clear trend has recently emerged in the Philippine smartphone market where end users are shifting to handsets with higher specs and better features. The Philippines has historically been among the price-sensitive markets in Asia/Pacific and still is. Despite this, the average selling price of smartphones in 2017 grew to US$134, a 13% YoY increase. Ultra low-end smartphones (<US$100) still hold the lion's share of the market, accounting for 59% of all smartphones in 2017 compared with 67% in 2016. Meanwhile the combined share of low-end (US$100<US$200) and midrange (US$200<US$400) smartphones grew to 35% from 28% in 2016.
Samsung and Chinese brands such as OPPO and vivo were the key driving brands that led to the growth of the low-end and midrange segments in 2017. "Heavy marketing campaigns and lucrative sales promoter incentives enabled these brands to strengthen their mindshare in the local market, increase their shipments, and grow their respective market shares. The assault of these brands affected the sales of some of the players, resulting in them reducing their supplies, which ultimately impacted overall smartphone shipments," said Jensen Ooi, Senior Market Analyst, Client Devices, IDC ASEAN.
From a screen size perspective, phablets (5.5"<7") recorded significant growth in recent years, accounting for about a quarter of smartphone shipments in 2017. "As mobile content continues to grow, smartphones have become the primary device for basic productivity and everyday media consumption, and this fuels the need for larger screens and higher specs," Ooi added. On the other hand, slate tablets (7"<11"), which used to be popular at one point, have begun to suffer from decreasing sales because they cannot offer the same level of practicality that phablets provide.
Aside from slate tablets, detachable tablets have also not caught on well in the Philippine market. Filipino end users find the relatively low specs but high price of detachables unappealing and opt for laptops within the same price range, which provide better overall utility.
PCs – Thriving in a Smartphone-Driven Country
The Philippines is among the few remaining bright spots for traditional PCs in Asia/Pacific. Looking closer, it is the only one in Southeast Asia that still shows PC adoption growth. Over the past five years, the Philippine PC market has been growing at a compound annual growth rate (CAGR) of 3%, while its ASEAN neighbors have been declining at CAGRs of around -3% to -12%. The Philippines' growth trend has been driven primarily by the country's slow technology adoption, but in the past few years, the mobility trend and large millennial Filipino population are also propelling traditional PC adoption to even higher levels.
"Despite smartphones having drawn away a portion of consumer demand in recent years, desktop and notebook PCs remain viable personal computing devices, especially for heavy workloads and higher-level entertainment," said Sean Paul Agapito, Associate Market Analyst, Client Devices, IDC Philippines. While the growing on-the-go culture has fueled the PC-versus-smartphone trend among Filipino consumers, it has also influenced form factor trends within the PC domain. Laptops have already overtaken desktops as the traditional PC of choice among consumers, with the latter increasingly being relegated to commercial and gaming uses.
What to expect in 2018?
The smartphone market in the Philippines is expected to rebound in 2018 as competition between popular brands, which will continue to strengthen their positions, and local and minor brands, which will continue to struggle to stay relevant, intensifies. "We expect smartphone vendors to continue shipping in more phablets and equipping their new models with enticing features, such as dual cameras, thin bezels, and on-device artificial intelligence," Ooi said.
Meanwhile, the Philippine PC market is expected to grow in the coming years to be driven by the hype and popularity of PC gaming and esports, growing momentum of telecommuting, and shift toward digital learning/education. "As the Philippine economy matures, Internet services and coverage improve, and more Filipinos realize the potential of the Internet beyond social interaction – such as for education, work, and business among others – demand for PCs in the country is expected to grow even further," Agapito said.
For more information about the report, please contact Jensen Ooi at jooi@idc.com and Sean Paul Agapito at sagapito@idc.com. For media inquiries, please contact Jubert Alberto at jalberto@idc.com or Rushanthine at rvelayutham@idc.com
-Ends-
About IDC Trackers
IDC Tracker products provide accurate and timely market size, vendor share, and forecasts for hundreds of technology markets from more than 100 countries around the globe. Using proprietary tools and research processes, IDC's Trackers are updated on a semiannual, quarterly, and monthly basis. Tracker results are delivered to clients in user-friendly excel deliverables and on-line query tools. The IDC Tracker Charts app allows users to view data charts from the most recent IDC Tracker products on their iPhone and iPad.

About IDC
International Data Corporation (IDC) is the premier global provider of market intelligence, advisory services, and events for the information technology, telecommunications, and consumer technology markets. With more than 1,100 analysts worldwide, IDC offers global, regional, and local expertise on technology and industry opportunities and trends in over 110 countries. IDC's analysis and insight helps IT professionals, business executives, and the investment community to make fact-based technology decisions and to achieve their key business objectives. Founded in 1964, IDC is a subsidiary of IDG, the world's leading technology media, research, and events company. To learn more about IDC, please visit www.idc.com. Follow IDC on Twitter at @IDC.
All product and company names may be trademarks or registered trademarks of their respective holders.
Coverage