Current:

Big Data and Business Analytics Revenues in the Asia/Pacific (excluding Japan) Will Reach $14.7 Billion in 2018, Led by Banking and Telecommunication Investments: IDC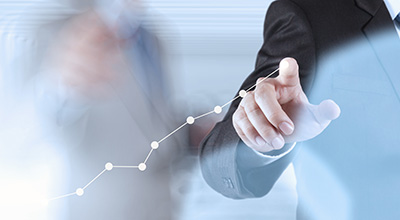 10 Apr 2018
Big Data and Business Analytics Revenues in the Asia/Pacific (excluding Japan) Will Reach $14.7 Billion in 2018, Led by Banking and Telecommunication Investments: IDC
SINGAPORE, April 11th, 2018 – A new update to the Worldwide Semiannual Big Data and Analytics Spending Guide  from International Data Corporation (IDC) forecasts, revenues for big data and analytics (BDA) in the Asia/Pacific (excluding Japan) will reach $14.7 billion in 2018, an increase of 14.4% over 2017. New revenue opportunities through commercial purchases of BDA-related hardware, software and services are likely to accelerate in the upcoming years to reach approximately $22.2 billion by 2021, which represents a five-year compound annual growth rate (CAGR) of 14.4% over the 2016-21 period.
"Big data will be a game changer for enterprises and governments around APeJ, enterprise across the region are adopting to Big Data and analytics for an added advantage but most are yet to take-off with full scale implementation and the vast majority are currently taking an ad-hoc and opportunistic approach," said Ashutosh Bisht, Research Manager at IDC Asia Pacific. "Financial sector observes the highest spend for the overall forecast period but other industries too are adopting to retain and gaining new customers as well as for their strategy planning and resource optimization," Bisht added.
Banking, telecommunications, discrete manufacturing, federal/central government, and professional services are the five potential and leading industries which will make the largest investments in big data and analytics solutions in 2018. Combined, these five industries will spend around $8.3 billion on BDA solutions this year, accounting for more than 55% of the total spending. They will also be the largest spenders in 2021 when their total investment will be $12.6 billion. However, over the forecast period (2016-21), professional services, healthcare provider and resource industries will grow at a highest pace at five-year CAGR of 16.9%, 16.1% and 15.5%.
Services-related spending accounts for 45.2% share of the total spending in 2017 and further it is expected to experience the strongest growth with a five-year CAGR of 17.2% to reach $11.1 billion by 2021. Investments are likely to be driven by IT and business services, represents more than half of all big data and business analytics revenue throughout the forecast period (2016-21). Software-related spending are the second largest and expected to grow at a five-year CAGR of 11.2% to reach $6.2 billion by 2021. This is mainly led by the procurements of data warehouse management tools, end-user query, reporting, and analysis tools and advanced and predictive analytics software tools.
However, spending on non-relational analytic data store, cognitive software platform and CRM analytic applications will showcase strong growth (CAGRs of 34.4%, 27.8% and 20.1% respectively) over the forecast period (2016-21) as companies interests in enhancing their big data and analytic activities is in trend. BDA-related purchases of servers and storage is another revenue generator which will grow at a CAGR of 12.9%, reaching $4.8 billion in 2021.
From a company size perspective, very large businesses (more than 1,000 employees) will be responsible for more than 47.3% of all BDA spending in 2017 and throughout the forecast. Furthermore, IDC expects this group of companies to pass the $10.5 billion level by 2021. Small and medium businesses (SMBs/ fewer than 500 employees) will also be a major contributor, accounts for 21.2% share to the overall BDA spending in 2017.
On a geography perspective, China will be the biggest market in the Asia/Pacific (excluding Japan) for big data and business analytics solutions, with spending forecast to reach $5.5 billion in 2018 with 37.3% share. Chinese market for BDA related purchases will be dominated by Telecommunications and Banking industries with 14.6% share each of the overall spending followed by Professional services (11.9%) in 2018. Whilst, Australia is the second largest contributor, accounting for 18.2% in 2018. However, the countries that will see the fastest growth in BDA spending over the five-year forecast period will be the Indonesia (19.7% CAGR), Philippines (19.0% CAGR) and Thailand (18.2% CAGR).
"Many organizations of APeJ have come to realize the importance of having big data solutions seamlessly integrated with business processes, so that insight generated can be readily consumed by business users and drive structural behavioral changes. This is one of the clear markers that more companies have progressed into higher maturity stages of technology adoption, and it continues to bode well for solution providers that focus on actionability," says Jessie Cai, Senior Research Manager for Cognitive Computing/Artificial Intelligence at IDC Asia Pacific.
The Worldwide Semiannual Big Data and Analytics Spending Guide  is designed to address the needs of organizations assessing the big data and business analytics opportunity by geography, industry, and company size. The Spending Guide provides subscribers with revenue projections for 19 technology and service categories across 19 industries, five company size bands, and 53 countries. Unlike any other research in the industry, the comprehensive Spending Guide was designed to help IT decision makers to clearly understand the industry-specific scope and direction of big data and business analytics opportunity today and over the next five years.
-Ends-
About IDC Spending Guides
IDC's Spending Guides provide a granular view of key technology markets from a regional, vertical industry, use case, buyer, and technology perspective. The spending guides are delivered via pivot table format or custom query tool, allowing the user to easily extract meaningful information about each market by viewing data trends and relationships.
About IDC
International Data Corporation (IDC) is the premier global provider of market intelligence, advisory services, and events for the information technology, telecommunications, and consumer technology markets. With more than 1,100 analysts worldwide, IDC offers global, regional, and local expertise on technology and industry opportunities and trends in over 110 countries. IDC's analysis and insight helps IT professionals, business executives, and the investment community to make fact-based technology decisions and to achieve their key business objectives. Founded in 1964, IDC is a wholly-owned subsidiary of IDG, the world's leading technology media, data, and marketing services company. To learn more about IDC, please visit www.idc.com. Follow IDC on Twitter at @IDC.
Coverage