Current:

New IDC Report Outlines Best Practices for Artificial Intelligence Adoption in India Healthcare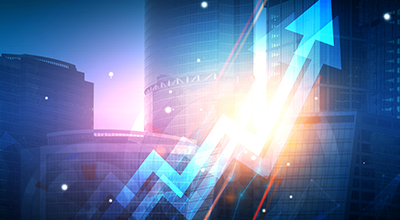 04 Jun 2018
New IDC Report Outlines Best Practices for Artificial Intelligence Adoption in India Healthcare
Healthcare, life sciences, medical devices, and health insurance companies are the significant early movers of AI in the region.
SINGAPORE, June 5th, 2018 – The latest report of IDC Health Insights titled PeerScape: Healthcare Practices to Adopt AI in India outlines the best practices for Artificial Intelligence (AI) by hospitals across India. IDC believes that the healthcare market, which includes hospitals, life sciences, medical devices, and health insurance companies are the significant early movers of AI technology in the region.
Gerald Wang, Head of Public Sector, IDC Asia/Pacific notes, "Driven primarily by large private hospitals, the Indian health market is expected to make strong and steady strides in the implementation, use, and popularization of AI in the next five years. A significant portion of such AI investments that IDC reviewed in 2018 centered around weaving patient experiences, augmenting clinical and service efficacy, and overall improving operational synergies across an ever-expanding care continuum. However, each of them had one common objective: enabling AI for a high volume of patients because of the country's large population."
"In the next two to three years, hospitals will have passed the stage of experimentation with simple automation and begin investing on deep learning algorithms that makes sense and generates actionable insight out of the geometrically growing, unstructured data sets, from personal and hospital health information management systems," Wang adds.
Hospitals in India deal with large volumes of patients that are incomparable to any other region in the world. This is largely due to a severe shortage of primary care physicians, an overcrowded specialty health sector, and physician consulting time less than 2 minutes – all persistent problems the India health system is facing.
"AI-enabled clinical validation and decision support systems to identify care pathways, facilitate a massive volume of diagnoses, and bolster long-term disease management through patient-centric solutions, will become the key tenets to adding value to patients of the future," said Anamika Suresh, Market Analyst for Public Sector, IDC Asia Pacific.
This report presents three critical AI-enabled practices that can help hospitals in India battle the above set of problems and continue to customize care delivery, even in the face of such large volumes.
For more information on this report, please contact Gerald Wang gwang@idc.com or your IDC account manager. For media inquiries, contact Tessa Rago trago@idc.com or Alvin Afuang aafuang@idc.com.
-Ends-
About IDC
International Data Corporation (IDC) is the premier global provider of market intelligence, advisory services, and events for the information technology, telecommunications, and consumer technology markets. With more than 1,100 analysts worldwide, IDC offers global, regional, and local expertise on technology and industry opportunities and trends in over 110 countries. IDC's analysis and insight helps IT professionals, business executives, and the investment community to make fact-based technology decisions and to achieve their key business objectives. Founded in 1964, IDC is a wholly-owned subsidiary of IDG, the world's leading technology media, data, and marketing services company. To learn more about IDC, please visit www .idc.com. Follow IDC on Twitter at @IDC.
Coverage