Current:

Asia/Pacific (excluding Japan) Spending on Digital Transformation Will Reach $386.0 Billion in 2018 Driven by Manufacturing Industries, According to Latest IDC Spending Guide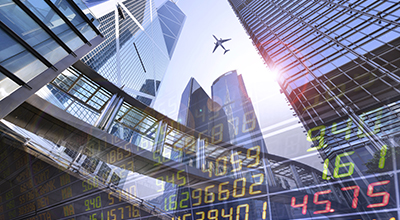 26 Jun 2018
Asia/Pacific (excluding Japan) Spending on Digital Transformation Will Reach $386.0 Billion in 2018 Driven by Manufacturing Industries, According to Latest IDC Spending Guide
SINGAPORE, June 27th, 2018 – The latest IDC Worldwide Semiannual Digital Transformation (DX) Spending Guide - Use Case Forecast for Asia/Pacific (excluding Japan) reveals that technologies and services enabling future proof digital transformation (DX) in business operations, methods and solutions, is expected to be more than $386.0 billion in 2018, recording a double digit increase of 15.3% against $334.8 billion spent in 2017.
Manufacturing industry will have a major share of DX spending in 2018, representing around 35% ($135.3 billion) of the overall spending on DX solutions in 2018. From a technology perspective, connectivity services, applications and enterprise hardware are the leading technology categories contributing to the DX spending, as enterprises build out their digital platforms to compete in the digital economy.
"Digital transformation is gathering pace in the APeJ region. Stiff competition from early adopters are driving others to begin transformational efforts," said Ashutosh Bisht, Senior Research Manager, IDC Asia/Pacific. "Innovation accelerators are the major catalyst towards DX transformation; Leaders in DX space are prioritizing Artificial Intelligence, Cognitive and Robotics to achieve their business goals, also emphasis is observed in the IoT implementation," added Bisht.
For attaining their respective DX strategic priorities, enterprises will develop programs that represent a long-term plan of action toward these goals. Smart Manufacturing ($79.9 billion) and Digital Supply Chain Optimization ($42.2 billion) are the DX strategic priorities where enterprises will have the maximum spending in 2018. Following this digital grid, innovation acceleration and omnichannel commerce are the other strategic priorities that will see significant impetus this year. However, over the forecast (2016-21), Financial and Clinical Risk Management, and Smart Construction will grow rapidly at a five-year CAGR of 39.7% and 35.0% respectively.
Smart Asset Management, Digital Supply Chain and Logistics Automation and Manufacturing Operations are the three largest DX programs in 2018. The programs that IDC predicts to witness highest growth over the five-year forecast (2016-21) include Construction Operations (40.7% CAGR) followed by Clinical Outcomes Management (37.5% CAGR) and Cyberthreat Detection and Prevention (36.5% CAGR).
Each strategic priority includes several programs which are then comprised of use cases. These use cases are discretely funded efforts that support a program's objective, and the overall strategic goals of an organization. Use cases can be thought of as specific projects that employ line-of-business and IT resources, including hardware, software, and IT services. Robotic Manufacturing , Freight Management and Asset Instrumentation use cases account around 18% of DX spending in 2018. On the flip-side, Robotic Process Automation-Based Claims Processing is expected to register fastest growth at five-year CAGR of 57.1% over the forecast period 2016-21 followed by Mining Operations Assistance (52.7% CAGR).
The IDC Worldwide Semiannual Digital Transformation Spending Guide   quantifies enterprise spending for 139 DX use cases and twelve technology categories across 19 industries and eight geographies. The guide provides spending data for 27 DX strategic priorities and 51 programs as well as technology spending by delivery type (cloud, non-cloud, and other). Unlike any other research in the industry, the DX Spending Guide was designed to help business and IT decision makers to better understand the scope and direction of investments in digital transformation over the next five years.
For additional information about the DX Spending Guide, please contact Ashutosh Bisht abisht@idc.com. For media inquiries, contact Tessa Rago trago@idc.com or Alvin Afuang aafuang@idc.com.
To learn more about IDC's Customer Insights & Analysis Group, visit  www.idc.com/promo/customerinsights
-Ends-
About IDC Spending Guides
IDC's Spending Guides provide a granular view of key technology markets from a regional, vertical industry, use case, buyer, and technology perspective. The spending guides are delivered via pivot table format or custom query tool, allowing the user to easily extract meaningful information about each market by viewing data trends and relationships.
About IDC
International Data Corporation (IDC) is the premier global provider of market intelligence, advisory services, and events for the information technology, telecommunications, and consumer technology markets. With more than 1,100 analysts worldwide, IDC offers global, regional, and local expertise on technology and industry opportunities and trends in over 110 countries. IDC's analysis and insight helps IT professionals, business executives, and the investment community to make fact-based technology decisions and to achieve their key business objectives. Founded in 1964, IDC is a wholly-owned subsidiary of IDG, the world's leading technology media, data, and marketing services company. To learn more about IDC, please visit www.idc.com. Follow IDC on Twitter at @IDC.
Coverage