Current:

Right to Internet Access by the New Government to Positively Drive Digital Economy and Country GDP, says IDC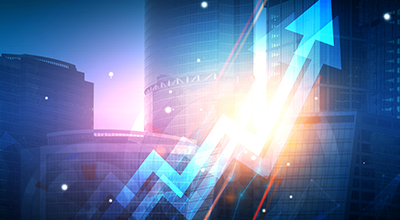 27 Jun 2018
Right to Internet Access by the New Government to Positively Drive Digital Economy and Country GDP, says IDC
This press release is an IDC's analyst view based on the http://www.thesundaily.my/news/2018/06/12/proposal-include-right-access-internet-federal-constitution article.
KUALA LUMPUR, June 28th, 2018 – IDC believes that the recent proposal to include the right to internet access in the Federal Constitution will create a positive impact in driving the digital economy and Gross Domestic Product (GDP) of the country. The proposal on the country's limitless internet facilities will create engaged and connected citizens which tailor to the sixth challenge in Vision 2020; to establish a scientific and progressive society that is innovative, forward looking and a contributor to the scientific and technology civilization of the future.
Today, we have 2 out of 3 citizens in Malaysia using social networks, messaging, news, articles forums, banking and e-commerce daily with internet connections. The limitation of internet connectivity is one of the key factors to the slow progress towards vision 2020. The increase in internet connectivity will be a significant contributor in connecting remote citizen populations to online markets, increasing their access to healthcare and government services, and expanding exposure to news and media.
According to IDC's study, 53% of the citizens said that the key barriers for access to the Internet are high price, poor coverage and slow bandwidth. Also, 63% of citizens said that wireless speed in their coverage area is too slow for most applications. Therefore, IDC urges the expansion of wired and wireless networks to provide improved internet access for consumers as well as local enterprises in Malaysia as all groups will benefit from the growth in online services such as e-commerce, online banking and real-time news and information. In addition, the exponential growth of the Internet of Things (IoT) which connects homes, cars and machines to the internet, will improve operational efficiencies of businesses and create new revenue streams to drive the digital economy further.
Randy Roberts, Research Director of IoT & Telco for IDC Asia Pacific stated "While we agree this ongoing proposal will provide a crucial right for the people, there is an urgent need for the service providers in Malaysia to increase the coverage areas of fixed and wireless data networks, especially in the regions of east coast and east Malaysia. The east coast and eastern Malaysia regions account for 30% of the population and 80% of the land area. Telecommunication service providers should look at improving the affordability, quality and speeds of their networks to ensure access to the Internet in Malaysia is equivalent to that in other developed countries."
In addition to the government's progressive initiative, IDC urges telecom service providers to recommit rolling out services to the entire country to connect the disconnected citizens and businesses as internet connectivity is the foundation to growing the digital economy. Broadband coverage, speed and quality is lowest in the regions mentioned above and in some areas it's non-existent. Internet connectivity is a crucial factor in developing Smart City solutions such as smart parking, smart street lights, autonomous vehicles for public transportation and smart traffic monitoring to ensure Malaysia is as competitive as other developed countries.
For media queries, please contact Rushanthine at rvelayutham@idc.com or Trista Efendi at tefendi@idc.com
- Ends –
About IDC
International Data Corporation (IDC) is the premier global provider of market intelligence, advisory services, and events for the information technology, telecommunications, and consumer technology markets. With more than 1,100 analysts worldwide, IDC offers global, regional, and local expertise on technology and industry opportunities and trends in over 110 countries. IDC's analysis and insight helps IT professionals, business executives, and the investment community to make fact-based technology decisions and to achieve their key business objectives. Founded in 1964, IDC is a wholly-owned subsidiary of International Data Group (IDG), the world's leading media, data and marketing services company. To learn more about IDC, please visit www.idc.com. Follow IDC on Twitter at @IDC.
Coverage