Current:

IDC Names the Top 19 Smart City Projects in Asia/Pacific for 2018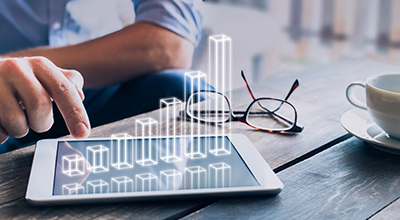 04 Jul 2018
IDC Names the Top 19 Smart City Projects in Asia/Pacific for 2018
SINGAPORE, July 05th, 2018 – IDC Asia/Pacific named today the 19 out of 148 most outstanding smart city projects in Asia Pacific excluding Japan (APeJ) for the 2018 IDC Smart City Asia Pacific Awards (SCAPA). The winning entries were selected across 12 functional categories with China, Taiwan and Singapore as the biggest winners claiming five, four and three awards respectively. Other winning countries include Thailand, Australia, New Zealand, South Korea, Hong Kong, and the Philippines.
"Rapid urbanization and the exponential population growth of APEJ cities are severely constraining urban ecosystems. Coupled with increased socioeconomic pressures (e.g., aging populations, inadequate housing options), and aging infrastructures, many APEJ city governments and city administrators are driven to seek investments in Smart City solutions to guarantee their city's future survivability," says Gerald Wang, Head, Public Sector, IDC Government Insights and IDC Health Insights, Asia Pacific. "Such city management solutions are expected to deliver better urban planning and operational efficiencies, enable higher-quality stakeholder engagements and closer collaborations, as well as influence widespread knowledge capital transformation with government employees, local businesses, and residents so cities can develop more sustainably."
"Even as municipalities globally are not the flattest, most agile organizations, city leaders should take the lead in rolling out viable and sustainable initiatives to transform traditional bureaucracies. They should not fall into the trap of waiting to be the last mile beneficiary of industrywide innovations. Inevitably, strategic and operational silos will not bring about an enviable future ecology of 'live, learn, work, and play'. IDC believes that cities with agile operations, constant capability building, long-term investments in innovation for relevance and competitive advantage, as well as an open and collaborative ecosystem will pave the way forward in socioeconomic growth and excellence," concludes Wang.  
IDC Government Insights went through a rigorous six-phased benchmarking exercise to determine the Top Smart City projects for 2017-18. These included identifying and cataloging the key Smart City projects in Asia/Pacific by IDC Analysts across APeJ (50%), online voting to determine public opinion (25%), and the assessment of an International Advisory Council (25%).
To get more insights about the case studies of the 19 Smart City Winners or the past three years' winner's case studies, the IDC Government Insights Smart City Development Index for 2017-2018 will be published later this year. For queries about this research, contact Gerald Wang gwang@idc.com. For more information on SCAPA, visit http://www.idc.asia/IDCSCAPA/. For media inquiries, contact Tessa Rago trago@idc.com or Alvin Afuang at aafuang@idc.com.   
- Ends -
About IDC Government Insights
IDC Government Insights assists government policy, program, and IT leaders, as well as the suppliers who serve them, in making more effective technology decisions by providing accurate, timely, and insightful fact-based research and consulting services. Staffed by senior analysts with decades of government and IT industry experience, our global research analyzes and advises on business and technology issues facing the Federal/Central and local/provincial Governments. International Data Corporation (IDC) is the premier global provider of market intelligence, advisory services, and events 7for the information technology market. IDC is a subsidiary of IDG, the world's leading technology, media, research, and events company. For more information, please visit www.idc-gi.com, email info@idc-gi.com, or call 571.296.8060. Visit the IDC Government Insights Community at https://idc-community.com/government.
About IDC
International Data Corporation (IDC) is the premier global provider of market intelligence, advisory services, and events for the information technology, telecommunications, and consumer technology markets. With more than 1,100 analysts worldwide, IDC offers global, regional, and local expertise on technology and industry opportunities and trends in over 110 countries. IDC's analysis and insight helps IT professionals, business executives, and the investment community to make fact-based technology decisions and to achieve their key business objectives. Founded in 1964, IDC is a subsidiary of IDG, the world's leading technology media, research, and events company. To learn more about IDC, please visit www.idc.com. Follow IDC on Twitter at @IDC.
Coverage