Current:

Asia/Pacific (excluding Japan) Spending on Blockchain Solutions to Reach USD 2.1 Billion in 2022, According to Latest IDC Report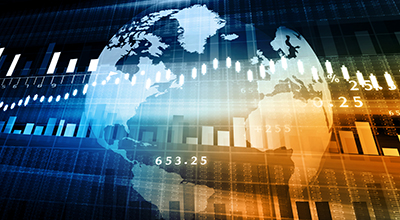 30 Jul 2018
Asia/Pacific (excluding Japan) Spending on Blockchain Solutions to Reach USD 2.1 Billion in 2022, According to Latest IDC Report
SINGAPORE, July 31st, 2018 – Asia/Pacific excluding Japan (APeJ) spending on blockchain solutions is forecast to reach USD 2.1 billion in 2022, according to an update of the IDC Worldwide Semiannual Blockchain Spending Guide. IDC expects blockchain spending to grow rapidly over the forecast period 2017-22, with a five-year compound annual growth rate (CAGR) of 72.6%. APeJ blockchain solutions spending is expected to reach USD 272.7 million in 2018, which is almost a 100% increase against USD 138.1 million from last year.
"What we are witnessing in the APeJ market is that those that have already adopted blockchain technologies are seeing the savings that can be derived. This translates into savings in time, removal of complexity, and an increased velocity in transactions. This is providing a first-mover advantage to those that have already embarked on this journey. Over time the savings will be industry-wide, but the early adopters will see better returns than the latecomers. Concurrently, the technology providers are stepping up and providing several pre-packaged platforms and services that can help accelerate implementation, building upon the lessons learned by the early movers," says Simon Piff, Vice President of IDC Asia/Pacific's IT Security Practice Business.
APeJ contributes around 17.8% of the overall worldwide spending on Blockchain in 2018 and is ranked third in terms of spending, topped by US and Western Europe. Cross-Border Payments & Settlements and, Trade Finance & Post Trade/Transaction Settlements and Regulatory compliance are the top three use cases driving the spend in the region. APeJ is all set to adopt Blockchain technology to improvise the payment methods and assist in maintaining records for regulatory compliance and checks.
"APeJ is still in its nascent stages of adoption as it received skepticism earlier because of its security issues. Now, this digital ledger technology has grown beyond borders as we have seen governments/ central banks and financial institutions in countries like India, China, Singapore, Australia, South Korea among others test out pilot projects to reap maximum benefits," said Swati Chaturvedi, Senior Market Analyst at IDC Asia/Pacific.
Over the forecast period (2017-22), China will see phenomenal spending growth with five-year CAGRs of 76.3%, while APeJ will record 72.6% CAGR, respectively.
The top three industries contribute about 66.5% of the overall Blockchain spend in 2018 which are Banking, Discrete Manufacturing and Insurance. The fastest growing industries in terms of Blockchain adoption are Process Manufacturing with (81.3% CAGR), followed by Retail (78.4% CAGR) and Discrete manufacturing (72.9% CAGR) over the forecast period (2017-22).
From a technology aspect, Services are the largest in terms of catering Blockchain spending, accounting for around 57.7% in 2018, and trend is likely to continue over the forecast period. However, Software is estimated to grow at a faster pace registering five-year CAGR of 81.6%, majorly driven by Blockchain Platform, along with security software.
The Worldwide Semiannual Blockchain Spending Guide  quantifies the emerging blockchain market by providing spending data for ten technologies across 19 industries and 16 use cases in nine geographic regions. IDC defines blockchain as a digital, distributed ledger of transactions or records. The ledger, which stores the information or data, exists across multiple participants in a peer-to-peer network. There is no single, central repository that stores the ledger. Distributed ledgers technology (DLT) allows new transactions to be added to an existing chain of transactions using a secure, digital or cryptographic signature. Spending associated with various cryptocurrencies that utilize blockchain and distributed ledgers technology, such as Bitcoin, is not included in the spending guide. Unlike any other research in the industry, the comprehensive spending guide was designed to help IT decision makers to clearly understand the industry-specific scope and direction of blockchain spending today and over the next five years.
For additional information about the Blockchain Spending Guide, please contact Ashutosh Bisht abisht@idc.com. For media inquiries, contact Tessa Rago trago@idc.com or Alvin Afuang aafuang@idc.com.
To learn more about IDC's Customer Insights & Analysis Group, visit  www.idc.com/promo/customerinsights
-Ends-
About IDC Spending Guides
IDC's Spending Guides provide a granular view of key technology markets from a regional, vertical industry, use case, buyer, and technology perspective. The spending guides are delivered via pivot table format or custom query tool, allowing the user to easily extract meaningful information about each market by viewing data trends and relationships.
About IDC
International Data Corporation (IDC) is the premier global provider of market intelligence, advisory services, and events for the information technology, telecommunications, and consumer technology markets. With more than 1,100 analysts worldwide, IDC offers global, regional, and local expertise on technology and industry opportunities and trends in over 110 countries. IDC's analysis and insight helps IT professionals, business executives, and the investment community to make fact-based technology decisions and to achieve their key business objectives. Founded in 1964, IDC is a wholly-owned subsidiary of IDG, the world's leading technology media, data, and marketing services company. To learn more about IDC, please visit www.idc.com. Follow IDC on Twitter at @IDC.
Coverage