Current:

IDC Thailand Names Phuket and Khon Kaen as the Top Smart City Projects in Asia/Pacific for 2018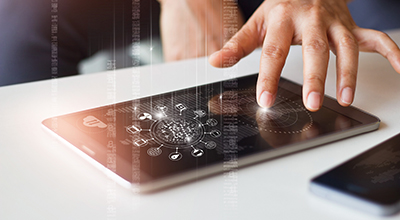 30 Jul 2018
IDC Thailand Names Phuket and Khon Kaen as the Top Smart City Projects in Asia/Pacific for 2018

The winning projects initiated by Digital Economy Promotion Agency (DEPA) illustrated the best practice of urban innovation and use of technologies
BANGKOK, July 31st, 2018 – IDC Thailand named Khon Kaen and Phuket cities as the most outstanding smart city projects in Asia Pacific excluding Japan (APeJ) for the 2018 IDC Smart City Asia Pacific Awards (SCAPA). The winning projects, Kohn Kaen Smart Health and Phuket Smart Tourism and Living Communities won under the "Public Health and Social Services" and "Tourism, Arts, Libraries, Culture and Open Spaces" categories.
Thailand's Phuket and Khon Kean cities are 19 out of 148 most outstanding smart city projects in Asia Pacific (excluding Japan) that are initiated by Digital Economy Promotion Agency (DEPA). Both the winning projects illustrated the best practice of urban innovation with ultimate focus on the use of technologies (cloud, platforms, analytics, IoT, mobile solutions) and data, unique partnerships, funding models and/or community involvement.
The Khon Kean Smart Health project is an initiative from Digital Economy Promotion Agency (DEPA) with the local healthcare service providers and universities that consist of 3 components: (1) The smart ambulance that utilizes teleconference, IoT, and robotics technology to increase emergency dispatch operation efficiency and allow healthcare professionals to perform initial diagnostic works and emergency treatment before patients arrive at hospitals, (2) The preventive healthcare service leveraging smart wristbands and smart home solutions to monitor and collect citizen's health data and provide health guidance accordingly and (3) Still in development, the use of blockchain and big data analytics to develop a medical data sharing platform that can be accessed by both public and private healthcare service providers.
Phuket Smart Tourism and Living Communities project is an initiative together with Digital Economy Promotion Agency (DEPA) and Ministry of Digital Economy, partnering with various government agencies, Prince of Songkla University, and Phuket City Development to ensure sustainable tourism and safety of the city. There are 5 components of this project which are (1) Smart Tourism - deploying citywide free high-speed WIFI, Phuket Smart City application, and smart wristbands for tourists, (2) Public Safety - deploying CCTV cameras with analytics capabilities including license plate and facial recognition, and vessel tracking system, (3) Smart Environment - deploying waste water management system that utilizes IoT technology, and (4) Smart Government - creating a city data platform to provide real-time city data to support decision making.
Jarit Sidhu
, Head of Operations at IDC Thailand, "As smart city transformation is on full swing in the Asia Pacific region with major economic, social and environmental implications, collaboration on all levels from the governmental agencies to the grassroot citizens is necessary. DEPA has validated its potential of carrying out Smart City transformation and leveraged emerging technologies and innovation to make cities more livable and the residents forward-looking. We believe that the achievement in building robust smart cities will help the ecosystem to attract both foreign direct investments and manpower talents as well as encourage the neighboring communities to construct plans on how to improve their smart city efforts in the near future."
IDC Government Insights went through a rigorous six-phased benchmarking exercise to determine the Top Smart City projects for 2017-18. These included identifying and cataloging the key Smart City projects in Asia/Pacific by IDC Analysts across APeJ (50%), online voting to determine public opinion (25%), and the assessment of an International Advisory Council (25%).
To get more insights about the case studies of the 19 Smart City Winners or the past three years' winner's case studies, the IDC Government Insights Smart City Development Index for 2017-2018 will be published later this year. For media inquiries, please contact Akash Tiwari at atiwari@idc.com or +66 82450 2405.
- Ends –
About IDC Government Insights
IDC Government Insights assists government policy, program, and IT leaders, as well as the suppliers who serve them, in making more effective technology decisions by providing accurate, timely, and insightful fact-based research and consulting services. Staffed by senior analysts with decades of government and IT industry experience, our global research analyzes and advises on business and technology issues facing the Federal/Central and local/provincial Governments. International Data Corporation (IDC) is the premier global provider of market intelligence, advisory services, and events 7for the information technology market. IDC is a subsidiary of IDG, the world's leading technology, media, research, and events company. For more information, please visit www.idc-gi.com, email info@idc-gi.com, or call 571.296.8060. Visit the IDC Government Insights Community at https://idc-community.com/government.
About IDC
International Data Corporation (IDC) is the premier global provider of market intelligence, advisory services, and events for the information technology, telecommunications, and consumer technology markets. With more than 1,100 analysts worldwide, IDC offers global, regional, and local expertise on technology and industry opportunities and trends in over 110 countries. IDC's analysis and insight helps IT professionals, business executives, and the investment community to make fact-based technology decisions and to achieve their key business objectives. Founded in 1964, IDC is a subsidiary of IDG, the world's leading technology media, research, and events company. To learn more about IDC, please visit www.idc.com. Follow IDC on Twitter at @IDC.
Coverage
Regions Covered
Topics Covered
Vertical Markets