Current:

Mobile Solutions Spending to Reach USD 541.9 Billion in 2018, Says New IDC Spending Guide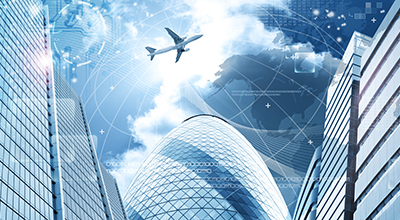 01 Oct 2018
Mobile Solutions Spending to Reach USD 541.9 Billion in 2018, Says New IDC Spending Guide
SINGAPORE, October 2nd, 2018 – The latest update of the IDC Worldwide Semiannual Mobility Spending Guide forecasts that mobility solutions revenue from Asia Pacific excluding Japan (APeJ) will record 5.7% year over year (YoY) growth, reaching $541.9 Billion in 2018 and $615.4 Billion by 2022. Spending on mobility-related hardware, software, and services is estimated to achieve a five-year compound annual growth rate (CAGR) of 3.7% during the forecast period.
"The region is leading the charge in becoming a mobile-first society. Favorable government policies for mobile payments, healthcare, connectivity and citizen focus services are propelling overall investments in mobile technologies and ecosystem development," said Avinav Trigunait, Research Director for Future of Work at IDC Asia/Pacific. "While for many years the mobility discussions focused on tactical issues such as access to resources and device policies, now organizations are focusing on mobilizing business processes and workflows to drive mobile-first experiences for both employees and customers."
Enterprise Mobility today lays the foundation for the future of work, and enterprises now consider mobility as a strategic value driver. These trends along with emerging technologies such as Augmented Reality/Virtual Reality, Artificial Intelligence and 5G are expected to accelerate investments in mobility technologies over the next few years.
Hardware purchases leads software and services with USD 270.9 billion in 2018 and this trend is likely to continue with a five-year CAGR of 5.2% over the forecast period (2017-22). Services and software followed with 49.7% and 0.3% market share respectively in 2018.
Mobility services, which represents the second largest technology spend, is dominated by mobile connectivity services at over 97% of services spending. Overall mobility services spending is expected to reach $288.9 Billion by 2022 and will see a notable rise in spending with a five-year (2017-22) CAGR of 16.2%.
Mobility software technology spending will reach $1.7 Billion in 2018 but it is estimated to witness the strongest spending growth out of the three at 25.7% CAGR over the forecast period. Mobile enterprise applications will be the largest segment of software followed by mobile enterprise security, Enterprise Mobility Management (EMM) and Mobile Application Development Platform.
The consumer segment will account for more than 84% of total mobility spending throughout the forecast period. In the commercial segment, the industries that will drive the largest spending on mobility solutions in 2018 are Banking, Education and Discrete manufacturing. While most of the spending in commercial segment will be driven by connectivity and hardware, enterprise mobility services will also be a significant spending category as these industries implement and execute their mobile strategies. However, mobility spending in process manufacturing and telecommunications industry is expected to deliver highest five-year CAGR of 8.7% and 8.2% during (2017-22) respectively.
"The region (excluding Japan) sees a huge adoption of mobility projects catering to multiple operational functions for enterprise workforce to end user interactions in Banking, Education and Discrete manufacturing industries," said Ritika Srivastava, Associate Market Analyst, IDC Asia/Pacific. "A more potent security system and significant push for mobile payments across markets is encouraging mobility adoption for operational and customer engagement in the banking industry while the education industry is looking to leverage on mobility to create new experiences for learning," added Srivastava.
IDC's Worldwide Semiannual Mobility Spending Guide  is designed to address the needs of technology organizations assessing the mobile opportunity by country, industry, and company size perspective. The spending guide provides subscribers with spending data on ten technology categories across 19 industries, five company size bands, and 53 countries. Unlike any other research in the industry, the comprehensive spending guide can help IT decision makers to clearly understand the industry-specific scope and direction of mobility spending today and over the next five years.
-Ends-
About IDC Spending Guides
IDC's Spending Guides provide a granular view of key technology markets from a regional, vertical industry, use case, buyer, and technology perspective. The spending guides are delivered via pivot table format or custom query tool, allowing the user to easily extract meaningful information about each market by viewing data trends and relationships.
About IDC
International Data Corporation (IDC) is the premier global provider of market intelligence, advisory services, and events for the information technology, telecommunications, and consumer technology markets. With more than 1,100 analysts worldwide, IDC offers global, regional, and local expertise on technology and industry opportunities and trends in over 110 countries. IDC's analysis and insight helps IT professionals, business executives, and the investment community to make fact-based technology decisions and to achieve their key business objectives. Founded in 1964, IDC is a wholly-owned subsidiary of IDG, the world's leading technology media, data, and marketing services company. To learn more about IDC, please visit www.idc.com. Follow IDC on Twitter at @IDC.
Coverage