Current:

IDC Releases Assessment of Key Vendors in the Rapidly Evolving Robotic Process Automation (RPA) Market in Asia/Pacific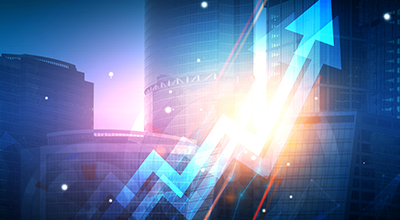 03 Oct 2018
IDC Releases Assessment of Key Vendors in the Rapidly Evolving Robotic Process Automation (RPA) Market in Asia/Pacific
SINGAPORE, October 4th, 2018 – Robotic process automation (RPA) in Asia/Pacific has gained much traction over the years as enterprises target seamless, efficient operations and greater levels of productivity. In fact, IDC's 2018 Asia/Pacific (excluding Japan) (APEJ) Business and IT Enterprise End-User Survey reveals that medium-sized and large enterprises now rank automation in workplace operations among the top three capabilities they expect from their digital workplace environments. As competition in the market intensifies, the key differentiation between various platforms and offerings from RPA vendors will lie in the integration capabilities (with enterprise systems and third-party applications), delivery models, usability (UI/UX features, built in recorders etc.) and training and support. With this in mind, IDC profiled the RPA offerings from Automation Anywhere, Blue Prism, Datamatics, Kofax, UiPath and WorkFusion.
This IDC vendor assessment of RPA offerings showed that:
• Enterprises have realized that the true value of RPA is not in piecemeal automation but in integrated deployment at scale. This integrated requirement is addressed by key RPA technology vendors as they offer platforms with core capabilities to build, manage, and scale up bots for processes across business functions.
• RPA vendors are trying to build credibility for their intelligent automation initiatives by showcasing proven uses cases, forging partnerships with cognitive application programming interface (API) providers and helping enterprises define clear road maps to identify process in which they can meaningfully deploy the AI-enabled bots.
• Based on our conversations with several RPA vendors on their go-to-market strategies and partner engagement models, we believe RPA vendors are prioritizing the growth of their partner ecosystem, not only from a sales perspective but also to co-innovate solutions for their mutual customers.
• Some RPA technology vendors are now beginning to lean towards a vertical-specific go-to-market (GTM) approach. Although most of the solutions they offer can be considered vertical-agnostic, a fair amount of customization and business-specific context-building has helped these RPA vendors get the attention of key IT decision makers in specific industries.
"As RPA is now seen as a strategic enabler of the digital workforce, enterprises need to evaluate a range of criteria before considering an automation technology provider. RPA vendors in the region are driving differentiation through their enterprise-grade bot building and management platforms, embedded analytics, native cognitive capabilities or third-party cognitive application programming interface (API) integrations, on-demand cloud delivery, and partner innovation programs," says Rijo Thomas, Senior Market Analyst for Services and Cloud Research Group at IDC Asia/Pacific.
"Although the inherent value of RPA as a technology is now well proven and beyond any doubt, there is still a significant difference in the way different automation software vendors approach the market. Understanding these differences will be the key to enterprises choosing the right automation partners that can help them leverage robotic and intelligent automation as a driver of their enterprise digital transformation initiatives," says Pushkaraksh Shanbhag, Senior Research Manager for Cloud and IT Services at IDC Asia/Pacific.
To know more information about this report, The Future of Work and Robotic Process Automation Vendor Assessment 2018 for Asia/Pacific (Excluding Japan) (AP43426718), contact Pushkaraksh Shanbhag pshanbhag@idc.com. For media inquiries, please contact Tessa Rago trago@idc.com or Alvin Afuang aafuang@idc.com.
-Ends-
About IDC
International Data Corporation (IDC) is the premier global provider of market intelligence, advisory services, and events for the information technology, telecommunications, and consumer technology markets. With more than 1,100 analysts worldwide, IDC offers global, regional, and local expertise on technology and industry opportunities and trends in over 110 countries. IDC's analysis and insight helps IT professionals, business executives, and the investment community to make fact-based technology decisions and to achieve their key business objectives. Founded in 1964, IDC is a wholly-owned subsidiary of IDG, the world's leading technology media, data, and marketing services company. To learn more about IDC, please visit www.idc.com. Follow IDC on Twitter at @IDC.
Coverage
Regions Covered
Topics Covered