Current:

Immigration and Checkpoints Authority of Singapore wins "Digital Transformer of the Year" at the 2018 IDC Digital Transformation Awards (DXa)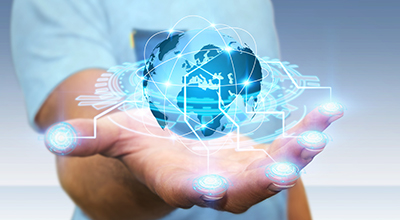 10 Oct 2018
Immigration and Checkpoints Authority of Singapore wins "Digital Transformer of the Year" at the 2018 IDC Digital Transformation Awards (DXa)
Dishthefish and six other companies also recognized by IDC for excellence in their digital transformation (DX) efforts
SINGAPORE, October 11th, 2018 – IDC announced today the Singapore winners of the second IDC Digital Transformation Awards (DXa) 2018 and named Immigration and Checkpoints Authority of Singapore the 2018 "Digital Transformer of the Year". IDC DXa recognizes organizations that have significantly disrupted the market of have transformed it, using digital and disruptive technologies. Other winners include Dishthefish, UOB, Zuellig Pharma, JTC, and the National Library Board of Singapore, who all distinguished themselves for their discernible and measurable excellence in their digital transformation (DX) efforts across the five DX masteries and significant efforts to transform or disrupt the market.
"Digital determination is key to succeeding in the marketplace. What distinguishes leaders from the others is their determination in making radical and often difficult changes; starting with their organizational structure, having a single strategy, new metrics, and an integrated technology platform for scale," says Sandra Ng, Group Vice President of Practice Research at IDC Asia/Pacific.
"While many organizations are still facing major challenges in getting digital done, IDC's DXa (DX Awards) program recognizes those that have achieved excellence and measurable results in their projects. In 2018, there has been an acceleration in the pace of DX projects in Singapore, with many organizations demonstrating good success in the application of multiple technologies to deliver transformative change, and new digital capabilities," added Ng.
These are the Singapore winning organizations of the 2018 IDC DX Awards and their outstanding DX initiatives that distinguished them:
• The Singapore Passport Story of Immigration and Checkpoints Authority of Singapore (ICA) named as Digital Transformer of the Year: ICA has revolutionized the passport application and collection processes from a manual-based model with a novel suite of solutions that turned the entire passport experience into a seamless, pleasurable one for all. From applying through the mail in 1994 to electronic internet application in 2002, from passport collection at post offices near home to self-service iCollect kiosk, ICA never tires in generating greater convenience to citizens.
• Dishthefish by Dishthefish named as Digital Disruptor of the Year: Dishthefish transforms traditional fish mongering into a lifestyle experience. Augmenting its online sales with physical retail locations, the startup brings each customer on a journey of seafood discovery. Dishthefish uses smart technology to help remember and understand customers' preferences. The organization is aimed towards make buying and eating seafood at home an enjoyable experience.
• Zuellig Pharma's Zuellig Health Solutions Innovation Centre named as Information Visionary of the Year: The Zuellig Health Solutions Innovation Centre drives all development of Zuellig Pharma's work in data, digital and disease management solutions. Set up in partnership with the EDB, the centre builds on the company's century-long foundations in distribution, to explore new ways to improve access to healthcare. Serving a significant part of the healthcare ecosystem, the team has developed data insights platforms and AI-powered predictive analytics capabilities to provide transparency and optimization of supply chain activities. More recently, Zuellig Pharma has also embarked on blockchain projects to unlock the opportunities that connected information systems can bring to the industry.
• UOB's Enterprise Data Architecture & Governance (EDAG) wins Information Visionary of the Year (tied with Zuellig Pharma) and Talent Accelerator of the Year; while UOB's Managing Director & Group Chief Data Officer, Richard Lowe named DX Leader of The Year: United Overseas Bank (UOB) uses technology to have a richer understanding of its customers' preferences and to make their banking experience simple, safer and reliable. It also harnesses emerging technologies such as Artificial Intelligence (AI) to enhance its operational performance. The Bank also continually develops its AI and Machine Learning capabilities to meet the various needs of its businesses. UOB has worked with its Hadoop to develop a big data solution that would enable various functions in the Bank to have quick access to relevant and quality data for analyses. These functions, such as compliance and retail banking, are then able to draw on the insights generated to optimize their business processes and to design distinctive customer experiences.
• JTC's J-Ops Command Center named Operating Model Master of the Year (tied with National Library Board of Singapore): JTC's J-Ops Command Centre is one of the first integrated building and estate operations command centers in Singapore. It houses multiple smart Facilities Management (FM) systems with functions such as building optimization, estate surveillance and work flow automation, to allow JTC to remotely monitor and manage FM operations for majority of its developments and estates across the island. The command center allows JTC to achieve improvements in tenant comfort, reductions in energy leakages and efficiencies in resource deployment. Beyond that, the team stationed in the Centre can pull and analyze data from pilot FM systems deployed in JTC developments. JTC is currently piloting systems to monitor lift performance, waste collection and user temperature preferences.
• National Library Board of Singapore's NLB Mobile named Operating Model Master of the Year (tied with JTC): The NLB Mobile app caters to the digital lifestyle of our patrons and has become one of the key channels to deliver library content and services. It serves as a portable digital library providing convenient access to a wide range of resources, including the latest eBook titles, eMagazines, eNewspapers, and eLearning courses. It also offers various features to help patrons perform library transactions conveniently, such as on-the-spot borrowing of library items. It is the first library app in the world to offer such a function, exemplifying NLB's role as a leader of innovation in this field. Since the launch of the app in 2016, there are over 500,000 downloads of the app, with over 6 million accesses.
• SP Digital's SP Utilities named Omni-experience Innovator of the Year: SP Group serves close to 1.4 million customers in Singapore, reads about 3.8 million electricity, gas and water meters bi-monthly and processes about $6 billion in utility payments annually. In the face of technological disruption, the mobile app, SP Utilities is centered on customers' growing needs and changing lifestyle. Customers can make transactions on the go, get timely reminders on bill payments, track their utilities consumption and check history of their previous usage as well as that of their neighbors. It also has a "live" chat function for customers to have their queries addressed promptly.
IDC's DX Awards follows a two-phased approach to determine the country and regional winners. Each nomination is evaluated by a local and regional IDC analyst against a standard assessment framework based on IDC's DX taxonomy.  All country winners will qualify for the regional competition, which will be decided by a regional panel of judges comprised of IDC Worldwide analysts, industry thought leaders, and academia.
Winners from all around Asia Pacific will join the Singapore winners at IDC's DX Summit and Digital Transformation Awards (DXa) Gala Night, where the regional winners will be announced for the categories of Digital Transformer of the Year; Digital Disruptor of the Year; DX Leader, Omni-experience Innovator, Talent Accelerator, Information Visionary, and Operating Model Master.
The regional awarding ceremony will happen on the 25th October 2018 at JW Marriott Singapore. For more information on the awards and judging criteria, please visit the IDC DX Awards website HERE .
For media inquiries, contact Tessa Rago trago@idc.com or Alvin Afuang aafuang@idc.com.
- Ends -
About IDC
International Data Corporation (IDC) is the premier global provider of market intelligence, advisory services, and events for the information technology, telecommunications, and consumer technology markets. With more than 1,100 analysts worldwide, IDC offers global, regional, and local expertise on technology and industry opportunities and trends in over 110 countries. IDC's analysis and insight helps IT professionals, business executives, and the investment community to make fact-based technology decisions and to achieve their key business objectives. Founded in 1964, IDC is a wholly-owned subsidiary of International Data Group (IDG), the world's leading media, data and marketing services company. To learn more about IDC, please visit www.idc.com. Follow IDC on Twitter at @IDC.
Coverage