Current:

Security Solution Revenues in Asia/Pacific excluding Japan Expected to Reach USD 28.76 Billion in 2022, New IDC Spending Guide Reports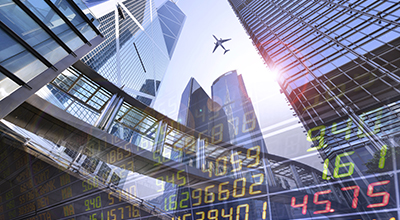 15 Oct 2018
Security Solution Revenues in Asia/Pacific excluding Japan Expected to Reach USD 28.76 Billion in 2022, New IDC Spending Guide Reports
SINGAPORE, October 16th, 2018 – The latest update of the IDC Worldwide Semiannual Security Spending Guide forecasts Asia/Pacific excluding Japan (APeJ) spending on security related hardware, software and services to reach USD 28.76 billion in 2022 with a compound annual growth rate (CAGR) of 20.7% over the forecast period 2017-22. Security spending is estimated to reach USD 13.41 billion this year, an increase of 19.6% against 2017.
"Asia/Pacific excluding Japan will grow in security software spending more than three times faster than the global growth rates between 2017 and 2022," says Simon Piff, Vice President for Blockchain and Security Research at IDC Asia Pacific. "The region will experience 20.7% CAGR over this timeframe as compared to the Global 9.9% CAGR, driven largely by the PRC (26.6% CAGR), although Malaysia, India and Singapore are also forecast to grow more than thrice the global growth rate."
Piff adds, "Drivers of this are varied, in the case of the PRC it can be attributed to a somewhat low investment in the area until recently, so in some ways playing a catch up game, which is similar for Malaysia, whilst Singapore is becoming a hub for many large service provider operations and it is this, along with increased legislation, that is driving the business. Australia, whilst a mature market, is also seeing growth in excess of 17% CAGR whilst Taiwan and Korea appear to be dragging their feet in this area. Content Management, Managed Security Services and Consulting services are the top three growth areas, which indicates a realisation that the APeJ markets have comes to terms with the fact that they are unsure on the right moves to make and are unable to allocate resources on these roles economically currently."
Security-related services will be both the largest ($5.3 billion in 2018) and the fastest growing (23.3% CAGR) category of APeJ security spending. Managed security services will be the largest segment within the services category, delivering almost 45 to 50% of the technology category total in 2022. Integration services and consulting services will be responsible for most of the remainder. Security Hardware is the second-largest category with spending expected to total $4.9 billion in 2018. Network security hardware will be the largest hardware segment throughout the forecast period, followed by data security hardware. Most of the spend in network security hardware is led by Unified Threat Management and Firewall technology hardware. Software spend will reach $3.1 billion in 2018 with a five-year CAGR of 14% only.
Banking will make the largest investment in security solutions, growing double-fold from $2.1 billion in 2018 to $4.5 billion in 2022. Security-related services, led by managed security services, will account for more than half of the industry's spend throughout the forecast. The second and third largest industries in year 2018, which are discrete manufacturing and federal/central government ($1.8 billion and $1.3 billion in 2018, respectively) are led by Hardware technology group. The industries that will see the fastest growth in security spending will be Resource Industry (24.2% CAGR), state/local government (24% CAGR), and Utilities (22.9% CAGR).
"Apart from being the biggest data creators and consumers, Asia Pacific (excluding Japan) is also going through infrastructural expansion along with digital transformation, IoT sensitivity and increasing consumer awareness, especially in countries like China, India, Korea, Malaysia, Singapore etc., that runs the risk of data exposure, misdirection and disruptions. To secure data/insight is a highly crucial agenda that is gaining prominence in every private as well as public enterprise equally. All these factors have led to an exponential demand & growth of security appliances and services in Asia Pacific as compared to rest of the world," said Swati Chaturvedi, Senior Market Analyst at IDC.
From a company size perspective, large and very large businesses (those with more than 500 employees) will be responsible for nearly two thirds of all security-related spending in 2018. Small businesses (10-99 employees) will see the strongest spending growth of 21.5%, which will be neck to neck growth with 21.4% in very large businesses (1000+ employees) and 21.3% in large businesses (500-999 employees) over the forecast period. Small offices (1-9 employees) and medium size businesses (100 to 499 employees) will also experience moderately good growth of 20.3% and 19.8% respectively.
From a geography perspective, IDC counts two sub regions under APeJ, which are China and Rest of Asia Pacific (excluding Japan & China). China will only account to 39.7% of total APeJ security solutions spend in 2018 but will gain traction by year 2022 by accounting to almost 50% of total APeJ market. China will show a record five-year CAGR of 26.6% as compared to 16.2% recorded by Rest of APeJ region. Telecommunications and State/Local Government are the two leading drivers of Chinese market for security related solutions, collectively accounting to 35% share from overall China spend in 2018. Industrial spend in APeJ (excluding China) will be led by strong demand in India, Singapore and Malaysia.
The Worldwide Semiannual Security Spending Guide  quantifies the global revenue opportunity for both core and next-generation security purchases. The guide offers detailed forecast data for security spending by 20 industries across nine regions and 53 countries. Unlike any other research in the industry, the comprehensive spending guide was designed to help IT decision makers to clearly understand the industry-specific scope and direction of security-related spending today and over the next five years.
-Ends-
About IDC Spending Guides
IDC's Spending Guides provide a granular view of key technology markets from a regional, vertical industry, use case, buyer, and technology perspective. The spending guides are delivered via pivot table format or custom query tool, allowing the user to easily extract meaningful information about each market by viewing data trends and relationships.
About IDC
International Data Corporation (IDC) is the premier global provider of market intelligence, advisory services, and events for the information technology, telecommunications, and consumer technology markets. With more than 1,100 analysts worldwide, IDC offers global, regional, and local expertise on technology and industry opportunities and trends in over 110 countries. IDC's analysis and insight helps IT professionals, business executives, and the investment community to make fact-based technology decisions and to achieve their key business objectives. Founded in 1964, IDC is a wholly-owned subsidiary of IDG, the world's leading technology media, data, and marketing services company. To learn more about IDC, please visit www.idc.com. Follow IDC on Twitter at @IDC.
Coverage