Current:

IDC India is delighted to announce the 5th edition of the IDC Insights Awards 2018, to be held on 6 & 7 December at Hyatt Regency, Chandigarh, India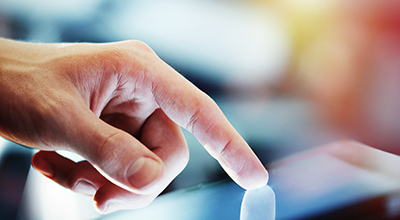 25 Oct 2018
IDC India is delighted to announce the 5th edition of the IDC Insights Awards 2018, to be held on 6 & 7 December at Hyatt Regency, Chandigarh, India
International Data Corporation  India invites organizations in India to nominate their digital transformation initiatives which were undertaken within the past year. We are looking for organizations who are not afraid to innovate and set technological & business precedents to drive new and successful practices in 2019. 
Specially designed for today's CIOs and IT leaders, the I.C.O.N.I.C IDC Insights Awards  is a premier platform for delegates to network with peers and technology partners, gain insights and, most importantly, to acknowledge and applaud the transformative initiatives that organizations have undertaken towards accelerating success. 
IDC Insights Awards honor business and IT leaders who envisaged, conceptualized, and successfully executed an IT/TECHNOLOGY IMPLEMENTATION that brought about tangible results for their organization. The Awards recognize IT leaders under the following categories
Excellence in Omni-Experience: A technology program or project which enabled discernible and measurable excellence in driving enhanced experience using a multitude of integrated channels; across the business ecosystem of customers, partners, employees and/or other stakeholders.
Excellence in Operations: A technology program or project which had a sustainable and measurable improvement in key business performance metrics via innovation and/or transformation.
Excellence in Revenue Generation: A technology program or project which resulted in a measurable and sustainable growth in revenue. E.g. penetration growth via technology implementation or direct revenue growth via new product innovation etc.
We need to realize that the path to Transformation is through Innovation. We're meant to move beyond creativity and move on to multiplying innovation at scale and speed of enterprise wide change.
Thus, the theme for this year's Summit is Race to Multiplied Innovation.
By this point, most organizations don't have to be convinced about the need to go digital. The more pressing question is how to make digital innovation a reality; and more importantly, sustaining 'multiplied innovation'. Multiplied innovation is the trait of going beyond creativity and leveraging 3rd platform and technology accelerators to drive heightened success and disruption in the DX economy.
A CIO's biggest challenge in driving digital innovation is not technology! IT is leading assertive change and the IT domain, in its broadest possible sense today, is business-critical. IT must facilitate DX through their use of 3rd Platform technologies to create value and competitive advantage through new offerings, new business models, and new relationships. Focusing on multiplied innovation is one way to capitalize on these advantages. 
At the IDC Insights Awards there's going to be dedicated sessions talking about the necessary innovations that the CIO of today must undertake. The summit will also see participation from leading players in technology domain as partners. 
For more details please visit http://idciia.in/  
Coverage
Regions Covered
Topics Covered