Current:

New IDC Report Says 3rd Platform Technologies Investment will be Imperative for Asia/Pacific* Pharmaceutical Companies as Global and Regional Investment Trends on Life Sciences Rise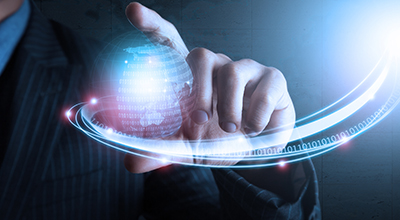 03 Dec 2018
New IDC Report Says 3rd Platform Technologies Investment will be Imperative for Asia/Pacific* Pharmaceutical Companies as Global and Regional Investment Trends on Life Sciences Rise
SINGAPORE, December 4th, 2018 – A new report by IDC Healthcare Insights Digital Transformation in Pharmaceutical Industry - A Journey Through Value Chain says it is imperative for the Pharmaceutical companies in Asia Pacific excluding Japan (APEJ) to invest in 3rd platform technologies as global life sciences companies are rapidly adopting digital transformation technologies. The report also highlights existing driving forces for adoption of these technologies in the region such as the ageing population, an increasing life expectancy, and non-communicable diseases, which are demanding better access to medicines without any counterfeiting.
This IDC report provides a picture of the various technological tools such as AI, IoT, Digital pill, Digital Twin, Robotics, 3D printing and Blockchain and how effectively these tools can be adopted in different stages of the value chain by pharmaceutical companies as they go for digital transformation. The regional readiness for the transformational adoption has been confirmed by analyzing a set of countries on the government drive and data protection policies. Use cases were discussed to provide a better visualization of the emerging tools. As pharmaceutical leaders are busy strategizing their future, IDC's advice for technology buyers would be a good guidance.
Highlights of the report include:
• Adoption of digitalization in pharma will lead to reduction in the turnaround time for a new drug, mitigate counterfeit drugs in the market, and imparts confidence and better experience for the patients.
• Respective governments of the APEJ countries enhance the upliftment of the pharma industry by policy reforms encouraging investments, personal data protection regulations and pricing control, ultimately reaching faster and quality medicines to patient community.
• Digital technological tools such as IoT, Artificial Intelligence, Blockchain and Robotics will bring agile pharma manufacturing processes, transparency as well as efficiency to the supply chain systems.
• IDC predicts that by 2020, 30% of Global 2000 companies will be using data from digital twins.
It's no longer about whether pharmaceutical companies should adopt digital transformation, giving weightage to the confidentiality and security they maintain but about how fast one can embrace digital transformation to accelerate, adapt and innovate to become an integral part of the near future, says Manoj Vallikkat, Research Manager at IDC Healthcare Insights Asia/Pacific.
"Pharmaceutical companies are facing two major challenges: first, to meet the "digital consumer" demand for faster, patient-centric, outcome-based medicines; and second, to attain these demands at reduced drug prices. The only way to tackle both challenges is to adopt digitalization or digital transformation across the value chain. This could well be achieved as pharmaceutical leaders take digital disruption as an opportunity and not as a risk," adds Vallikkat.
For more information on this report, please contact, Gerald Wang at gwang@idc.com  or Manoj Vallikkat at mvallikkat@idc.com. For media inquiries, please contact Tessa Rago trago@idc.com  or Alvin Afuang aafuang@idc.com.
- Ends -
*Asia Pacific excluding Japan (APEJ)
IDC Health Insights
IDC Health Insights assists health businesses and IT leaders, in making more effective technology decision by providing insightful fact-based research and consulting services. Our global research analyzes and advises on business and technology issues facing the payer, provider and life sciences industries. For more information, please visit www.idc.com/insights/health, email info@idc-hi.com . Visit the IDC Government Insights Community at https://idc-community.com/health.
About IDC
International Data Corporation (IDC) is the premier global provider of market intelligence, advisory services, and events for the information technology, telecommunications, and consumer technology markets. With more than 1,100 analysts worldwide, IDC offers global, regional, and local expertise on technology and industry opportunities and trends in over 110 countries. IDC's analysis and insight helps IT professionals, business executives, and the investment community to make fact-based technology decisions and to achieve their key business objectives. Founded in 1964, IDC is a wholly-owned subsidiary of International Data Group (IDG), the world's leading media, data and marketing services company. To learn more about IDC, please visit www.idc.com. Follow IDC on Twitter at @IDC.
Coverage