Current:

IDC Predicts Data/Model Governance and Compliance Staff Spending Will Double in Asia Pacific* by 2022, Due to Algorithm Opacity, Decision Bias, Malicious Use of AI, and Data Regulations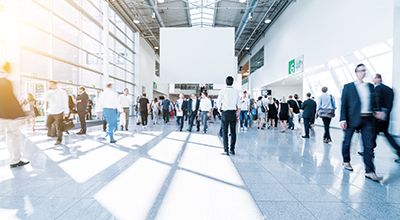 07 Jan 2019
IDC Predicts Data/Model Governance and Compliance Staff Spending Will Double in Asia Pacific* by 2022, Due to Algorithm Opacity, Decision Bias, Malicious Use of AI, and Data Regulations
IDC reveals the Top 10 Asia/Pacific* predictions to impact analytics and AI initiatives through 2023.
SINGAPORE, January 8th, 2019 – IDC unveiled today its top 10 predictions to impact analytics and artificial intelligence initiatives of Asia/Pacific excluding Japan (APEJ) organizations through 2023. Alongside strong momentum in localized data processing, IT operation automation and AI-enabled UI redesign, there will be increased discussion and investment for synthetic AI training data, business process re-design, and data/model governance to make sure these technology-driven transformations are sustainable. By 2022, IDC predicts that algorithm opacity, decision bias, malicious use of AI, and data regulations will result in doubling of spending on relevant governance and compliance staff and explainability teams in APEJ.
"To get beyond isolated proofs of concepts for Artificial Intelligence, Asia/Pacific* organizations need to aggressively develop an enterprise ecosystem that leverages the technology innovations that are now available," says Dr. Chris Marshall, Associate Vice President for Analytics and AI Research at IDC Asia/Pacific.
Dr. Marshall continues, "Some innovations focus on infrastructure such as the availability of event-driven architectures to support real time analytics and processing, the localization of computation at the edge, the emergence of multi-model databases, and AI-based automation of IT operations. Other AI-led innovations enable the end-user such as improvements in computer interfaces, the development of affective computing, and the rise of insights as a service. A few innovations are really focused on AI development – the increased use of simulated data for AI model training, and the new discipline on AI model governance and management.
All come together in the need to incorporate AI models into the business fabric of organizations, making the technology real and relevant.
According to Dr. Marshall, these innovations are summarized in the following ten predictions impacting technology buyers and suppliers in Analytics and Artificial Intelligence in Asia/Pacific over the next 48 months. The predictions are:
#1: Insight as a Service: By 2022, commoditization of ever higher layers of analytics and AI technology will result in 15% of the current spend on these items being replaced by spend on insights as a service in APEJ.
#2: Process Redesign: By 2023, annual 15% rise in AI-based IT implementation projects automation will drive a new wave of business process redesign, requiring services from firms with deep industry and functional expertise in APEJ.
#3: Trust and Governance: By 2022, algorithm opacity, decision bias, malicious use of AI, and data regulations will result in doubling of spending on relevant governance and compliance staff and explainability teams in APEJ.
#4: Localized Data Processing: By 2022, reflecting the need for localized data processing and enabled by 5G, 30% of endpoint devices and systems will contain AI algorithms, driving 2/3 of the total annually shipped compute power in APEJ.
#5: UI Redesign: By 2023, AI-enabled human computer interfaces and business process automation will replace a third of today's screen-based B2B and B2C applications in APEJ.
#6: Event-Driven Architecture: By 2022, 50% of new spending in analytics will use an event-driven architecture and streaming pipelines to ingest data, process it, evaluate and score predictions, make decisions and initiate actions in APEJ.
#7 Multimodel Databases: By 2023, growth in demand for the management of data in multiple formats will cause spending on multi-model databases to represent 25% of the spending on NoSQL databases in APEJ.
#8 AI Training Data: By 2023, synthetic AI model training data created using small amounts of actual data and large amounts of simulated data, will be available via data markets, doubling new AI models' development speed in APEJ.
#9 Affective AI: By 2023, affective computing (emotion AI) will include vision and voice technologies and see an increase of 20% in real-world application in APEJ.
#10 IT Ops Automation: By year 2022, 75% of IT Operations will be supplanted by AI or analytics-driven automation, resulting in over 25% operating expense (OpEx) savings in APEJ.
"Businesses across many industries are actively looking for partners and practices to effectively harness predictive analytics and AI, while the two topics on predictive analytics and AI will increasingly converge. Initiatives associated with these two topics will face similar set of challenges that encompass data availability, accessibility, architecture and governance," said Jessie Danqing Cai, Senior Research Manager for Big Data and Artificial Intelligence at IDC Asia Pacific. "Many of these challenges go beyond data science, and it's time to invest in an extended portfolio of new expertise that covers deep industry knowledge, to promote inter-company sharing and collaboration, and to manage changes in legal, ethnographic and operational behaviour.
These strategic predictions for the Asia/Pacific market are presented in full in the following report: IDC FutureScape: Worldwide Analytics and Artificial Intelligence 2019 Predictions – Asia/Pacific (Excluding Japan) Implications (#AP43418318).
To learn more about other IDC FutureScape reports on the latest technology and industry predictions for WW and the Asia/Pacific region, please visit our FutureScapes Reports Library .
IDC has prepared a FutureScape webinar series, which provides a crisp guidance to all executive parties on how to lead one's Digital Transformation strategy on various technology and vertical topics. To register for these webinars, click HERE
For inquiries on this IDC FutureScapes document, please contact Dr. Christopher Marshall cmarshall@idc.com or your IDC account manager. For media inquiries, please contact Tessa Rago trago@idc.com or Alvin Afuang aafuang@idc.com
- Ends -
About IDC FutureScapes
IDC FutureScapes are used to shape IT strategy and planning for the enterprise by providing a basic framework for evaluating IT initiatives in terms of their value to business strategy now and in the foreseeable future. IDC's FutureScapes are comprised of a set of decision imperatives designed to identify a range of pending issues that CIOs and senior technology professionals will confront within the typical 3-year business planning cycle.
About IDC
International Data Corporation (IDC) is the premier global provider of market intelligence, advisory services, and events for the information technology, telecommunications, and consumer technology markets. With more than 1,100 analysts worldwide, IDC offers global, regional, and local expertise on technology and industry opportunities and trends in over 110 countries. IDC's analysis and insight helps IT professionals, business executives, and the investment community to make fact-based technology decisions and to achieve their key business objectives. Founded in 1964, IDC is a wholly-owned subsidiary of International Data Group (IDG), the world's leading media, data and marketing services company that activates and engages the most influential technology buyers. To learn more about IDC, please visit www.idc.com. Follow IDC on Twitter at @IDC  and LinkedIn.
Coverage