Current:

The Race to Reinvent Is on: IDC Philippines Reveals Its Top ICT Predictions for 2019 and Beyond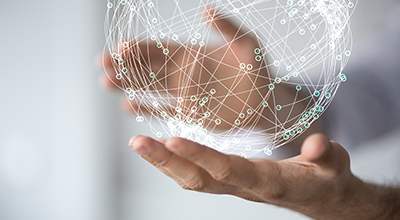 23 Jan 2019
The Race to Reinvent Is on: IDC Philippines Reveals Its Top ICT Predictions for 2019 and Beyond
MANILA, 24th January 2019 – IDC unveiled its top predictions for the Philippine ICT industry for 2019 and beyond, predicting that by 2020, at least 30% of organizations across the country will achieve "digital determination," transforming their respective markets and reimagining the future through innovative business models and digitally enabled products and services.
Digitally determined organization demonstrate the ability to visualize how the markets and customers will change and reinvent themselves to better respond to the needs of these future stakeholders through new and emerging technologies, capabilities, and business models.
"To be digitally determined, Philippine organizations require more than just resilience; they need a 'blueprint' that consists of a unified enterprise strategy, a long investment plan based on the principle that digital is inherently valuable to the business, and a single digital platform to scale technology innovations," said Sudev Bangah, Managing Director for IDC ASEAN. "But aside from these technical aspects, digital determination involves having the will to make the required organizational and cultural changes to better adapt in today's digital transformation age," he added.
Bangah added, "New technologies are changing paradigms for individuals, businesses, industries, economies, and governments. The race to the future enterprise has begun. And with digital disruption becoming the new normal, no one and no entity will be spared of the need to at least reset or reboot themselves, if not reinvent."
IDC Philippines' technology and industry analysts also revealed the key trends that are set to present opportunities and challenges to IT leaders in 2019 and beyond. 
#1: Digital determination. By 2020, at least 30% of organizations will be digitally determined, transforming markets and reimagining the future through new business models and digitally enabled products and services.
#2: Digital trust. By 2020, 40% of CIOs will initiate a digital trust framework that goes beyond preventing cyberattacks and enables organizations to resiliently rebound from adverse situations, events, and effects.
#3: Digital KPIs. By 2023, 55% of entities will have incorporated new digital KPI sets – focusing on product/service innovation rates, data capitalization, and employee experience – to navigate the digital economy.
#4: Data monetization. By 2021, 40% of large enterprises will create data management or monetization capabilities, thus enhancing enterprise functions, strengthening competitiveness, and creating new sources of revenue.
#5: BizOps. By 2021, 45% of CIOs will expand agile/DevOps practices into the wider business to achieve the velocity necessary for innovation, execution, and change.
#6: Digital twin. By 2023, 30% of the Philippines' top 1,000 companies will have implemented advanced digital twins of their operational processes, which will enable flatter organizations and one-third-fewer knowledge workers.
#7: AI-driven edge. By 2023, over 30% of organizations' cloud deployments will include edge computing, and 15% of endpoint devices and systems will execute AI algorithms.
#8: Blockchain-enabled DX platforms. By 2023, prominent in-industry value chains, enabled by blockchains, will have extended their digital platforms to their entire omni-experience ecosystems, thus reducing transaction costs by at least 30%.
#9: AI is the new UI. By 2024, AI-enabled user interfaces and process automation will replace one-third of today's screen-based applications. By 2022, 30% of enterprises will use conversational speech technology for customer engagement.
#10: AI governance. By 2022, 30% of enterprises will task CIOs to transform and modernize governance policies to seize the opportunities and confront new risks posed by AI, machine learning, and data privacy and ethics.
About IDC FutureScapes
IDC FutureScapes are used to shape IT strategy and planning for the enterprise by providing a basic framework for evaluating IT initiatives in terms of their value to business strategy now and in the foreseeable future. IDC's FutureScapes are comprised of a set of decision imperatives designed to identify a range of pending issues that CIOs and senior technology professionals will confront within the typical 3-year business planning cycle.
About IDC
International Data Corporation (IDC) is the premier global provider of market intelligence, advisory services, and events for the information technology, telecommunications, and consumer technology markets. With more than 1,100 analysts worldwide, IDC offers global, regional, and local expertise on technology and industry opportunities and trends in over 110 countries. IDC's analysis and insight helps IT professionals, business executives, and the investment community to make fact-based technology decisions and to achieve their key business objectives. Founded in 1964, IDC is a wholly-owned subsidiary of International Data Group (IDG), the world's leading media, data and marketing services company that activates and engages the most influential technology buyers. To learn more about IDC, please visit www.idc.com. Follow IDC on Twitter at @IDC and LinkedIn.
Coverage